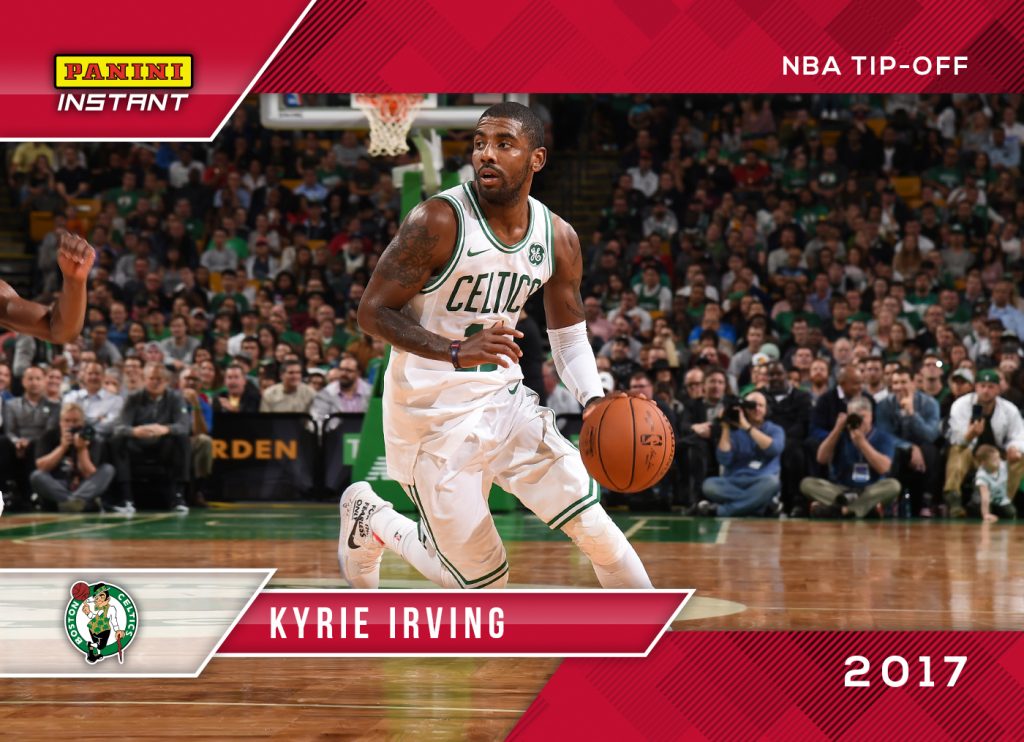 On the dawn of NBA Tip-Off 2017, trading card company Panini is commemorating the 2017-2018 NBA season debut with a new card product — the NBA Tip-Off Instant.
We could tell you what it's about ourselves, but we'll just let you see what Panini is saying instead:
Panini America, the official trading card partner of the NBA, is releasing both Kyrie Irving and Jayson Tatum's new NBA Tip-Off Instant card in their Celtics uniforms on PaniniInstant.com.
Panini will launch 14 "tip-off" cards highlighting key free agent acquisitions, trades, and top rookies and as you know, many collectors love getting their hands on the first card!
This specific card will only offered for literally 24 hours and is available in a base version, numbered to 50, numbered to 25, numbered to 10, numbered to 5 and one-of-one on a first come basis, on October 17.
These special trading cards are part of the Panini Instant collection, which exists to commemorate milestones and achievements in real-time so fans don't have to wait months (or even seasons) to capture their favorite moments.
The cards will be shipped to consumers within three to five business days after the 24-hour ordering window expires. Pricing will start at $9.99 for each card with the bundles to follow: 5 for $29.99, 10 for $49.99 and 25 for $99.99.