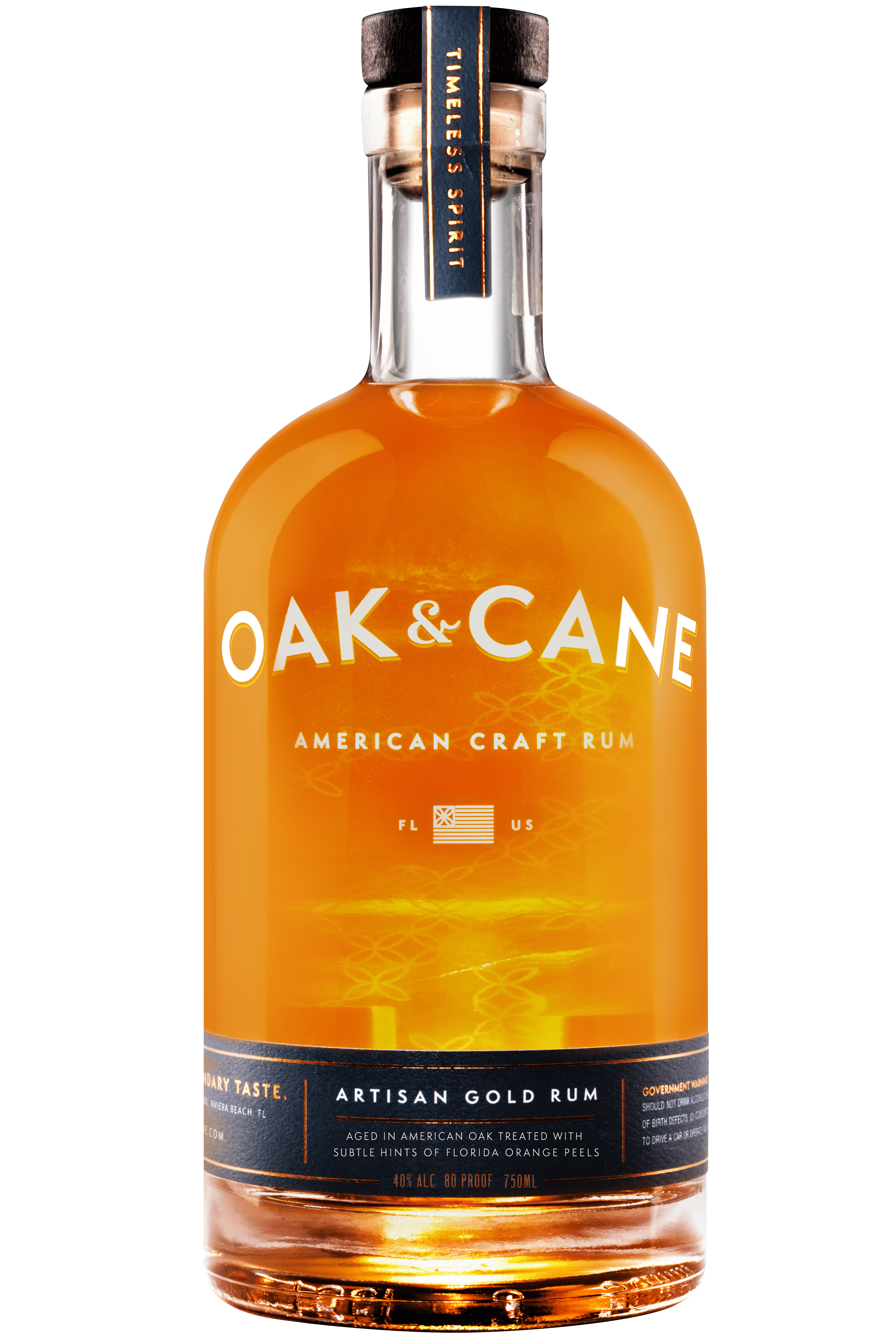 Brought to you by our friends at Oak & Cane.
Crafted using locally sourced ingredients and double-distilled in South Florida, Oak & Cane is a super-premium, American-made gold rum, aged in white American Oak and well rested with fresh Florida orange peels — the only rum to use this unique ingredient — resulting in a smooth, versatile spirit.
Based in South Florida, Oak & Cane was founded by local partners Fred Greene, Cameron Grace and Joe Villatico, With a huge personal passion for spirits, the team set out to create locally distilled Oak & Cane — now proudly part of an exclusive selection of limited American-made rums.
They double-distill to create a smooth finish, then let it rest with fresh Florida orange peels to bring out subtle notes of vanilla and caramel. The result is an excellent sipping rum enjoyed on the rocks.
Oak & Cane is rooted in innovation, celebrating new-world distillation practices with a proprietary process. Instead of relying on the traditional aging process, which takes years, Oak & Cane double-distills its recipe to smooth out the finish, then rests its rum for 6-12 months with fresh Florida orange peels and medium-charred white American Oak. While it is crafted as a sipping rum, its versatility also opens a world of opportunity for uses in untraditional rum-based cocktails, like Oak & Cane's signature Mimosa or Old Fashioned.
The guys have taken their love for spirits and willingness to think outside the barrel to create an entirely new process — without the burden of time — which ultimately led them to open up the category and create one of the best tasting rums on the market. 

Already garnering impressive industry accolades, Oak & Cane was awarded a Bronze medal in the Rum category at 2016's New York International Spirits Competition. The brand recently added another Bronze win in the Rum category at 2017's Berlin International Spirits Competition.
On the nose, Oak & Cane offers delicate aromas of citrus, revealed over aromatic wood. On the palate, hints of vanilla and caramel delight the taste buds. Its light viscosity and mild texture lead to a subtle and smooth finish. At 40% ABV, Oak & Cane is also well balanced, making it a great drink on the rocks or enjoyed in a variety of craft cocktails.
Oak & Cane is distributed by Southern Glazer's Wine & Spirits