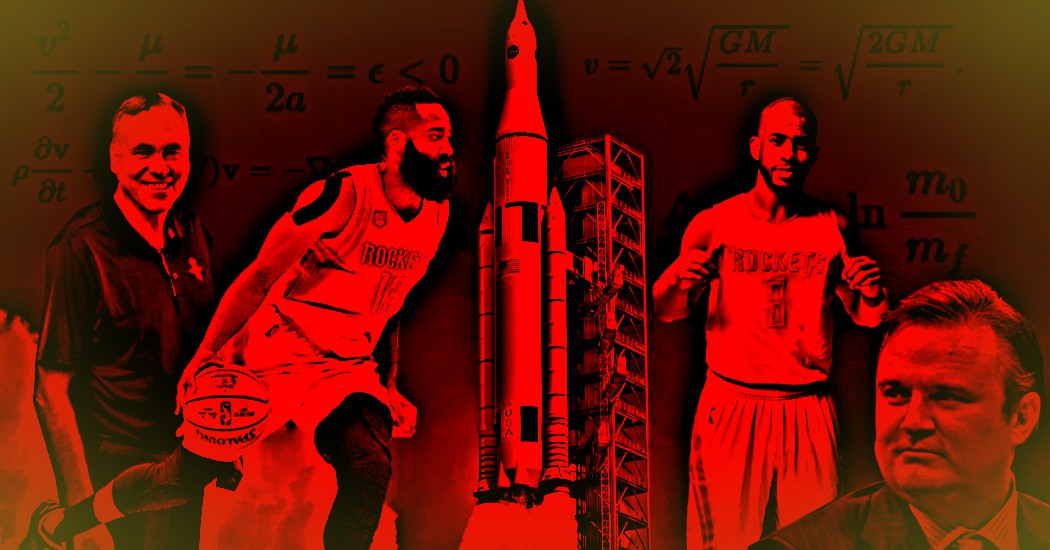 "Our perception of reality is malleable. Everything is always shifting." 
-Stephanee Killen
In sports, the perception is that until you win, you can't win. Now I'm not talking about winning a game, or a few games, or a division title. I'm talking about winning it all. Until a franchise or an athlete wins it all, the perception is that there is some fundamental weakness or flaw that is preventing them from reaching the most difficult-to-achieve level of success. Remember how before last NFL season there were a lot of football fans who were questioning whether or not Doug Pederson was a good Head Coach? Remember how at the beginning of the 21st Century, it was assumed that the Boston Red Sox and Chicago Cubs would never win a World Series because each franchise was under some sort of curse? Remember when people said that LeBron James wasn't clutch, and therefore wouldn't ever win an NBA Title?
Until you win in sports, you can't win. But after you win, then our perception of reality changes, because reality itself has shifted. After watching Doug Pederson outcoach Bill Belichick for sixty minutes in Super Bowl LII, we know for certain that Pederson is an elite football coach. After watching the Red Sox and Cubs win a combined four World Series titles in the last seventeen years, we know that those franchises aren't cursed (or at least they aren't anymore). After watching LeBron James fill a highlight reel with clutch postseason performances and win three NBA Titles in the process, we know he's indisputably one of the best basketball players ever … that is unless you're among the least-informed basketball fans or a pathetic old man from Fox Sports 1 whose Twitter handle is @RealSkipBayless.
The Houston Rockets are currently on a 12 game winning streak and have the best record in the NBA through nearly three quarters of the season, yet there is still very little belief around the league that Houston will even represent the Western Conference in the NBA Finals. Some of this pessimism in relation to their Title chances has to do with the Goliath that calls the Bay Area home, but what's partially to blame for the lack of optimism about Houston's ceiling come May and June are our own perceptions of the key figures and ideas that have made the Rockets a contender to begin with.
Until now, the Rockets — and the pieces/ideologies that make the Rockets who they are — haven't been able to win it all. The perception is that Mike D'Antoni is incapable of winning in the Playoffs, as are James Harden and Chris Paul. That is the perception, because until now, it has been reality. We haven't seen Mike D'Antoni advance beyond the Conference Finals. James Harden's only NBA Finals appearance was when he was a third-year back-up Shooting Guard in Oklahoma City. Chris Paul-led teams have squandered opportunities to make the Conference Finals multiple times in dramatic, gut-wrenching fashion over the past half of a decade. Our perception is that this is reality, but our perceptions change when reality changes, and reality often changes. I'm here to tell you that this reality could soon change again, because what most fans perceive this version of the Rockets to be is slightly different than what they actually are.

As would be expected, the D'Antoni crafted Rockets offense is a fine-tuned machine that bombards opponents with 40+ attempts from downtown per game and a steady diet of shots in the paint (this helps explain why Houston is second in the NBA in two-point field goal percentage). Eight of Houston's ten regular rotation players are currently attempting at least 3 three-pointers per game (six of those eight are shooting at league average or better), and as a team, the Rockets shoot deeper three's than any other team in the league. According to NBA.com, Houston has taken nearly 400 more shots from at least 25 feet from the rim than the next closest team in the league, and if that stat doesn't seem to have much value, think about it this way:
First, imagine if there was one team in the NBA that frequently played a line-up where nobody shot the ball from beyond 18 feet. Think about how much easier this line-up would be to defend than your typical NBA offense. Because the amount of space the defense had to cover would be significantly less than they're used to, it would be more challenging for this offense to get open jump shots on the perimeter since defenders would have less ground to cover. The defense would have a much easier time rotating and helping, and it would be a nightmare for any offensive player to have to drive to the basket and get a mostly-uncontested shot in the paint since the defense would be so much more compact and there would be less driving space. Every possession would end up resembling a rugby scrum.
Now think about how the Rockets are able to spread the floor by an extra five feet all around the top of the three point arc. How much more strain does that put on a defender knowing that they are required to D-up nearly 30 feet away from the basket because their opponent has multiple players who are willing to take and capable of making shots from that far out? How much more open space in the middle of the floor would there be when four marksmen are standing around the perimeter as one ball-handler breaks his defender down? The answer to each of those questions is "a lot."
Dealing with this abundance of extra space is especially trying for defenses since their hands are also full trying to contain two iso-scoring savants who happen to be adept at finding wide-open shooters spotted up around the perimeter. James Harden and Chris Paul have already obliterated all expectations and squashed any concerns about how well they'd be able to play together. In 34 games together, the Paul/Harden duo is 31-3 and they have proven to be perfectly equipped to share facilitating duties in D'Antoni's system. They combine for 50 points and 17 assists per game, shoot a collective 38 percent from three-point range, and are the number one and two isolation scorers in the NBA, per NBA.com. When I ranked the league's Top 50 players before the season started, I openly pondered the idea that maybe Paul and Harden wouldn't need much time to work out the kinks in their on-court relationship. I thought that this could be a nearly perfect basketball partnership in a relatively short amount of time. I'm not repeating this to brag either … I'm saying this because even though my expectations were high, I'm still surprised by how impressive they have been. There was no way to tell before the season started that by the end of February the Rockets would be on pace to have the best offensive rating in NBA history, but they are.
Even accounting for possible growing pains, we knew that with time Houston would figure out how to be among the elite offenses in the league. That's par for the course for just about any Mike D'Antoni team. The truly surprising development has been that as of Sunday, the Rockets are an honest to God top ten defense in the NBA. Don't laugh, that's no joke. We knock D'Antoni all the time for his team's defensive shortcomings in the postseason, but it's worth considering that he's never coached a Top 10 defensive team. D'Antoni's defenses haven't fallen apart in the Playoffs … they've simply never exceeded expectations. D'Antoni is partially to blame for this, but we can't completely pile on a coach when he's tasked with coaching subpar defenders.
Rockets General Manager — analytics guru — Daryl Morey deserves credit for upgrading the Rockets roster over the Summer, giving D'Antoni the luxury of playing a variety of different line-ups that feature smart, athletic, switchable defenders. As a result, Houston is ninth in the league in Defensive Rating (points allowed per 100 possessions) and 2nd in Defensive Rebounding percentage (the highest any of D'Antoni's Seven Seconds or Less Suns teams finished in this category was 19th). Most notably, the Rockets are Top 10 in both total three-pointers and corner three-pointers allowed per game. It's almost as if D'Antoni has realized that the reason why San Antonio Spurs Head Coach Gregg Popovich has had his number since the mid-00's is because the Spurs have taken away the three-ball in any series against a D'Antoni coached team, and now D'Antoni is doing the same thing to everyone else. For what it's worth, the Rockets were ranked in the bottom ten in each of those last two categories last season; it's a very notable and necessary one year improvement.
The eye-test verifies what the numbers tell us. James Harden is playing the best defense of his time in Houston. Chris Paul might not be the consistent A+ defender he once was, but he can still get to that level when the occasion calls for it. P.J. Tucker, Luc Mbah a Moute and Trevor Ariza are as switchy and engaged as you could hope your 3/4 hybrids could. Clint Capela has been a revelation on both ends of the floor. Eric Gordon, Joe Johnson and Gerald Green will be able to hold their own. Ryan Anderson is the only glaring weak link defensively, but the Rockets have enough line-up versatility that his minutes won't necessarily be guaranteed in the Playoffs.
In sports, reality often changes because players or organizations improve. LeBron got better over time. Doug Pederson did too. The Red Sox and Cubs filled their rosters with better players, and that's why they eventually won a World Series. The Houston Rockets are no different. James Harden is continuing to improve year-by-year and he's well on his way to winning the regular season MVP Award after finishing as the runner-up twice in the previous three seasons. Chris Paul is an upgrade over any second option Harden has played alongside in Houston, and Harden is better than any first-option Paul has ever been paired with. Mike D'Antoni is a huge improvement over Kevin McHale, and he's a much better coach now than he was ten years ago in Phoenix. Daryl Morey has brought in better players who better fit the 'Moreyball' mold he boldly believed in well-before anyone started copy-catting him.
It's not rocket science … the Rockets are just better. Whether or not the Rockets are best is a question that will be answered this Spring. My prediction is the answer to that question will come as a surprise to most NBA fans. Welcome to our new reality.