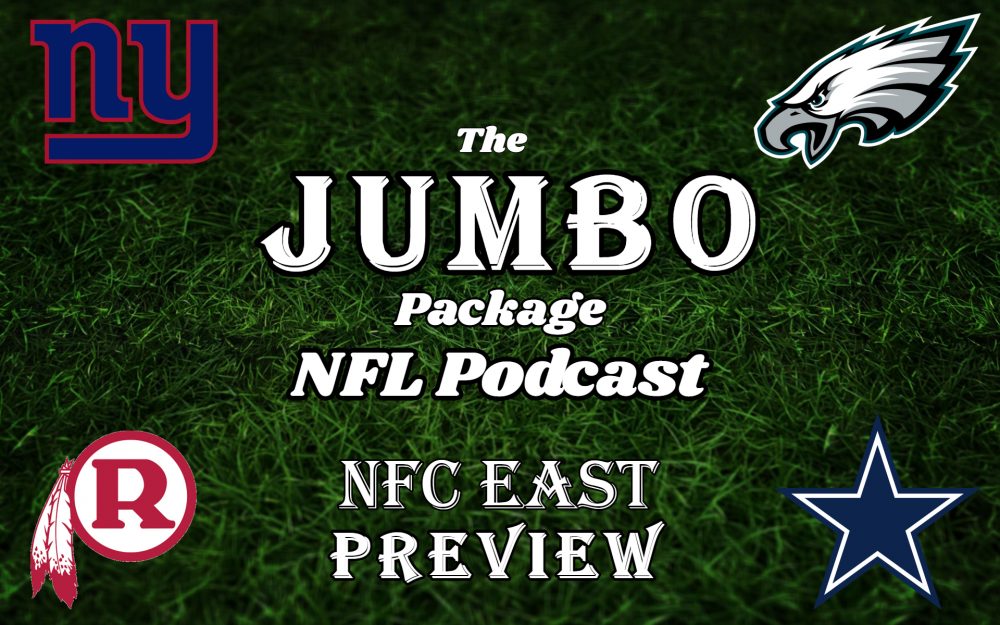 In an eight-part NFL Season Preview series, Sonny Giuliano and Paul Clark break down the NFC East Division.
Topics Include:
Can the Philadelphia Eagles become the first team to repeat as Super Bowl champions in fifteen years?
Can Alex Smith keep Jay Gruden off of the hot seat in Washington?
Would sixteen games of Ezekiel Elliott put the Dallas Cowboys back in the Playoff picture?
Will Eli Manning find his form with weapons like Odell Beckham Jr. and Saquon Barkley surrounding him?
With a Super Bowl on his resume, is it safe to call Doug Pederson a top three Head Coach in the NFL?