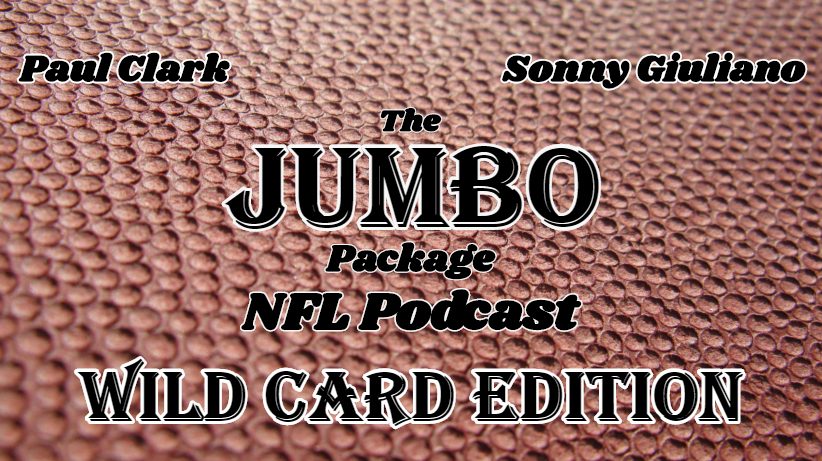 Ahead of this weekend's four-game Wild Card Round slate, Paul Clark and Sonny Giuliano touch on their takeaways from the 2018 NFL Regular Season and analyze each of the four Wild Card match-ups. Topics include:
Is a new era of the NFL truly upon us?
Is this the most wide open postseason in NFL history?
Are Andrew Luck and Russell Wilson underappreciated?
Can the Houston Texans keep Deshaun Watson protected?
Has Dak Prescott developed enough over the second half of the season to carry the Dallas Cowboys on a Playoff run?
What can the Week 16 meeting between the Baltimore Ravens and Los Angeles Chargers tell us about their game on Sunday?
Would the Chicago Bears have been better off playing the Minnesota Vikings instead of the Philadelphia Eagles?
Plus, the guys make quick National Championship Game Predictions!
All of this and much more on the first 2019 episode of The Jumbo Package NFL Podcast!