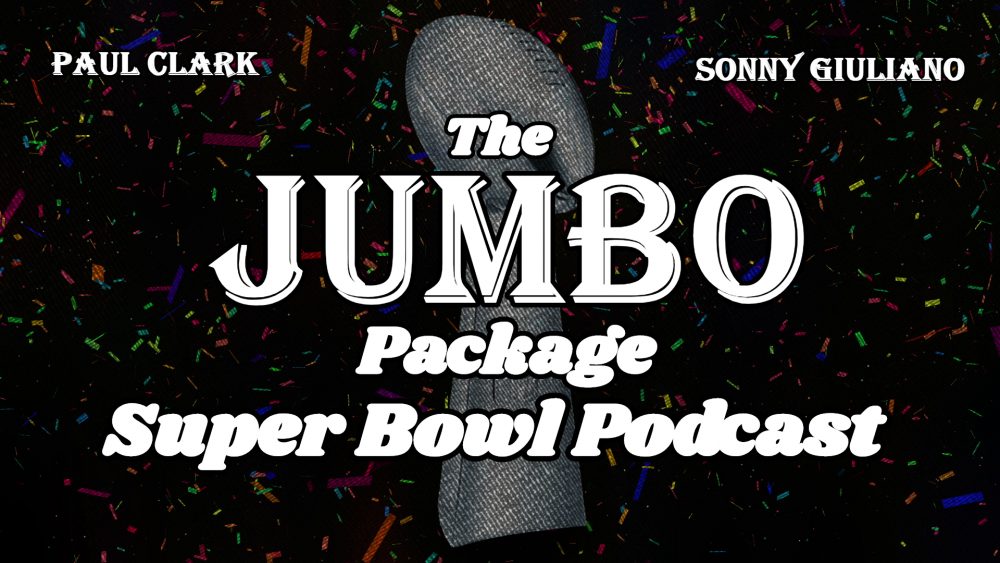 On a very special two-part season finale edition of The Jumbo Package NFL Podcast, all angles of Super Bowl LIII are covered in-depth by Sonny Giuliano and Paul Clark, plus special guests Joe Zambito and Collin Stucko!
Part 1
Sonny Giuliano, Paul Clark and Joe Zambito fill out their Regular Season Award ballots and deep dive the match-up on Super Bowl Sunday between the New England Patriots and Los Angeles Rams. Who wins the chess match between Bill Belichick and Sean McVay? Or Josh McDaniels and Wade Phillips? Is it gambling suicide to pick against Tom Brady? Is Jared Goff ready for the moment? Can Aaron Donald wreck the game?
Part 2
In Part 2 of The Jumbo Package NFL Podcast, Sonny Giulian0 is joined by Collin Stucko to partake in their second annual Super Bowl Prop Bet Challenge! Each of the two selects ten props and wagers one-thousand imaginary dollars on those props. Whoever has the most winnings after Super Bowl LIII has eternal bragging rights … and a free meal at Rock N Roll Sushi.