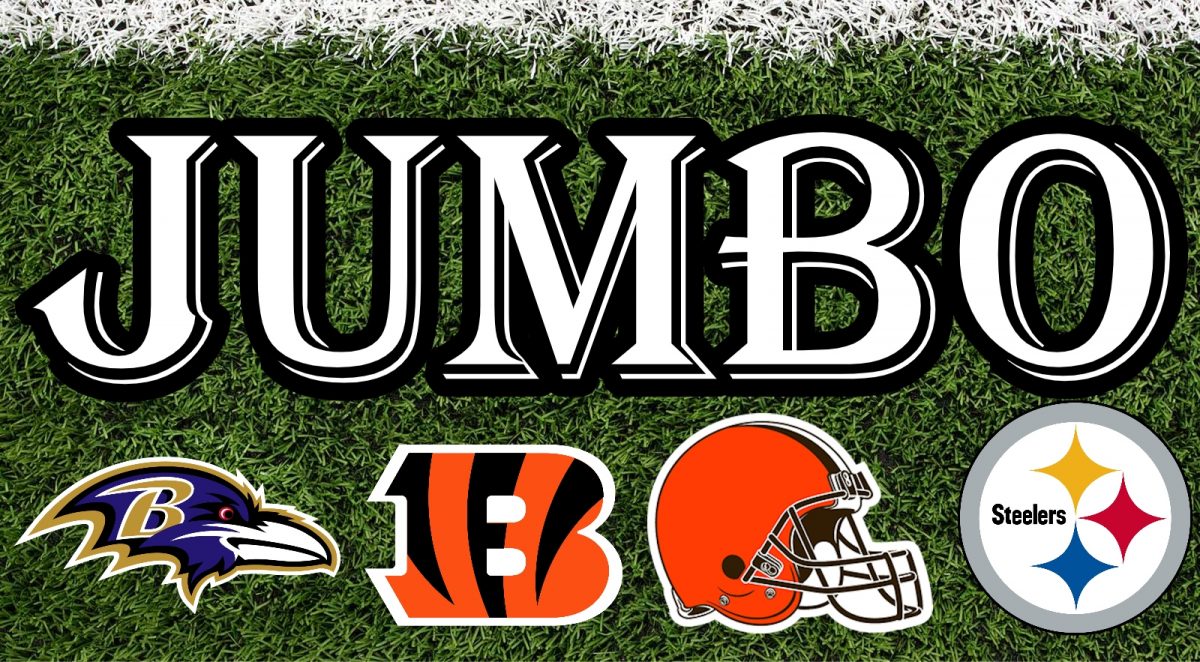 Paul Clark and Sonny Giuliano make their Jumbo Package return to break down all of the big storylines in the AFC North heading into the 2019 NFL Season, including:
Are the Cleveland Browns prepared to live up to the massive pre-season hype?
Will the Pittsburgh Steelers regress without both Le'Veon Bell and Antonio Brown?
What should we expect from the Baltimore Ravens offense this year?
Is Mike Tomlin on the Hot Seat in Pittsburgh?
Are the Cincinnati Bengals on the right track after moving on from Marvin Lewis?
All of this and much more on The Jumbo Package NFL Podcast!