While the trade market is an important part of the offseason for most teams, it will not be for the Portland Trail Blazers this upcoming season. Last offseason Portland traded Meyers Leonard for Hassan Whiteside in a move to get a starting caliber center with Jusuf Nurkic sidelined. That deal worked out great for them; they got a solid big man on an expiring deal who held the center spot down until Nurkic recovered. The Blazers also made a mid-season trade, acquiring Trevor Ariza, Wenyen Gabriel, and Caleb Swanigan for Kent Bazemore. It was a move that worked out well because Ariza gave them a great defensive presence, as well as his ability to knock down shots at the forward position.
With a team that looks ready to compete now, due to these trades and players back from injury, there are not many realistic scenarios that could boost the Portland Trail Blazers' team. Every year there is the chatter about Damian Lillard leaving to go to a team where he can win a championship. However, fans who say this need to stop kidding themselves. Lillard will never leave the Blazers in his current contract; yes, maybe when his contract is up and he's 35, he might want to leave to chase a ring if he doesn't have one by then (surely a mission all of Blazer Nation will support him on), but for now he is staying put. There is only one way that Lillard would leave before that time — it would be due to a massive shake up in the team or front office.
One of those shake ups would be the trading of CJ McCollum, Lillard's "partner in crime". For years pundits have speculated that Lillard needs to get a more well-rounded second star, one who can play defense as well as score. Those who say that, just like with the Lillard situation, are kidding themselves because trading McCollum would break up the chemistry of the team, while alienating Lillard, who has never wanted to make a big move. However, when I was searching ESPN's Trade Machine, I found two CJ trades that I could tolerate. One trade that I omitted here that has been discussed is a trade for Khris Middleton, because he is a much better fit beside Giannis Antetokounmpo and Milwaukee Bucks system than McCollum, and the trade just didn't make sense.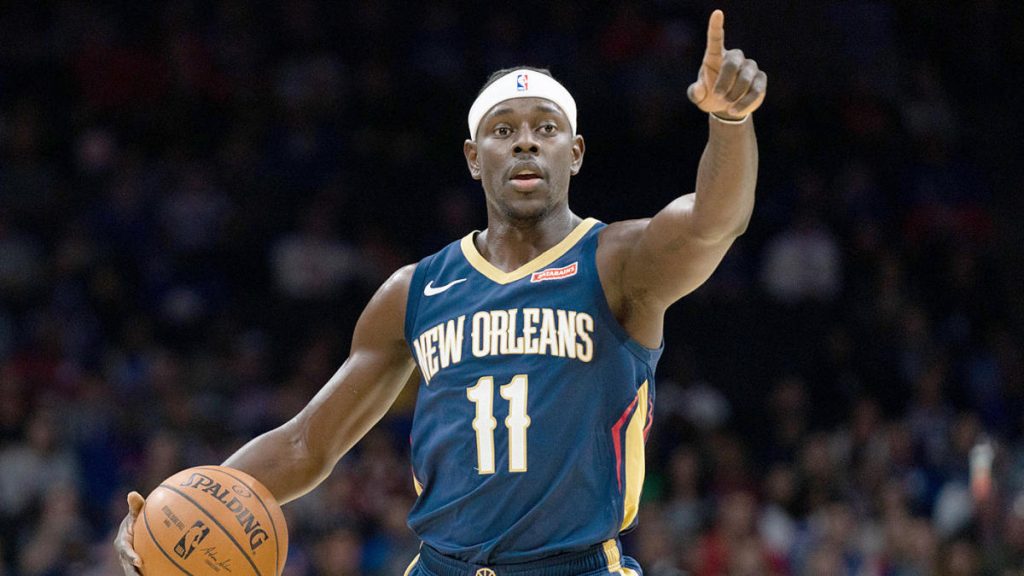 CJ McCollum and a pick (or two) to the New Orleans Pelicans for Jrue Holiday
This is one of the only trades I would consider, due to the fact I still have flashbacks to Jrue Holiday destroying the Portland Trail Blazers in the 2018 playoffs — that player is one I would want on my team. Jrue Holiday is not as effective offensively as CJ, but he makes up for it with great defense (see 2018 first round series). Holiday can lockdown the NBA's elite scoring guards, and hold his own on forwards for a stretch. He'd be a perfect addition for the Blazers who currently struggle to defend guards. As formerly pointed out, the chemistry ramifications would be huge for the Blazers and that would bring forth problems that the Blazers just would rather not deal with. This trade would also be a positive for the Blazers contractually, as they would shed McCollum's 4-year $130 million contract, and replace it with a one-year (possibly two if Holiday picks up his player option) $26 million contract. Due to this contract switch, it would cause the Blazers to throw in a pick (or two), which would not mean much as the Blazers' draft picks are hardly ever worth anything. All chemistry ramifications aside, if this deal were on the table, the Blazers would be crazy not to do the trade as it's a positive for the organization. However, with everything considered, this trade would not work and is nothing but fantasy for Blazer fans.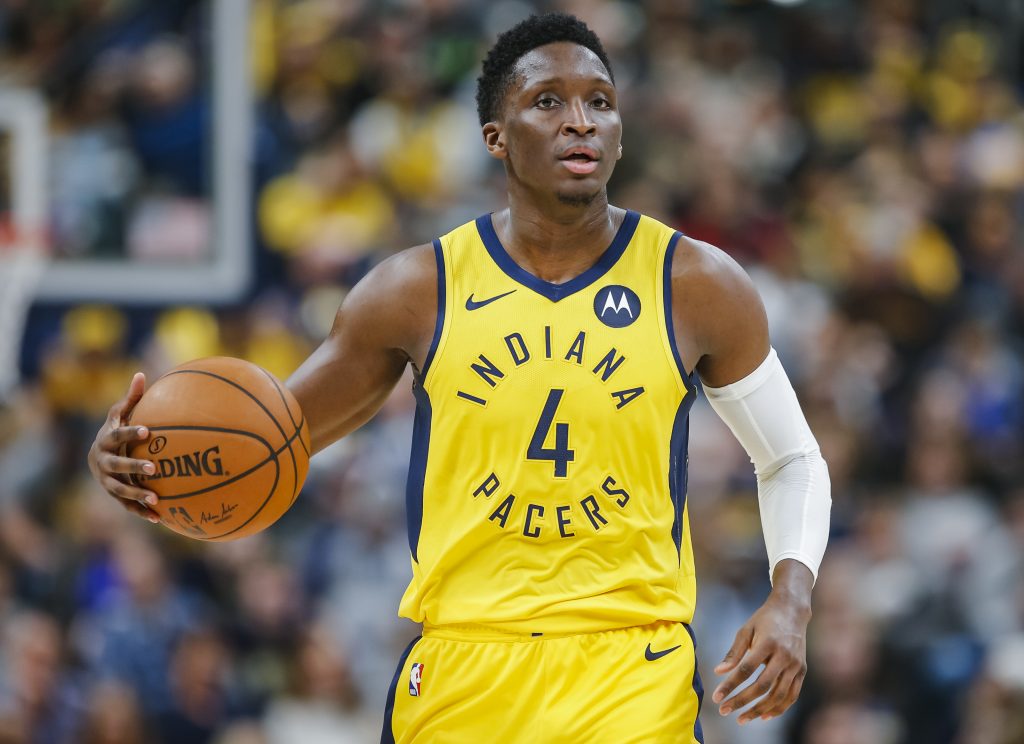 CJ McCollum to the Indiana Pacers for Victor Oladipo
The main reason I don't like this trade is because Oladipo is recovering from a ruptured quadriceps tendon. That injury is quite debilitating for a player who depends on explosiveness as the main part of his game. Oladipo only played 19 games this season after recovering and he did not play well. This was somewhat expected, but it also looked as if he had lost a permanent half-step, which hampers his style of play. In these 19 games he shot 39.4 percent from the field and 31.7 percent from three, averaging only 14.5 points, and .9 steals per game. Again, this was somewhat expected, but the injury drop-off came after a 2018-2019 season drop-off, which was after a very exciting 2017-2018 season where it looked like he may have been on his way to stardom. The double drop-off is especially worrying as his ppg total is down by 10 points over the two seasons, along with significant drop-offs in pretty much all stats except free throw percentage and turnovers. The only realistic reason the Blazers would execute this trade is the possibility that Oladipo could return to his 2017-2018 form when he was one better two-way players in the league. In the aforementioned season, Victor averaged 23.1 ppg on 48 percent from the field, and 37 percent from three with 2.5 spg. Those marks easily put Oladipo in the two-way  player category, and Oladipo's explosiveness give him the ability slow down any scoring guard in the league. If it was a sure bet that Oladipo would return to form prior to his injuries, then this would be a surefire trade for the Blazers (once again, chemistry issues aside). As with Holiday, it would give the Blazers that defensive guard next to Lillard that would give them an even more menacing backcourt.
As previously stated, these trades are unlikely to happen, but they are also the most likely ones to happen for the Blazers in the offseason. Most of their contracts are untradeable due to how big or how small they are; only a few players have contracts in the mid-money range (10-25 million): Nurkic and Ariza, who are vital parts of the team and unlikely to be traded. My prediction is that the Blazers will stay out of the trade market this offseason, even as rumors fly around them.