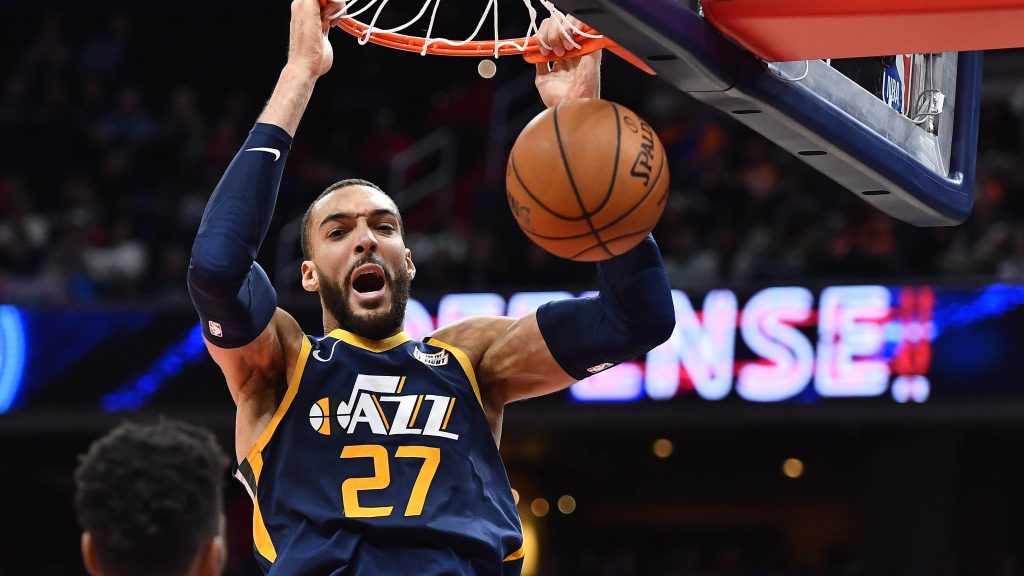 Utah Jazz center, Rudy Gobert, is one of the most dominant defenders in the NBA today. The All-Star big man has quite an impressive resume; Gobert is two-time Defensive Player of the Year, three time All-Defensive Team, and four time All-NBA Team player. Standing at 7'1", with a 7'9" wingspan, the French native is a nightmare for opposing teams every night. Having a top-five player at his position, like Rudy is, on your team certainly brings you one step closer to title contention. And if that player is due for a contract extension, you better make sure to lock him down long-term. But were the Utah Jazz a little too generous with their recent five-year, $205 million dollar contract extension of Gobert? This contract extension made Rudy the highest paid center of all-time, and the third highest player in the NBA today. Many critics are questioning the move because although Gobert is a great player, does his all around game make him worthy of being higher paid than better players at his position like Joel Embiid, Nikola Jokić, Bam Adebayo, Karl-Anthony Towns, and Kristaps Porziņģis? Here's what I think about the deal.
The Jazz have been preparing for a Rudy Gobert contract extension since the beginning of last season; with some of their free agent signings and trade acquisitions being made with the intention of keeping as much cap space available for Gobert's extension. Re-signing guard Jordan Clarkson to a four-year, $51.2 million dollar deal this offseason, as well as signing forward Bojan Bogdanović to a four-year, $73 million dollar contract last offseason are the two notable moves Utah made to keep their salary cap flexible. The flexibility not only allowed them to give Rudy a great payday, but allowed them to take care of their other franchise star, Donovan Mitchell, too, signing him to a five-year, $195 million dollar contract this offseason. Gobert has become a household name in the state of Utah and the Jazz fans have adored him for years. Now with Mitchell finally emerging as a top player in the league, the Jazz are gearing up for serious title contention led by the dynamic duo of Mitchell and Gobert. This tandem is a solid foundation to have for a contender to build around, so it's no surprise why keeping Rudy was a big priority for this up and coming Jazz team. The Jazz have been great at putting the right players around Mitchell and Gobert to succeed and this has kept both starts happy. What people don't realize is that a small-market team like Utah needs to keep their current stars happy, as not many big-free agents will want to play in Salt Lake City. So re-signing Rudy not only makes him happy that he's getting paid, but most importantly, it keeps Mitchell pleased with the situation, having another star around him for the long-haul. Happy stars equal a successful team.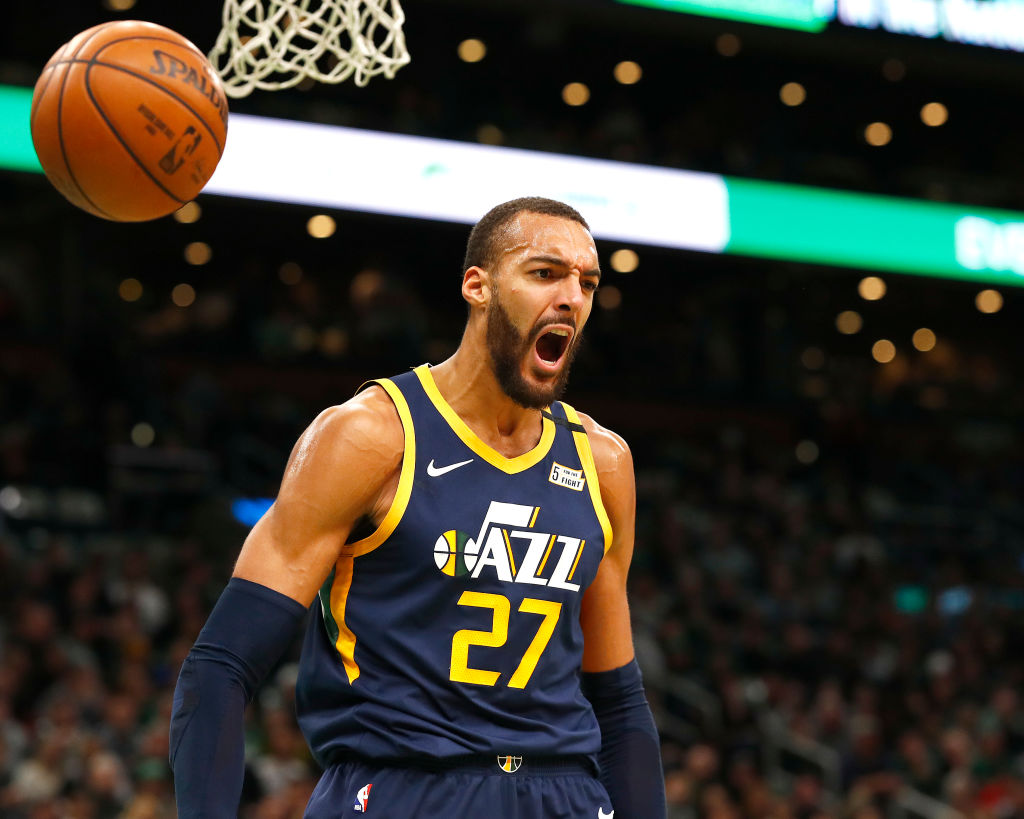 Rudy Gobert is coming off of a career year in which he averaged 15.1 points, 13.5 rebounds, and two blocks on nearly 70 percent shooting from the field. It's hard to find a player like Rudy that can be great on both ends of the court, who not only plays at a high level, but also does it consistently. Gobert is the heart and soul of this Jazz team, he's an excellent leader that helps his teammates succeed. Head coach Quin Snyder referred to Rudy as "the glue of this team", many times in the past. When you think about a player like Rudy, you think — how can you not keep a player of his caliber long-term? So, what if the Jazz didn't resign Gobert to this big contract extension? For one, the team would have a distraction all year long, as the media speculates and wonders whether Rudy will stay or leave and this won't be good for the team chemistry. Title contenders are supposed to have great chemistry, so this distraction would prevent the Jazz from playing at a high level. As management, do you try and trade Gobert for assets, so you lose him for nothing? Getting a solid return for a player on an expiring contract is incredibly challenging, so any asset the Jazz would get in return wouldn't fill the void left by Rudy. Plus, any asset they received back would be a young player and/or draft picks, which doesn't benefit a team like Utah who's trying to win now. With all these things taken into account, the Jazz front office would've realized they made a mistake by not resigning Gobert long-term.
So what is my final verdict? I believe that the Utah Jazz made a smart decision by extending Rudy Gobert's contract. Sure, he may have been a bit over paid for his production, but that extra money Utah will pay him, saves them from a few years stebacks had they lost him. By not re-signing Gobert, it also would lead to the eventual departure of Donovan Mitchell, which would be a bigger loss than losing Rudy in my opinion. Lastly, signing a player who can give you consistent production on both ends of the court, as Gobert does for the Jazz, would be very difficult, especially given the market the team is in. So look at this contract extension however you want to, but in the end the Jazz made a decision that was best for their future.