There's no doubt that Chris Paul is one of the greatest, if not the greatest leader in NBA history. It's difficult to think of many other players who can come into any situation and have a tremendous impact on an organization like Paul. Just take a look at what Paul did with the Oklahoma City Thunder last season and the Phoenix Suns this year. His leadership on and off the court prove to be vital in his team's success, making young players around him smarter and better overall players in the process. Paul is tremendously underappreciated considering the fact that he still plays an extremely high level of basketball at age 35. He's not a player you can ever count out either, in fact, when the pressure is at its highest, Paul tends to shine the brightest. So as great as Chris Paul is, can he help lead a struggling Suns franchise back to the postseason for the first time since 2011? Here's why I believe he can and will do so.
It's no surprise that the Suns are playing the best basketball since late 2010 when Steve Nash and Amar'e Stoudamire were still in town. That's the effect Chris Paul has on his teams, he's constantly pushing his teammates each and everyday to be better, and that's the mentality that produces wins in this league. It helps that Paul already has an established star with him in All-Star guard Devin Booker to help lead the way. The tandem of Paul and Booker has worked efficiently and cohesively in the seven games Phoenix has played thus far, averaging a combined 34 points, 12 assists, nine rebounds, and two steals per game on a combined 45 percent shooting from the field and 34 percent from three. Paul allows pressure to be taken off Booker as Paul is a dangerous threat with the ball in his hands. This gives Booker more scoring opportunities, which he rarely fails to take advantage of.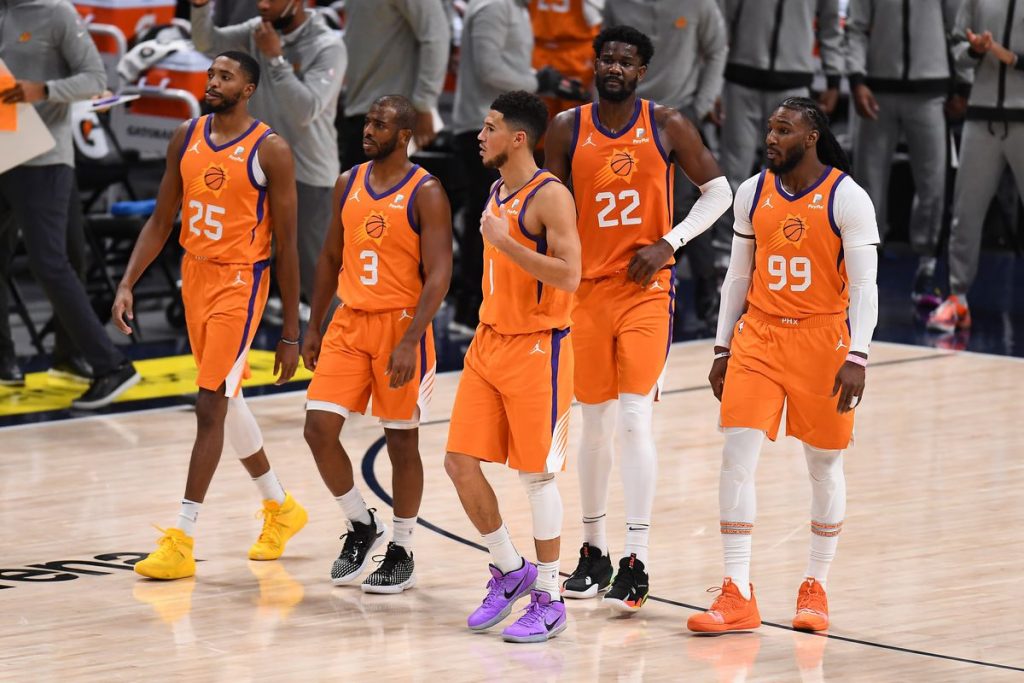 Not only has Paul been beneficial for Booker, but his floor-general style of play is also helping center Deandre Ayton elevate his game too. With Paul pushing the ball up the court more, it allows Ayton to play as a rim-runner translating to easy points on the fastbreak when Paul lobs him the ball. The dynamic being created between the trio of Paul, Booker, and Ayton is proving to be special and can be lethal against opposing teams as they play together more. Paul always finds ways to help elevate his teammates' game, while trying to improve upon his own; it's what makes him so great. And, if you thought Paul wouldn't be as effective as a scorer on this Suns team, you thought wrong. Through seven games, Paul is averaging close to 14 points and 8.7 assists, a mark that ranks fourth best in the league at the moment. Paul has been prioritizing getting others the ball in recent years as he gets older, but this makes teams forget how great of a scorer he really is. If Paul gets going, he's impossible to stop and this is why having him next to Booker in the backcourt is a dream scenario for head coach Monty Williams. With both these guys getting hot, you open up your passing game more and get better looks for players like Mikal Bridges, who's having a career year averaging 15.3 points per game. 
Sure, the Suns may not have the most talented roster compared to their Western Conference foes such as the Los Angeles Lakers, Los Angeles Clippers, Denver Nuggets, Dallas Mavericks, and Utah Jazz, but they have the ability to compete with them. To survive in the Western Conference, you have to be a gritty team that doesn't back down from any fight. Chris Paul is the perfect example of a player who doesn't back down, as he is a player who's shown over the years that he will play his hardest until the very end. That never give up attitude is what Paul tries to teach younger plays the most. Having an attitude that you fear no man is a great one to have in the NBA. It boosts a player's confidence significantly and can play a vital role in a team's ultimate success. I can't wait to see this team grow even more as the season goes on because something special is certainly brewing in Phoenix and it's courtesy of Chris Paul. Look out for Paul and the Suns to make some noise in the playoffs this year.