With the NBA Bubble being located at Disney World in Orlando, Florida, magical moments could happen at almost any time, and for the Denver Nuggets, magical moments were kind of their thing in the bubble. As a team, the Nuggets had one of the most incredible playoff runs in recent memory, coming back from down 3-1, not once, but twice, and making it all the way to the Western Conference Finals. They beat two excellent teams in the Utah Jazz and Los Angeles Clippers in rounds one and two, and lost in the Conference Finals to the Los Angeles Lakers, who ultimately won the Championship. Not to mention the incredible magic performed by Jamal Murray, who seemed to really break out in the bubble. His sensational play was a key part of their success and showed the rest of the league that they're not a team to mess with. But now that we're in a new season, can Denver still perform the same magic and be a top title contender?
The Denver Nuggets really had it going for them during the Bubble. They were kind of lackluster in their seeding games, but found an absolute gem in Michael Porter Jr., who performed very well for them. Porter Jr. emerged as the third go-to guy behind Nikola Jokić and Jamal Murray. He averaged about 22 points per game in the postseason. Another important piece that Denver had going for them was amazing scoring spurts from franchise guard Jamal Murray, who was playing like a man possessed on most nights. In both the seeding games and playoffs, Murray averaged close to 30 points, five rebounds, and seven assists per game. And who can forget about his two 50-plus point games against the Jazz in the first round and his stellar Game 7 in the Semifinals against the Clippers? The entire team was just playing the best basketball they've ever played and it led many to wonder if this play was to be expected from them going forward.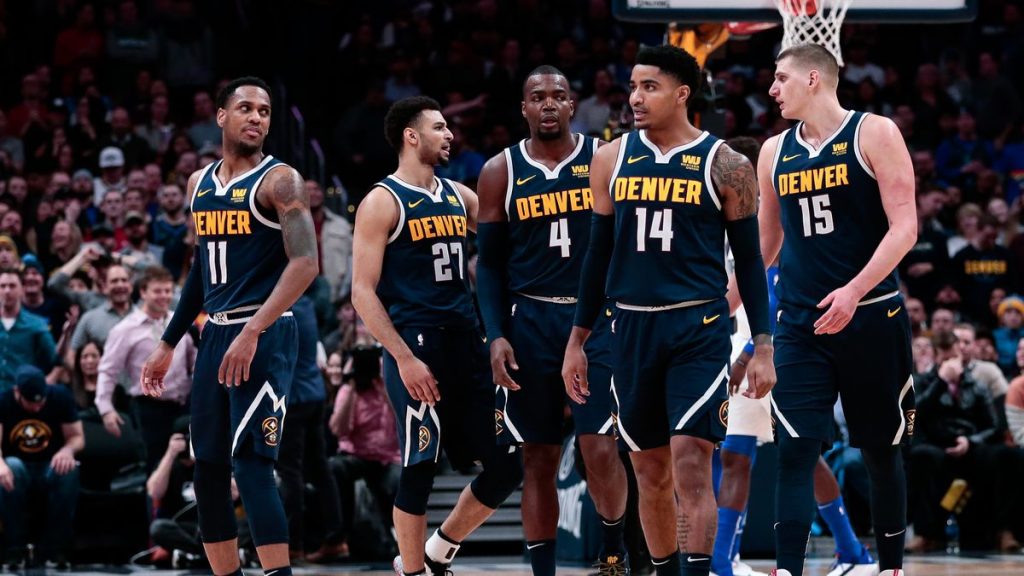 Unfortunately, that same Bubble magic hasn't appeared for the Nuggets yet, as they have gotten off to a slow start in the 2020-21 season, with a record of 4-5. For some reason, that dynamic that this team had in Orlando has disappeared, leaving many to wonder if they should even be considered as a title contender. There's a few reasons why they could be experiencing some slow turbulence, with the biggest reason being that they lost forward Jerami Grant in free agency to the Detroit Pistons. Grant was a key player for Denver in the Bubble, averaging 24 points per game and really stepped up in big moments. His clutch three-point shooting in the last three games of the Semifinals was a huge reason why the Nuggets overcame the 3-1 series lead of the Clippers. Without Grant this year, it seems like Denver is just a step behind. Another reason why Denver is struggling at the moment is due to the slow start of Jamal Murray this year. We all know what he's capable of, especially after his iconic run in the bubble, but it hasn't shown in the new season. Murray is currently averaging 22.0 points per game, but has looked hesitant to score the ball at times. That killer mentality he had in the bubble seems to have gone away. Was his unbelievable play in the bubble just luck, or can Murray be that same player once again? We all know Nikola Jokić has been playing at an MVP level for his team, averaging about 26 points, 12 rebounds and 11 assists, but if Murray doesn't start to step up his scoring, this team will have a hard time being a true title contender, let alone a top seeded playoff team in the jam-packed Western Conference. 
With everything taken into consideration, I find it hard to see this Denver Nuggets team being a legitimate championship contender this season. Maybe this is just a sluggish start and they need to rebuild that flow they had on the court in Orlando, but it's hard to see them going far if they keep this level of play up. This team just doesn't seem to have that same hunger and drive that we saw from them in the playoffs. A few questions surround them that make it hard for them to be a real contender right now too. Can Jamal Murray get back to that MVP level of scoring the basketball? Will the Nuggets second unit step up and provide a much needed boost for this team? How much longer can this team solely rely on Nikola Jokić to get them through the regular season? I truly hope that these Nuggets prove me wrong and return to their Bubble form, but until that magic comes back, it's hard to put them in true title contention.