The 2020-21 NBA season continues to fuel how unpredictable this year has been. Teams originally thought to be bad are in playoff spots and teams that were supposed to be good have been struggling in the first quarter of the season. The same goes for the player awards.
Across the board it seems each award has a lot of unpredictability to it. Some of the usual suspects are making runs at some awards, but a lot of new faces have been emerging as the season has been progressing. It's the same case for the Defensive Player of the Year award.
Here is who's leading the pack for the Defensive Player of the year award for the month of January: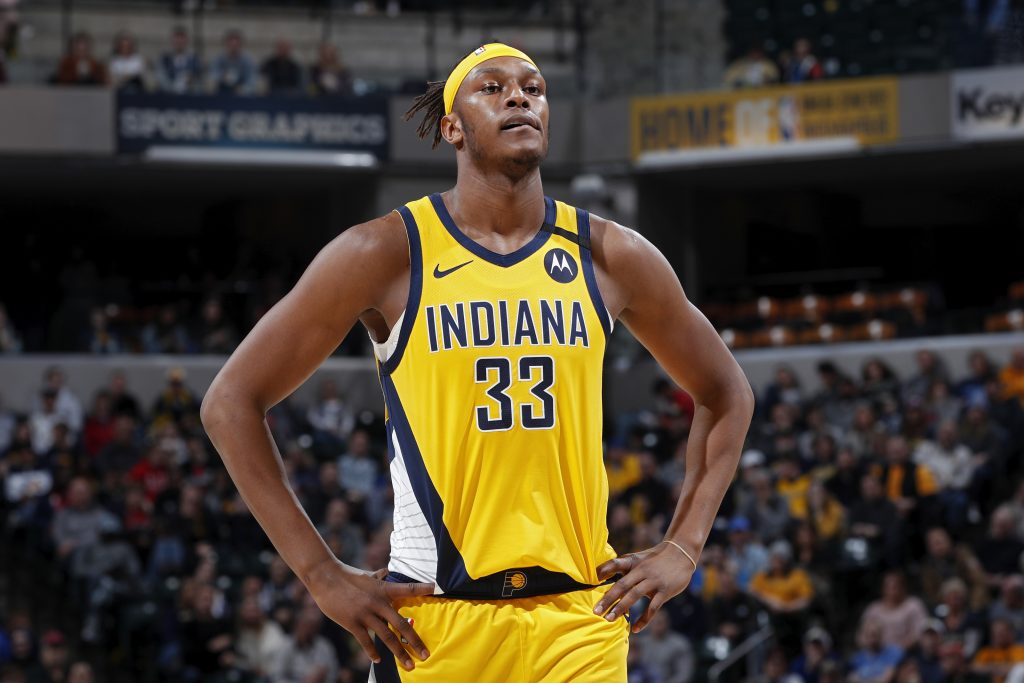 1. Myles Turner, Center, Indiana Pacers
Turner has been playing on another level at the defensive end for the Pacers. Turner's been flirting with four blocks per game, currently sitting at 3.5 per game. He would be the first person to do so since Dikembe Mutombo in 1995-96, if Turner were to reach that mark. Turner can very well finish the season leading in blocked shots, and did so two seasons ago. He also ranks fifth in Defensive Box Plus-Minus while averaging 1.1 steals per game.
2. Clint Capela, Center, Atlanta Hawks
A monster in the paint, Capela had a triple-double against the Minnesota Timberwolves a few weeks ago where he finished with 13 points, 19 rebounds, and 10 blocks. Capela leads the NBA in rebounds (14 per game), third in blocks (2.2 per game), and is fifth in defensive real plus-minus. Most players who won this award have been big men who have been dominant defenders and rebounders, and Capela fits this trend perfectly.
Gobert won the award two years in a row prior to last season (and could've won it last year), so it's no surprise he's in contention this year. Gobert ranks top three in rebounds (13.2 per game), blocks (2.8 per game), and is first in defensive real plus-minus. When it comes to the paint, Gobert has been a brick wall in helping lead the Utah Jazz to the top spot in the Western Conference and best record in the NBA. As long as Gobert is playing basketball, chances are he'll be in the top three discussion for this award.
Dark Horse: Ben Simmons, Point Guard, Philadelphia 76ers
Not only has Simmons been a force to be reckon with offensively, his defense has certainly helped the 76ers get to the top of the Eastern Conference. With his size being an absolute nightmare for opposing guards, Simmons is averaging close to two steals per game. Simmons is disrupting passing lanes and could disrupt this list if he continues to play the way he currently is.
PAST MONTHS: