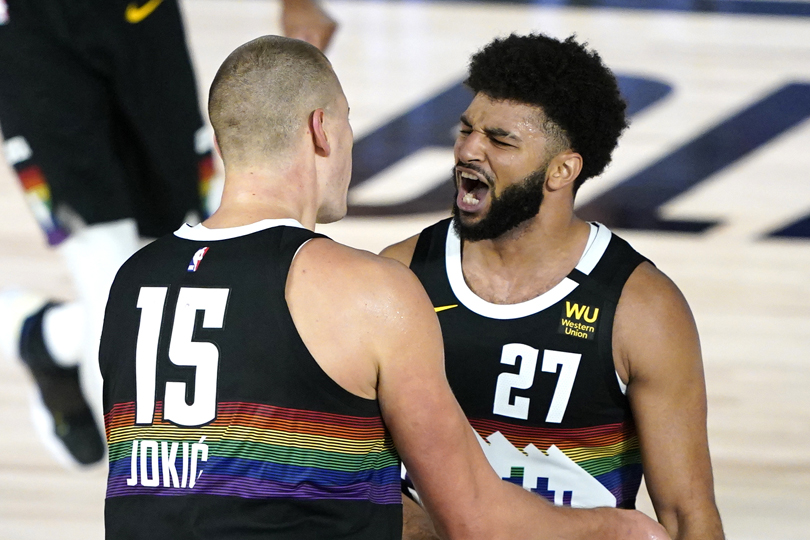 The Denver Nuggets' season is over and we are left with thoughts of what could have been, especially considering last year's playoffs and how well the team performed in the NBA Bubble. The Nuggets seemed to have everything in place too this season, surely covering the odds all year. Nikola Jokic had an NBA MVP season, Michael Porter, Jr. took a leap in his development, and Jamal Murray continued his stellar play from last postseason, and had his first 20-point campaign, averaging 21.2 points per contest. According to SportsBettingDime.com, Jokic wasn't always the favorite to win MVP. It wasn't until earlier in March where his odds greatly improved.
But then tragedy struck when Murray got injured, tearing his ACL, in his 48th game. The Nuggets, at the time, held a 34-20 record and were favorites to go far in the playoffs. There didn't seem to have any hope after the loss of their second-highest scorer, but they pulled things together and finished out 13-5 and controlling the 3 seed, which helped solidify Jokic's MVP worthiness.
That somewhat of a regular season surprise aside, without Murray, it was going to be a difficult task to do well during the playoffs, especially in the particularly strong Western Conference. In the first round, they were able to get past Damian Lillard and the sixth-seeded Portland Trail Blazers, taking the series 4-2. So, hope sprung upward like a fountain afterward. But, then, the Nuggets met the hot (pun fully intended) Phoenix Suns in the next round, quickly drying and evaporating said hope, with the Nuggets getting swept in the series, 4-0.
Would things have been different if Jamal Murray was healthy? Surely, to some degree. But, he wasn't, and the Denver Nuggets are left to ask themselves, what now?
It's clear that Jokic, Murray, and Porter, Jr. are the core players for the team moving forward. The addition of Aaron Gordon at the NBA Trade Deadline didn't seem to move the needle that much, particularly in the playoffs, a significant reason to trade for any player. In the postseason, Gordon averaged 11.1 points on 43.4% shooting from the field, 64 percent from the free-throw line, grabbing 5.4 boards, dishing a couple of dimes, and finishing with a very below-average 10.5 PER. Maybe there's some buyer's remorse, but Gordon is only 25 years old, and on contract for one more season where he'll make $16.4 million. The Nuggets can always let him play out next season and see how he does with a full year in their system under his belt, particularly because they'll own his Bird Rights.
The always steady Will Barton has a player option, which he should pick-up, as there may not be any multi-year deal prospects for him, unless it's from the Nuggets agreeing to an extension, which honestly wouldn't be a bad idea. Barton is consistent and you know what you'll get with him on the floor; he's one of those underrated glue guy types and every winning team needs one of those.
JaMychal Green will likely pick up his $7.6 million player option. Paul Millsap just finished his contract this season, but even at age 35, can still produce when called upon, owning a 16.4 PER this season. Is he worth the $10 million he just made? Maybe, but it'll have to be seen what other options are out there this offseason. The team owns the option on P.J. Dozier, which they'll likely buy because it's a cheap $1.9 salary. If Facundo Campazzo and Bol Bol, both of whom will be playing for a new contract next season, can get even more acclimated to the league, the Nuggets should do as well as they did this regular season.
But, no one wins a regular season title, it's all about the postseason. Ask Jokic if he'd rather be the regular season MVP or an NBA Finals MVP and it's not even close. Unfortunately for him and the rest of the Nuggets, they'll have to wait until next season.