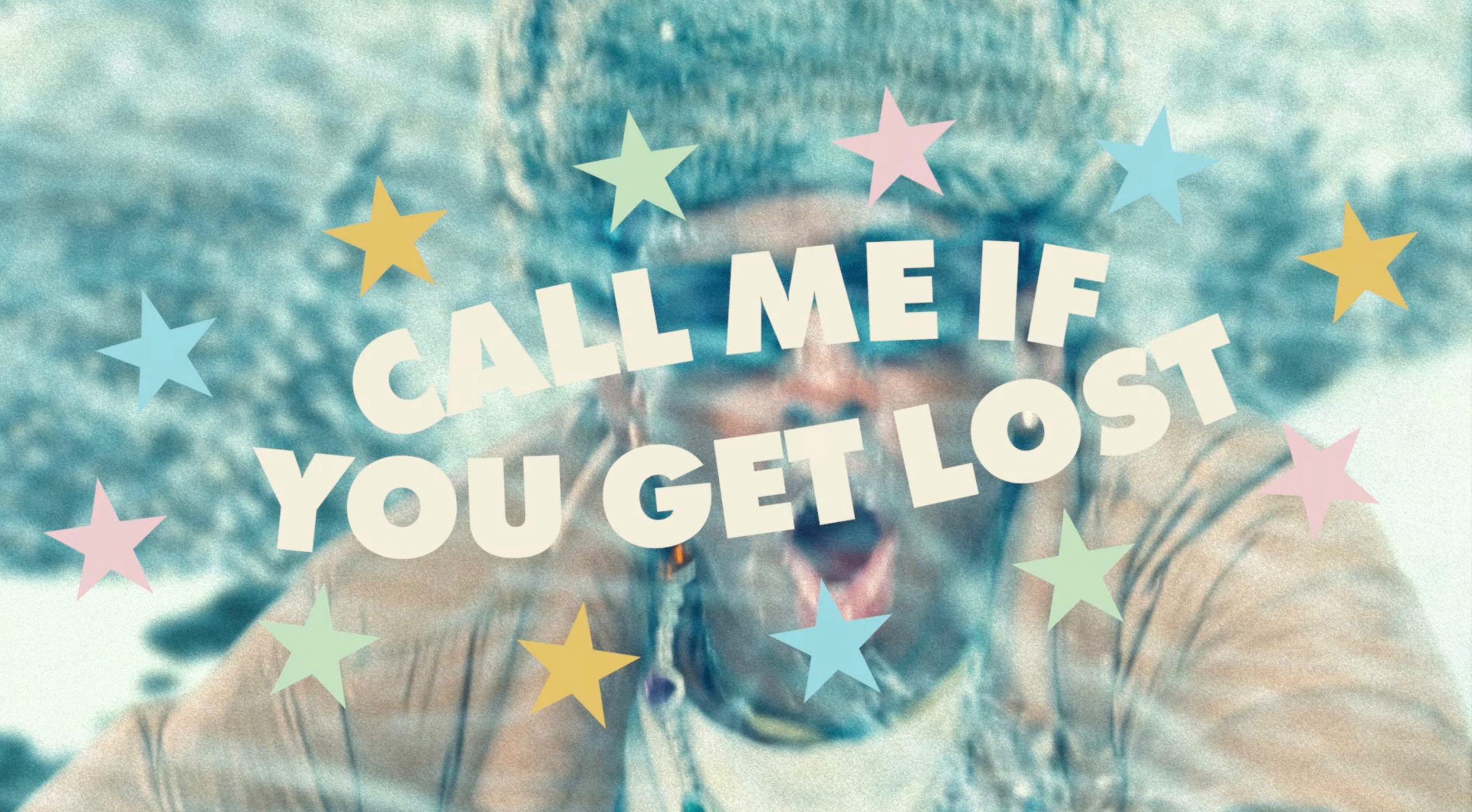 Tyler Gregory Okonma aka Tyler, the Creator is back again after a typical two-year layoff with his seventh full-length album, CALL ME IF YOU GET LOST. This album was highly anticipated after his last album IGOR, which earned him Rap Album of the Year at the Grammys in 2020. Many fans wondered what exactly Tyler's approach would be to this new project and if it would be any different or the same as IGOR. IGOR brought a much more pop and R&B sound to that album that was out of the blue. With IGOR, he proved he is much more than an edgy alternative rapper that many considered him to be during his days with Odd Future. Many music critics questioned if IGOR could even be considered in the rap category for the Grammys because of how different the sound was compared to the rap spectrum. Nonetheless, his winning showed an ascension for Tyler, and CALL IF YOU GET LOST would answer a lot of questions of who Tyler, the Creator truly is an artist in his prime.
As Tyler typically does, not much was teased before the release of CALL ME IF YOU GET LOST. LUMBERJACK came out only a week before the release, but even that raised many questions. LUMBERJACK featured production that was a  Flower Boy/Cherry Bomb mix. Tyler also teased on this single that he was going back to his rapping ways, something he completely faded away from on IGOR. Looking at this album and the tracklist. The list of features is the first thing that stands out. The diversity of artists from different genres, eras, and quality are an interesting move. the features on this album include DJ Drama, 42 Dugg, Ty Dolla $ign, YoungBoy Never Broke Again, Lil Wayne, Teezo Touchdown, Domo Genesis, Brent Fiayaz, DAISY WORLD, Lil Uzi Vert, and Pharrell Williams. These two aspects immediately became what I would pay attention to the most after seeing the snippets.
There is a lot to love and barely anything to dislike on this project. First off, there was not a bad feature on this album, despite some questionable names of people who could likely drop the ball. My favorites would have to be from NBA Youngboy, Lil Wayne, and Brent Fiayaz. The biggest surprise is easily coming from NBA YoungBoy on WUSYANAME. NBA Youngboy's singing really stood out more than anyone could have expected. This is huge for his discography proving that he can be much more adaptable than the mainstream trap rap songs he often releases with some occasional singing that doesn't sound good at all. The narration by DJ Drama throughout the album is perfect. It's not overdone but also not making no contribution to the project. He knows how to bring the excitement right off the bat. LEMONHEAD was where this album really took off. It was also the point where it was very clear the theme of this album and that Tyler was returning to his rapping roots. I enjoyed the placement of MOMMA TALK. The conversation between Tyler and his Mom really opens up on the personality of Tyler and where some of his characteristics come from. SWEET / I THOUGHT YOU WANTED TO DANCE is another split track that Tyler has featured on his previous projects. I loved how it flowed from a mellow lo-fi sound to a banger without much disconnection. JUGGERNAUT was another banger as well. The mix of Uzi and Pharell was much smoother than expected despite their background from different genres. Tyler going back to his Odd Future roots was incredible to see, having Domo Genesis as a feature on MANIFESTO. The only track I had any issue with was WILSHIRE. While it's a freestyle and a story about Tyler basically intervening in another relationship, I felt it was somewhat out of place on the album.
Overall, I would give this album 9.5/10 with some of my favorite tracks being LEMONHEAD, WUSYANAME, SWEET / I THOUGHT YOU WANTED TO DANCE, and JUGGERNAUT. I am honestly blown away by this album. It is insane how Tyler has only continued to grow more and more since Cherry Bomb in 2015. What's even more impressive about this album is that there are elements of every single previous Tyler album shown on CALL ME IF YOU GET LOST. Each track could literally be put into a category of what album it would fit with best if this was just a  bundle of assorted tracks. But it isn't that either, there is still an overall theme to the album. It might not be as down-to-earth or emotional as IGOR and Flower Boy were. This is where Tyler's ties from Cherry Bomb, Golbin, and Wolf show out. He brings in the much cleaner production from his more recent albums but goes old school with his lyricism style, rapping about topics you'd typically see on older projects. Boasting is filled throughout this entire album and Tyler's ego really stands out as the overall theme. His confidence has grown immensely since the start of his music career. His gangster and swagger really reeks through this album as well, something that he can finally back up with with insane quality. What's also impressive is the incorporation of different instruments throughout the album. Trumpets and flutes are the biggest ones but there's plenty of brass scattered throughout the album. CALL ME IF YOU GET LOST should clearly be considered for Rap Album of the Year for the Grammys and could easily be seen as the front-runner for the winner. Only a release by Kendrick Lamar or another major name could create a closer race.
I truly believe that Tyler, the Creator does not get nearly as much credit as he should for the music he's been publishing over the last couple of years. I personally hold that since 2017, when Flower Boy came out, that Tyler, the Creator has published some of the best music in the entire industry in terms of quality. Between Flower Boy, IGOR, and now CALL ME IF YOU GET LOST, I fully believe that his recent run hasn't been touched by anyone in the industry. Names like Westside Gunn, Vince Staples, Freddie Gibbs, and others can say they've come close. But there is still a significant difference between them and Tyler. What's most upsetting is that many rap fans will still recognize a lot of the current mainstream artists to be better than Tyler but haven't even given a listen to his music. Tyler, the Creator is one of the best artists on the planet, but fails to receive the same kind of attention from other artists even in his own industry. More credit needs to be given to Tyler, the Creator.