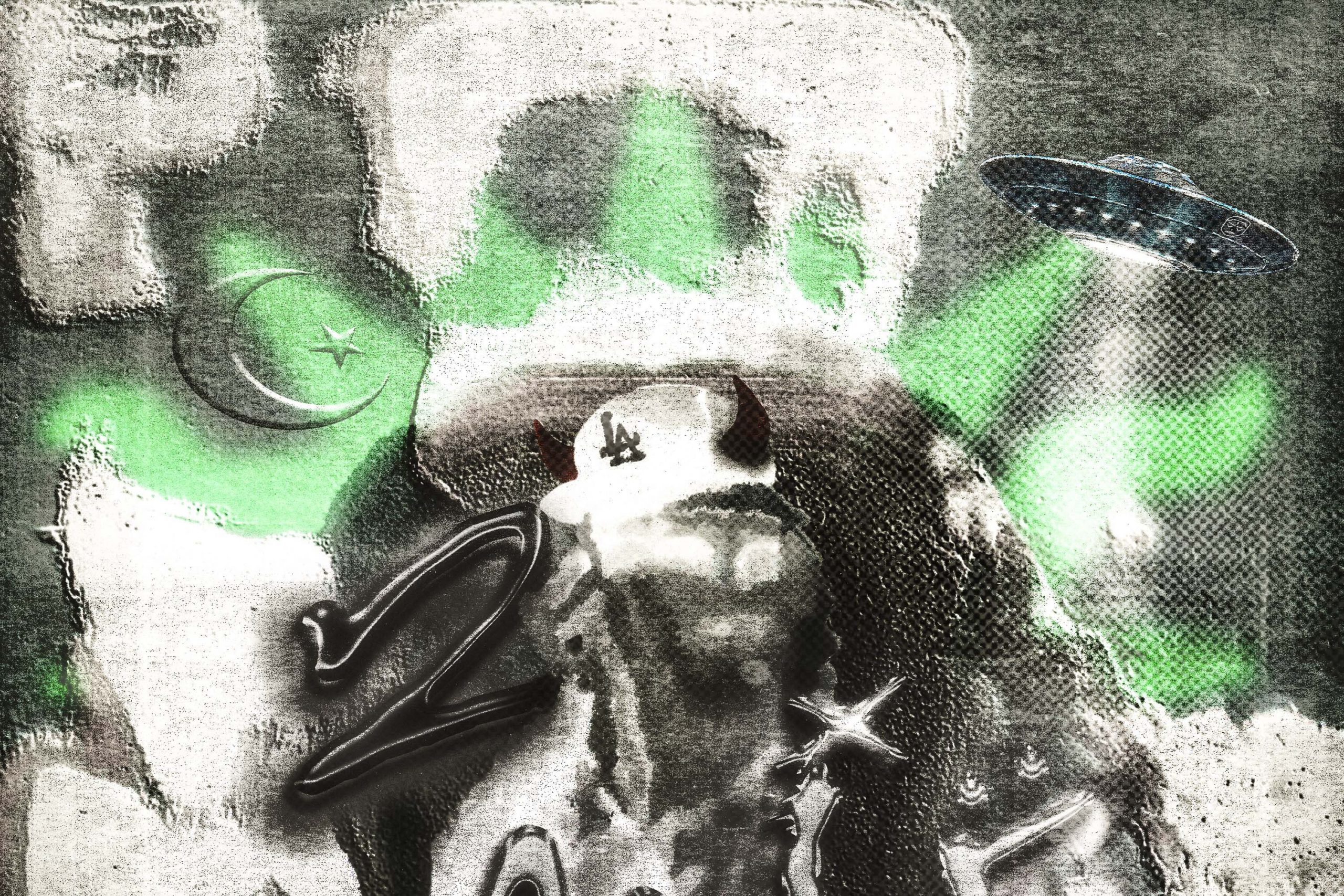 Noah Smith, known professionally as Portland rapper Yeat, returns with his fourth studio album 2 Alivë. Yeat has benefited greatly from the social media platform TikTok in terms of growing his name and art, as many users on the app have made short videos to songs like "Sorry Bout That" and "Gët Busy." This album is evidence of his rapid growth as, before this project, Yeat had very few guest verses on his music, and his biggest project to date (Up 2 Më) only featured one guest rapper, SeptembersRich. However, on 2 Alivë, Yeat enlists the help of rappers Ken Car$on, SeptembersRich (again), Yung Kayo, Gunna, and Young Thug, the latter being cited by Yeat himself as a big inspiration. His growth is also evident in some of the producers he has been working with, as some of the bigger names in trap production can be heard on 2 Alivë, like Earl on the Beat and F1lthy.
2 Alivë contains 20 tracks and is just over an hour in runtime, which was a bit daunting to me, considering the new trend in trap music where artists make their tracklists as long as possible to increase streams. Even with this long tracklist, I still had some anticipation and excitement towards this project, as I had enjoyed everything I heard from Yeat leading up to this project, and I enjoyed the lead single he released, "Still countin." However, it became clear to me throughout 2 Alivë that this album would've greatly benefited from a shorter tracklist.
The album starts with "Poppin," a track that features a very futuristic-sounding and spacey instrumental. Even with this instrumental, I still didn't enjoy this song very much, as Yeat's delivery and vocal tone got very repetitive and annoying, and it ultimately ruined the track for me. However, the project's next track, "Outsidë," featured a fantastic guest verse from Young Thug, and this saved the track to me. While I enjoyed Yeat more on this track than I did the previous one, I still found myself anxiously waiting for Young Thug to take over as Yeat's style and delivery got old fast again. The next two tracks on this project suffered from more of the same, as even though the production on this album sounded very cool at first, it didn't really progress any further and change that much. Yeat's delivery and melodic style of rapping continued to range from decent to bad, which made these tracks very forgettable.
2 Alivë picks up with the next track, "Luh gëek," which sees Yeat take more of a laid-back approach to the hook. The beat matches this idea well, and this was an instance where I found Yeat's vocal style and delivery solid, as I enjoyed his low-key delivery of the hook and a good chunk of his vocals. The project goes back to more of the same on the next couple of tracks, "Rackz got më" and "Doublë," as the rage-inspired instrumentals and high energy vibe didn't complement Yeat's chill delivery of the choruses well at all. Add in a mediocre Gunna feature on "Rackz got më," as well as some annoying vocal effects applied to Yeat's main vocals and background vocals, and you have the formula for some more boring, unimpressive songs.
Three of the next four tracks on 2 Alivë (those being "On tha linë," "Jus bëtter," and "Dnt lië") are good examples of quality Yeat tracks. These songs see Yeat meshing well with his instrumentals and delivering some calm melodic vocals, which make this one of the best track runs on the whole project. However, the song I didn't mention ("Jump") might be the worst song on the whole project, as Yeat's vocals sound very strained and awful for the majority of the track. While the instrumental is cool, it doesn't fit the vocals at all, and the combination of these two aspects sounds horrible together. "Jump" is a prime example of the negative things about 2 Alivë, and these poor qualities hold it back from being a good album.
The rest of the tracklist felt mostly lackluster over the last nine songs, as I only enjoyed "Call më," "Gëek high," and "Still countin." At this point in the album, while the production still sounded futuristic, it became very repetitive and didn't really stray from what it had done early in the album. Yeat's vocals continued to range from decent to annoying, and it felt like the album's length didn't help with this. However, I enjoyed the singing from Yeat on "Call më," as I felt like the emotion he put into these vocals was noticeably different from what he put in over the rest of the album, and it translated well. The song "Still countin" was easily my favorite, as the energy from Yeat and the instrumental mesh extremely well.
Throughout 2 Alivë, there were certainly some high points: Yeat's vocals and emotion on "Call më," the energy found on "Still countin," and the great Young Thug feature on "Outsidë." However, these moments felt few and far between in a tracklist that was bloated with lifeless, filler songs. Yeat's vocals and delivery bordered on annoying for a good chunk of the project, particularly in the second half, and the production didn't match the vocal style Yeat was going for at times. Some of the flows that Yeat chose also confused me quite a bit, as it made some of the tracks feel very disjointed and not cohesive. While I enjoyed a little under half of the songs on this project, the long tracklist didn't help out at all. If this project was around 10-12 songs, it would've created a much more appealing product, and it could've highlighted Yeat's strengths. Instead, 2 Alivë overstayed its welcome and continued the trend of bloated trap releases.
Even with the high points on this album, 2 Alivë suffered from quite a few boring and even annoying stretches of songs. I'd have to give this album a 3.8/10, and my favorite track was easily "Still countin," which is the only song I see sticking in my rotation. I was disappointed with this release, as I had somewhat high hopes for Yeat, considering his countless number of popular snippets and songs. I still think Yeat can bounce back and create a solid follow-up, but this release makes me question his staying power in the music industry.