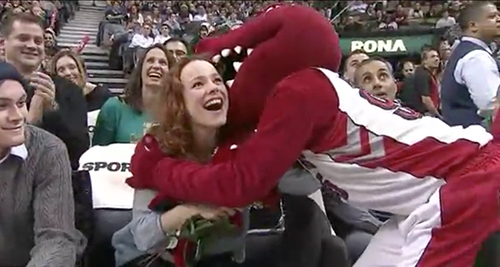 Tim Leiweke, Maple Leaf Sports and Entertainment's new president and CEO, hinted that the Toronto Raptors could follow the trend of the New Orleans Pelicans and (most likely soon-to-be) Charlotte Hornets by changing the team's name. At the introduction of new Raptors GM, Masai Ujiri, Leiweke said this about the potential name change:
We're definitely going to take a look at it. It doesn't mean we're committed to it. It means it's a good conversation. I saw those generic uniforms today in the paper… That won't be the uniform, by the way. I can assure you of that. I think we need to have this conversation.
What I notice about this trend is that it's all stinky teams hoping that new identities will make them better. So, let's just get straight to the point, Toronto Raptors, and change your team name to the Toronto Eh Not So Bads. I think that could work.