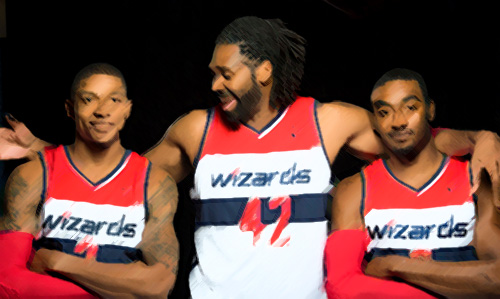 "I swear we are cursed." Words I'm not sure how many times I have heard uttered from my Dad's mouth, albeit the PG-13 version on occasions.
For years, my dad and I would spend hours traveling the length and breadth of England following a small Division Two soccer team, Darlington Football Club, in which I could probably count victories with the skinny fingers on my hands. Do you know something? I wouldn't have it any other way.
Darlington's financial problems would eventually see themselves expelled from the Professional Football League, but not before bowing out in a final appearance at England's Wembley Stadium in the Football Association Trophy. A last minute goal in extra time saw 10,000 Darlington fans (Making a 500 mile round trip) win 1-0. As I clung, hugging my dad celebrating a goal and victory, tears formed in my eyes. That single second had made the last 20 years worthwhile and will sincerely be a memory I will take to the grave.
Darlington faced more financial woes and was relegated to a league so far, the sun doesn't shine there. I think it's called 20,000 Leagues Under the Sea or something along those lines. With this, my following of Darlington became nothing more than searching YouTube for grainy, shaky game highlights.
I never have been much of a Premier League supporter. Much like the NBA, I found it populated with mercenary players who sold their services to the highest bidder. But I needed a disappointment fix. I chose to purchase a season ticket for British Premier League West London Team named Fulham. The price was reasonable, stadium beautiful, beer overpriced and football mediocre at best. I remember spending an evening in 20-degree weather wearing five layers freezing to death watching a 1-1 tie with West Bromwich Albion. When a victory came, it gave me such a warm feeling. I just don't understand how a person can support a team that expects to win everything year-in and year-out ala the Miami Heat or New York Yankees. Maybe it's the Britishness inside me, but still I wouldn't have had it any other way.
When I moved in May 2012, I had to kiss goodbye to Fulham, Darlington and England. Immigrating to the USA, I joined the world of American professional sports. I became a Maryland Terrapins Football season ticket holder, which resulted in a 4-8 record, but also witnessed a second coming when the Baltimore Orioles overcame years of turmoil by not just finishing above .500, but making the postseason.
I didn't have to look far to find a NBA outfit that checked all of my metaphorical supporting tendencies: a team with a not-so-bright history, underdog status, affordable pricing and darn terrible.
Step forward, Washington Wizards.
In the 2012-13 season, the Wizards started 0-19. I saw tickets selling for less than 5 bucks, so I went along. A heartbreaking double-overtime loss to the Charlotte Bobcats left me hooked. I believe it made it even sweeter when John Wall returned and the team finished with a 29-53 record.
I guess I am writing this article as an ode to teams that have faced years of losing records, bad draft decisions and just plain old being bad. A wise man once said "Good things come to those who wait" and I am the biggest backer of that statement. The Wizards are potentially on the cusp of their first playoff appearance since 2008 and face a bright future with youngsters, John Wall, Bradley Beal and rookie Otto Porter. It may be a long shot but right now I am eyeing that prize like a man with beer goggles eyes a 2-out-of-10 woman across a dimly-lit bar and I wouldn't have it any other way.