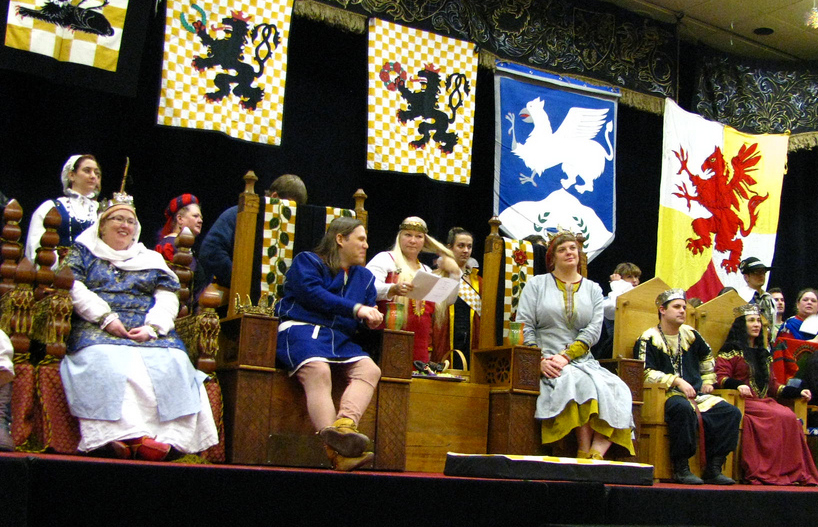 It feels so good to hear the squeak of new sneakers, the dribble of a Spalding, the swish of a newly strung nylon net. Basketball is back, and if this first week of preseason is any indication, it's better than ever! I want to give my thoughts on the week's action for any of you who may have missed any of it. I'll be talking about my favorite player of the week, best team, most exciting game, any funny bloopers or any other interesting goings-on in this league of extraordinary gentleman. Here goes.
King of the Week
This will be the player that played at a higher level than anyone else and has the results to prove it, and no it won't be LeBron James every week (maybe). This week, the honor goes to Kevin Durant. Preseason or not, KD looks ready to go. There is no rust in his game whatsoever. With the news that his All-Star running mate Russell Westbrook will be out for some time to begin the season, Durantula is wasting no time picking up the slack. This was evident in his 21-point, 8-rebound, 12-assist effort against the Philadelphia 76ers in jolly old England. Cheerio old chap!
Rising Star of the Week
I'll be looking at the young players (three years in and younger) that are raising their level of play to stellar status. This week it's Anthony Davis. The Brow has played phenomenally thus far this preseason, averaging 25 points, 6 rebounds and 2 blocks per game. He's shooting 52 percent from the field and an amazing 90 percent from the free-throw line. It's early, but he looks healthy and confident in his abilities. Let the frowning begin.
Hero of the Week
This will be the player that I feel has been a motivator for his team. He may not be the statistical leader per se, but he has done something spectacular and motivating for everyone. No one deserves this more this week than Derrick Rose. Sidelined for the entirety of last season, he has come back looking ready to pick up where he left off. He's as quick as he was, and as explosive. There are a few signs of rust in his game but not much. Welcome back, D-Rose. We missed you.
Team of the Week
This is the team that looks the sharpest and obviously played the best. There are a few undefeated teams, but I'm going to go with the New Orleans Pelicans. Yes I said it, the Pelicans. And again, it's only the preseason, but I see some tendencies that I really like. Jrue Holiday is settling in nicely, Anthony Davis is imposing himself on both ends of the floor, and they have some weapons that can prove dangerous this season. We'll see how this plays out when the games actually count, but for now, I'm down with NOP.
Rookie of the Week
For all the youngsters that have made their entrance this season, this one's for you. This week's top rookie is Victor Oladipo. Even though the Orlando Magic have dropped their first two preseason games, Oladipo (nickname pending), has been off to a great start, with strong outings in both contests. He shows a veteran's poise and a confidence that will take him a long way. In the battle of the top two picks, against the Cleveland Cavaliers' Anthony Bennett, Oladipo finished with 18 points, 8 rebounds and 3 assists. He's a "get down and dirty" defender and outrageously athletic. He looks like he's getting comfortable at the point guard position so things are looking up for the youngster.
Game of the Week
Even though every second of NBA action is exciting, here I'm going to point out one game in particular that got the juices flowing. However, in this first week, the NBA has really taken the world by storm with games all around the globe. From the Chicago Bulls and Washington Wizards in Brazil, to the Houston Rockets and Indiana Pacers in Taiwan; from the Oklahoma City Thunder and Philadelphia 76ers in England to the Los Angeles Lakers and Golden State Warriors in China, the NBA gets love on nearly every continent. It's amazing how far this league has come, and how far it can go.
Superstar of the WEAK
Unfortunately there will be players who aren't on their A-game, but hey, that's life. Out of fairness to players getting their legs under them and getting that good ol' feeling back in the shot, I will wait until the season starts to unroll this one.
Team of the WEAK
Same as the WEAK Superstar, I'll save this gem for when the season starts. There has been a number of personnel changes around the league so naturally coaches and players alike need to get acclimated to the new digs. Let's give these guys more time to put their true game-face on.
—SHOUT OUT ALERT—
***Our hearts and blessings go out to the family of Adrian Peterson, running back for the Minnesota Vikings, as he mourns the tragic loss of his son. We wish you strength in this time of grief, @AdrianPeterson. The love is real***
Join me next week for another installment of Mister King's Court.
Photo courtesy of Falashad/Flickr