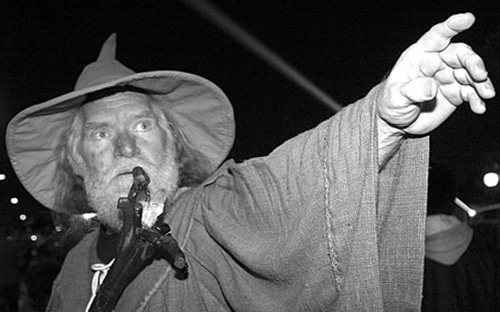 Whereupon an NBA free-agent fan sets about selecting a team to root for during the 2013-14 NBA season.
Exactly 10 teams remain in the NBA Fandom Games. When this activity began in late July, as we were approaching the deepest dog days of the NBA offseason, the goal was to take the process of fandom back from business-oriented sports franchises exploiting the soulful engagement of its fans in a profit-driven enterprise. This wretched lopsidedness, as it was described in that initial Fandom Games elimination, warrants the search for a new team, each year, not based on competitive capacity alone but on having earned the support of its fans.
One of the recurring themes of this maiden event is the farcical strategy of tanking adopted by nearly one-third of all NBA franchises. A full-fledged indoctrination has occurred, convincing fans and executives alike that the savviest and most efficient route to championship contention is deliberate failure, even though it is both a competitive albatross and a largely ineffective strategy. Chalk it up to group think or, more cynically, the idea that executives are merely using this popular propaganda to justify meager results.
Readers of the NBA Fandom Games know just how unacceptable such behavior has been regarded in this endeavor. The Boston Celtics were punished first for intellectualizing the abandonment of two franchise legends in their active quest for a lousy performance. Next was the Washington Wizards, several years into their reclamation project, but too inept or too unlucky to patch it together properly. The Utah Jazz felt it, too, just for having trace levels of deliberate failure. The Philadelphia 76ers got it the worst, and deservedly so, for a blueprint as bold and as insulting to fans as the NBA has perhaps ever seen. And on it goes.
So we find ourselves wondering: how is it possible that the Orlando Magic, in many ways the most glaringly awful example of deliberate failure in the NBA, have survived so long?
The Orlando Magic of the last 16 months appear at first glance to be a borderline parody of the ridiculous Oklahoma City Thunder emulation that seems to so many executives to be the path to championship salvation. Consider:
The Magic not only hired a young, stat-oriented executive who came from the NBA management tree du jour (Oklahoma City via the San Antonio Spurs), and one who had no apparent business running an NBA team, but they hired the absolute youngest executive imaginable (Rob Hennigan, hired at 30), and one who worked for not one but both of those prototype franchises.
The team replaced veteran head coach Stan Van Gundy with a young and untested head coach in Jacque Vaughn, who, like Hennigan, was yielded from those model franchises, previously serving as an assistant coach in San Antonio.
Finally, the Magic not only shed franchise centerpiece Dwight Howard in an effort to increase both the team's lottery odds and its cap flexibility, they flipped him in one of the most widely panned, on-its-face ridiculous moves in recent NBA history. To show for the loss of one of the greatest players in the franchise's short history, the Magic acquired three role players, three journeymen, and five protected draft selections.
This paint-by-numbers impersonation of the Thunder's team-building approach has been a marvel to witness. Hiring young leadership promises nothing but hope and smaller salaries. Short-term failure can be pinned on Howard's forced departure and the need to rebuild gradually, a window that will inevitably save ownership a small fortune and, if it fails, can easily be pinned on the missteps of the inexperienced new leaders. Despite the misguided nature of this plan, the entire exercise has been broadly excused by the thinking fans of the NBA who believe the road to a championship is lit by what the lottery bears.
None of this reads like a particularly compelling case for the Magic's survival, so let's get to it, short and sweet: addition by subtraction. Many franchises have lost their centerpiece in the last several years (the Fandom Games elimination of the Cleveland Cavaliers explores what kind of damage these losses can do), but none have dodged a bullet quite as providentially as the Orlando Magic. Because, without a belaboring examination of Dwight Howard's catastrophic career, it's become clear in the last 16 months that Howard is not a particularly desirable centerpiece for an ambitious NBA franchise.
So this is an overdue congratulations to the Orlando Magic, not for adopting the most misguided and demoralizing roster development technique in modern professional sports, but for getting out from underneath Dwight and everything that entails. The prima donna era of the NBA has largely passed, with selfless superstars like Kevin Durant, LeBron James and Derrick Rose dominating headlines, but a few still linger. Well, Howard is the lord of the lingerers, and for a small-market franchise on a tight budget trying to make some kind of impact, he simply wasn't worth the trouble. Onward and upward, Orlando.
Photo courtesy of Rafael Amado Deras/Flickr