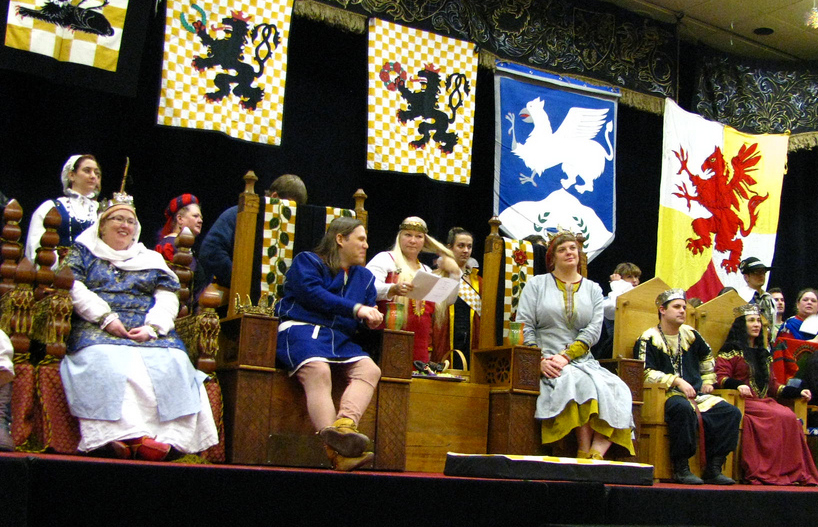 It's the second week of the preseason and things are heating up nicely. With the start of the regular season looming, coaches aren't so much looking for results as much as tendencies and habits. Also, there are players looking to fill out teams' last few roster spots, while others enjoy the luxury of a guaranteed contract. This means while most guys play with preseason precaution, others are playing like it's Game 7 of the NBA Finals. Let's look at some notable action from the past week, 10/13 to 10/19.
King of the Court
I could've gone with Kevin Durant again because he's looking like an animal out there, and Derrick Rose has looked terrific on his comeback tour. Instead, this is going to Chris Paul. The Los Angeles Clippers point man was unbelievable this week, capped off by a 40-point, 11-assist, 7-rebound performance against the Denver Nuggets in an overtime dandy, including a coast-to-coast layup to tie the game and eventually send it into overtime. CP3 seems to be more assertive on the offensive end, looking for his shot while still facilitating. He will be in the mix for MVP votes this season, as he usually is.
Rising Star of the Week
There were a few up-and-comers that showed out this week, including Klay Thompson, Anthony Davis again, and DeMarcus Cousins. But the rising star this week goes to Washington Wizards guard Bradley Beal. He smoked the Miami Heat for 29 points in a win on Tuesday then turned around with another strong showing in a loss to my New York Knicks on Thursday. He's got much more confidence in his game and rightfully so, because his outside jumper is oh so pretty. The Wizards have a very promising backcourt duo between him and John Wall, who is also looking healthy and ready to rock and roll. Add in rookie Otto Porter when he returns from injury, along with vets like Nene, Emeka Okafor (pending his return from injury) and Martell Webster, and the Wiz could be a team to watch out for.
Rookie of the Week
There was some strong play from a couple rookies this past week. First overall pick Anthony Bennett looked good. Brooklyn Nets rookie Mason Plumlee looked really strong inside, and it was another strong showing by Orlando Magic rook Victor Oladipo. This week I'm going to recognize New York Knicks rookie Tim Hardaway, Jr. He seems to have gotten his pop's jumper because his three-pointer is deadly. On top of that, the kid can fly, play defense, handle the ball and distribute. He's had some impressive games so far, including Thursday night when he poured in 15 points, filling in for an injured Iman Shumpert. I don't think Shump's elbow will be a big problem moving forward but Timmy Time 2.0 will still be huge for the Knicks this season.
Hero of the Week
This was a special week for New York Knicks star, and this week's hero, Carmelo Anthony. Born in Brooklyn but raised in West Baltimore, Melo had a chance to return and play in his old stomping grounds for the first time since becoming a professional. Many of his fans from his Catholic school days and the old neighborhood were in the house to show him some love. He didn't disappoint, scoring 22 points with an array of offensive brilliance. He also chipped in five boards and four assists in the NYK win. Anthony still donates his time and money to better the troubled West Baltimore area and that will always be a hero in my book.
Stat Line of the Week
Chris Paul, 10/19 vs. Denver Nuggets: 40 points, 11 assists, 7 rebounds, 13/21 FG, 2/5 3PT FG
Team of the Week
There are two undefeated teams in the preseason so far, the New Orleans Pelicans and the Chicago Bulls, but I know our editor-in-chief DV is gonna love that my team of this week is the Brooklyn Nets. They shellacked the lowly Philadelphia 76ers and edged the Boston Celtics, but the real gem came in the beat down of the defending champion Miami Heat. The bad blood between those former Celtics and the Heat is definitely still steaming and the Nets made a statement that nothing will be easy for anybody coming to Bucktown, USA, especially the Heatles. Add in a few inflammatory comments by LeBron James (something along the lines of being hypocritical) with some trash talk by Kevin Garnett and voila, it's faaaaaaantastic. Broooooklyyyyyyn!
Game of the Week
Let's go back to that Brooklyn-Miami game. In a recent interview, LeBron James defended his teammate Ray Allen, who was crucified by Boston for jumping ship to greener and warmer pastures. LeBron called the new Celtics defectors hypocrites since they bailed also. Technically they were traded, but come on, we know what's up. And right out the gate this game had the feeling of a meaningful contest, at least for Brooklyn. They wanted to send a message that they are not playing around. LeBron James was met with a rather welcoming hip check by Paul Pierce in early action. Now it's only the preseason, and maybe the Miami Heat weren't running on all cylinders, but there were flashes of the intensity we saw in playoff battles past. When the season starts, these two teams will be gunning for each other. Bad blood doesn't even begin to explain this rivalry. Should we say "evil"?
Play of the Week
San Antonio Spurs vs. Miami Heat – Dwyane Wade showing that he hasn't lost it with this dazzling Euro step score against the San Antonio Spurs. One word … WOW!
Play of the WEAK
Boston Celtics vs. Toronto Raptors. With the Raptors ahead by two with time running down, Raptors guard Julyan Stone leaks out ahead of the defense for what would have been a game sealing dunk. Instead, he misses the wide open slam, leaving the door open for this finish by the Celtics (but not really finishing).
Player of the WEAK
Come back soon.
Team of the WEAK
Come back soon. But I will say all parties responsible for putting Kobe Bryant at No. 25 on @ESPN #NBARANK is walking the tightrope of blasphemy. I know he's injured and all but doesn't a world champion, MVP and gold medalist get a chance to prove himself before being thrown to the wolves, and cast out like old bean soup?
Speaking of Beans …
Did you see … Kobe Bryant warming up before the Los Angeles Lakers and Golden State Warriors final preseason game in Beijing, China? That should be a sight for sore eyes (and achilles) in Los Angeles. I know he heals faster than mere mortals but this is close to supernatural. Do you think it has anything to do with being called the 25th best player in the #NBARANK? Watch out, Mamba's motivated.
SHOUTOUT ALERT
***Shoutout to Brooklyn Nets head coach Jason Kidd for having his jersey retired before the Nets preseason game with the Miami Heat. Kidd joins Hall of Famer Julius "Dr. J" Erving, the late great Drazen Petrovic, and Buck Williams as the only Nets to have their jerseys hung from the rafters, and it's well deserved. J-Kidd turned a franchise that had become an old sock with a hole in it into a championship contender. Much love and respect for the humble legend and future HOFer***