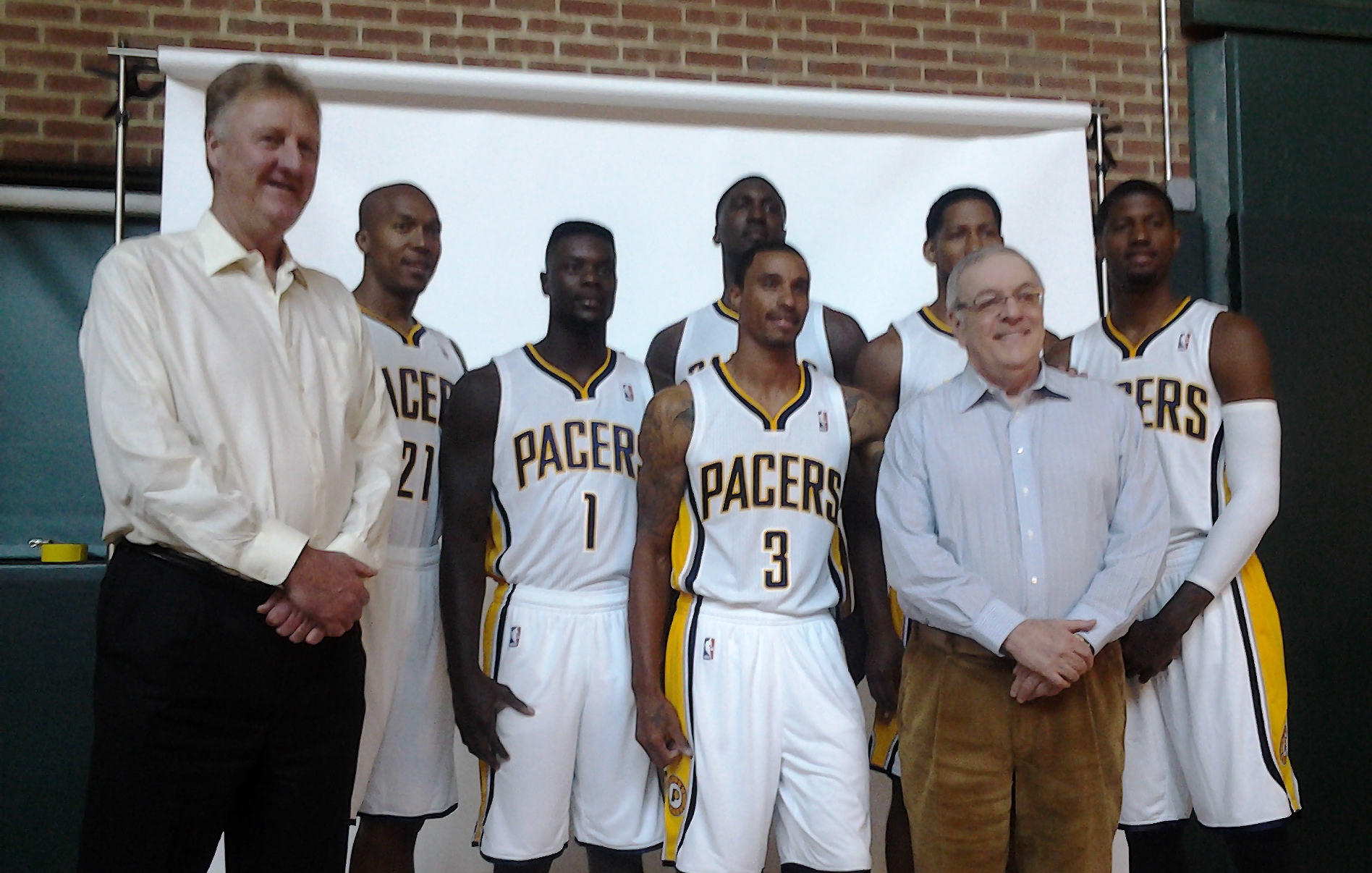 It's only one game of 82, but the Indiana Pacers looked very impressive in their opening night victory against the Orlando Magic. Paul George dropped 24 points on the Magic and the Pacers gave former IU standout and No. 2 overall pick Victor Oladipo a rude welcome into the NBA with a 97-87 win on their home court.
The season-opening victory also included 16 boards from big man Roy Hibbert, and his nearly 27 minutes also included a very impressive block against Oladipo that brought back memories last year's denial of Carmelo Anthony in the Eastern Conference Semifinals. With seven swats for the evening, it's safe to say he's in midseason form. The big man did go down in the fourth quarter with an apparent knee injury, but in his posts on Twitter after the game, he eased the minds of Pacers fans everywhere:
I'm all good people. Nothing to be nervous about. Can't wait to get on the court tomorrow and compete. Appreciate the love and support!

— Roy Hibbert (@Hoya2aPacer) October 30, 2013
I think I still got it! Blks all day son. Great team win. @Paul_George24 looked amazing. We all put in work. On to NO.

— Roy Hibbert (@Hoya2aPacer) October 30, 2013
They played well against a team that many expected to be in the cellar of the Eastern Conference. But it's not so much who the opponent was as opposed to how the blue and gold looked.
Despite coach Frank Vogel's focus on limiting turnovers, the Pacers turned the ball over 21 times. It will surely be a point of emphasis in coming practices.
So, while Miami was receiving their championship rings in South Florida and beating the brakes off the Bulls, Indiana was at home dispatching Orlando. The road to the Eastern Conference Finals finally had some traffic last night.