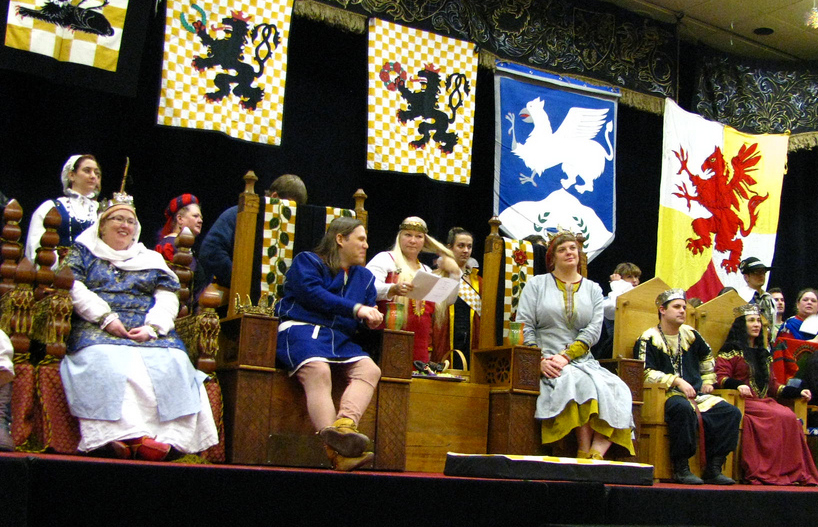 Fans, we couldn't have asked for a better start to this new season. Upsets and surprises, record breaking and triple-doubling are already in full effect. Certain teams we expected to jump out, others we expected to have a rough time from the start. If this week is any indication of what to expect, it's going to be exciting. Five teams went undefeated in the first week and they're not who you'd think. Here's what was going on from 10/27 to 11/2.
King of the Court: Chris Paul
There's a different speed to the game in the regular season. No one understands this better than Chris Paul. After one week, the Los Angeles Clippers point man is leading the league in points and assists per game. It's early, but still impressive. He's had a couple superstar performances already, including a monster battle against another star, Stephen Curry of the Golden State Warriors. While Curry dropped a smoking 38 points and 9 dimes, he was shown up by CP3, who posted 42 points, 15 dimes and 6 steals. Paul's stellar defense forced Curry into 11 turnovers and helped to a Clippers win.
http://www.youtube.com/watch?v=FicHOPklo4g
Notables – Kevin Love (MIN), Paul George (IND), James Harden (HOU)
Rising Star of the Week: Anthony Davis
The second-year New Orleans Pelicans star is looking like a dominant force on both ends of the basketball court, and he's making it look easy. He's been stuffing the stat sheet and has what it takes to be top 10 league-wide in a few statistical categories. His first-week averages of 24 points, 12 rebounds and 4 blocks and 95 percent from the free-throw line(!!!) are All-Star level and he doesn't seem to be slowing down one bit.
The Brow is Now!
Notables – Damian Lillard (POR), Bradley Beal (WAS), Kemba Walker (CHA), Isaiah Thomas (SAC), Evan Turner (PHI), Klay Thompson (GSW), Andre Drummond (DET)
Rookie of the Week: Michael Carter-Williams
This guy is cooking! While he only showed flashes in the preseason, he came out this regular season like gangbusters, shocking everyone, including the Miami Heat. MCW lit up the defending champs, posting 22 points, 12 assists, 7 rebounds and 9 steals—a new NBA record for debut games. He followed that up with solid games against the Washington Wizards and Chicago Bulls. He's the early-season leader in steals per game, and he's top 10 in assists per game. His offensive game is polished and he plays defense. That's a good sign for Sixers fans. Keep it up, young fella.
http://www.youtube.com/watch?v=h2B6VRm1Iok
Notables – Victor Oladipo (ORL), Vitor Faverani (BOS), Dennis Schroeder (ATL)
Team of the Week: Philadelphia 76ers
There were five teams that went undefeated this week: Houston Rockets, Minnesota Timberwolves, Phoenix Suns, Indiana Pacers and (wait for it …) Philadelphia 76ers. Yes, Philadelphia. Maybe they read previews of their season and didn't agree they were the worst team in the league, destined for the lottery. Philadelphia is surprising teams with their poise and sharp execution. Thaddeus Young and Evan Turner are providing solid offense and all-around play and Spencer Hawes is hitting from outside. Don't get your hopes up too high yet, Philly fans, but it's a good sign to see this young team is here to compete, regardless of popular opinion. Next week will be tougher I'm sure, but at least the Sixers got a punch in this fight early.
http://www.youtube.com/watch?v=jnyTxojecqM
Notables – Minnesota Timberwolves, Phoenix Suns, Indiana Pacers, Houston Rockets
Game of the Week: Philadelphia 76ers vs. Chicago Bulls, 11/2
Down big early, the 76ers showed true grit and toughness by battling back and beating the Chicago Bulls, giving the Sixers two wins against arguably the two best teams in the Eastern Conference. Michael Carter-Williams had a great game (26 and 10), and so did Evan Turner (20 points) and Spencer Hawes (18 points, 11 rebounds, 3 blocks). Five Sixers scored in double figures and they held Chicago to 40 second-half points after the Bulls scored nearly that in the first quarter. Great game all around, and a helluva way to start this season.
http://www.youtube.com/watch?v=rS2spbV3GrA
Hero of the Week
Allen Iverson officially retired this past week. A legend in Philadelphia (though from Virginia), AI was a groundbreaking megastar and pivotal in the transition of the NBA into the new millennium. From the iced-out medallions and iced-cold buzzer-beaters, to the cornrows and crossovers, Iverson set trends that are fully ingrained in the game today.
Stat Line of the Week
1. Michael Carter-Williams (Philadelphia 76ers vs. Miami Heat) 22 points, 12 assists, 7 rebounds, 9 steals, 6/10 FG, 4/6 3PT FG
2. Chris Paul vs Golden State (Los Angeles Clippers vs. Golden State Warriors) 42 points, 15 assists, 6 steals, 12/20 FG, 16/17 FT
3. Nicholas Batum (Portland Trailblazers vs. San Antonio Spurs) 11 points, 12 rebounds, 11 assists, 1 block
Play of the Week
1. Eric Bledsoe (Phoenix Suns vs. Utah Jazz). With less than a second left on the clock and the game tied, Eric Bledsoe plays hero for the Phoenix Suns.
2. Blake Griffin (Los Angeles Clippers vs. Golden State Warriors). BAM! BAM! BAM! Lob City!!!
3. Derrick Rose (Chicago Bulls vs. New York Knicks). A Rose, is a Rose, is a Rose. Game on the line and he does it again. Too bad for my Knicks.
Player of the WEAK: Deron Williams
It's early, but it's the regular season and it's time for your A game. If you don't bring your A game (and you're expected to), then you may end up the Player of the WEAK. Deron Williams of the Brooklyn Nets has been off to a slow start. He's playing, so we won't blame it on a bum ankle or anything, he's just showing some rust. He'll have next week to redeem himself, but this week was WEAK.
Team of the WEAK: Denver Nuggets
Four teams went winless this week, so they're all on the hook. Of the four teams (Boston, Washington, Utah, Denver) I feel that the Nuggets came in with the highest expectations. Getting rid of legendary coach George Karl was a risky move, and it doesn't look like it's paying off just yet. I guess they need more time to jell, but the rest of the league won't wait.
Did you see …
Andrew Bynum back on the court? That's great news for the Cleveland Cavaliers, who need his interior presence. He was only 1-of-5 from the field but did have three rebounds and two blocks in only seven minutes of action. Two years ago, Bynum was in the conversation as the best center in the game. Hopefully for the Cavs he can return to that form.
Did you see …
Bill Russell honored with a statue at Boston City Hall? Well-known for his accomplishments on the basketball court, his off-court contributions go overlooked at times. He was a great presence as a mentor in the city and a teacher always, on and off the court. Way to go, Bill. Well deserved!
http://www.youtube.com/watch?v=zgCE2XZn4EY
***SHOUTOUT ALERT***
Condolences to the family of former New York Knick and Hall-of-Famer Walt Bellamy, who passed last week on Saturday. Big Bell was an All-American at the University of Indiana, an Olympic Gold Medalist, and the NBA Rookie of the Year in 1962. He averaged 31 points and 19 rebounds as a rookie (for real!), but his career was slightly overlooked, as he played in the same era as Bill Russell, Wilt Chamberlain, Nate Thurmond and Kareem Abdul-Jabbar. Even though his name doesn't ring bells like the other great centers of his time, Bellamy was a legend. He was traded away from the Knicks to the Detroit Pistons for Dave DeBusschere, who became the final piece to the Knicks championship puzzle. Love and blessings to the family and friends. Thanks, Big Bell, for the memories.