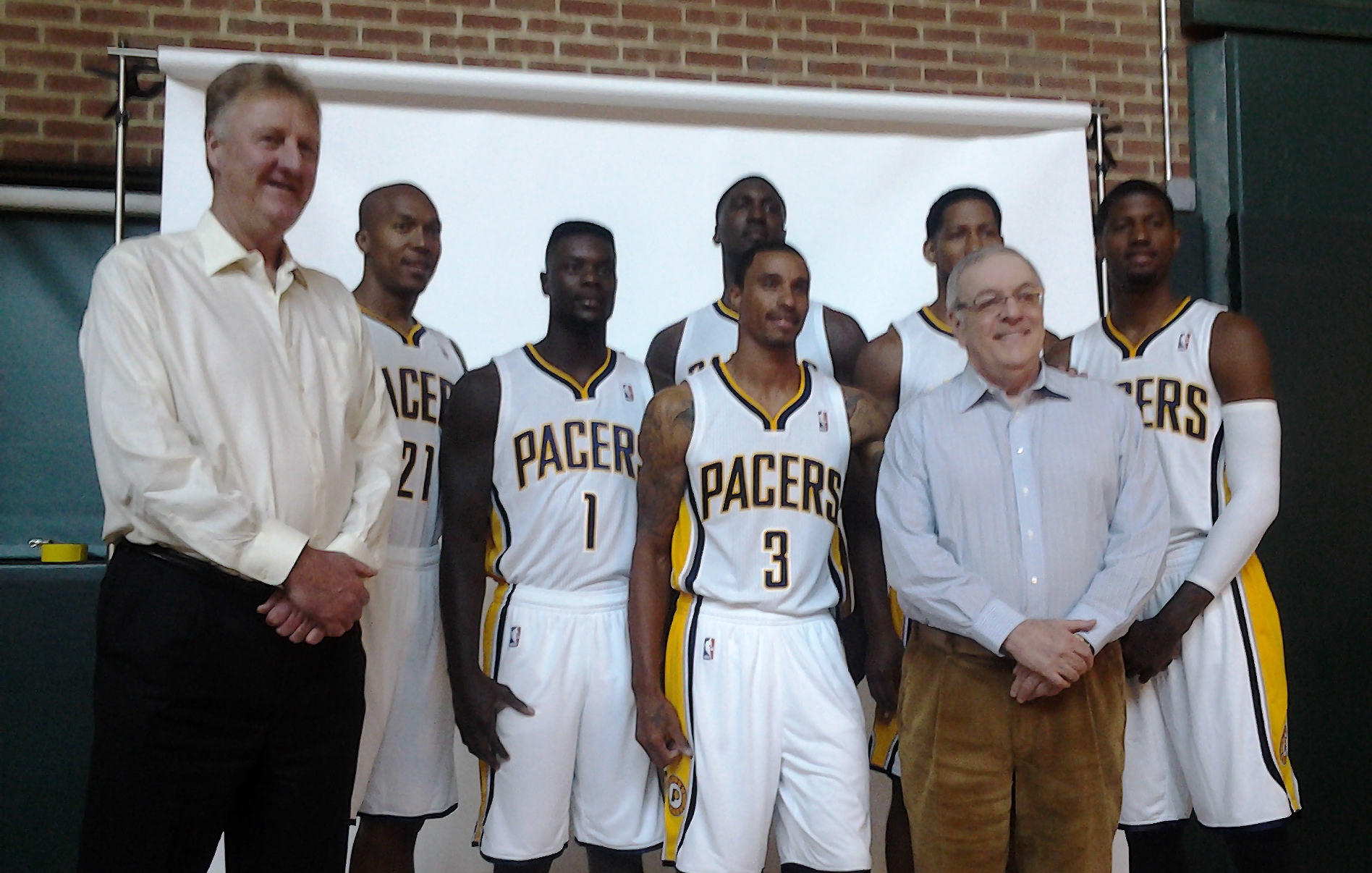 Zero. According to the free online dictionary, zero is "a cardinal number indicating the absence of any or all units under consideration." In this measurement, it would be losses. You know, those pesky little numbers that mount up when you play in the NBA in, oh, I don't know, let's say Boston or Washington or Utah. Actually, in any city in the NBA with the lone exception of Indianapolis, Indiana.
That's where the still-undefeated Indiana Pacers play. The now 4-0 Indiana Pacers. The only team in the NBA with an unblemished, untarnished, perfect record. Now, any rational NBA writer realizes that it's only eight days into the season. They've played four games. But after last night, and the victory over the Detroit Pistons in Auburn Hills, that 4-0 record feels pretty good.
The last time the Pacers started 4-0 was the 2004-05 season. The season that could have been, were it not for the Diet Coke that ignited the subsequent brawl at the Palace and changed the course of the franchise.
Let's not dwell in the past, though, because the future seems mighty bright.
The Blue and Gold still couldn't get a "handle" (pun intended) on the ball and turnovers still plagued them. After totals of around 20 in each of the first three games, the 18 times they gave it away last night did not do them justice, but the trade off was moot considering the Pistons suffer from the same ailment, turning it over nearly 20 times a game themselves.
In the first of five games in seven nights (tonight they face the Chicago Bulls), the Pacers started and finished strong. Paul George was in beast mode with 31 points and 10 rebounds, with quality shot selection and stellar defense. Roy Hibbert blocked another seven shots and now leads the league in one of the most coveted defensive categories. With George Hill missing another game and Danny Granger inactive, the team seems to have no limit to the amount of players ready to step up on any given night.
So, it's back home to Indy for the second game in as many days against Chicago, another divisional matchup. Mired in the basement (with only three games played), the Bulls should prove to be the most difficult challenge in the young season. Even with Rose's neck ailment and Noah's less-than-stellar shooting over the first three games, it should prove to be a solid matchup.
Yet, undefeated is undefeated. All wins are good. They have a chance now to do something no Pacers team has ever done: go 5-0. One game at a time, that's all they can play. Their goal of best record in the Eastern Conference seems to be right on track.