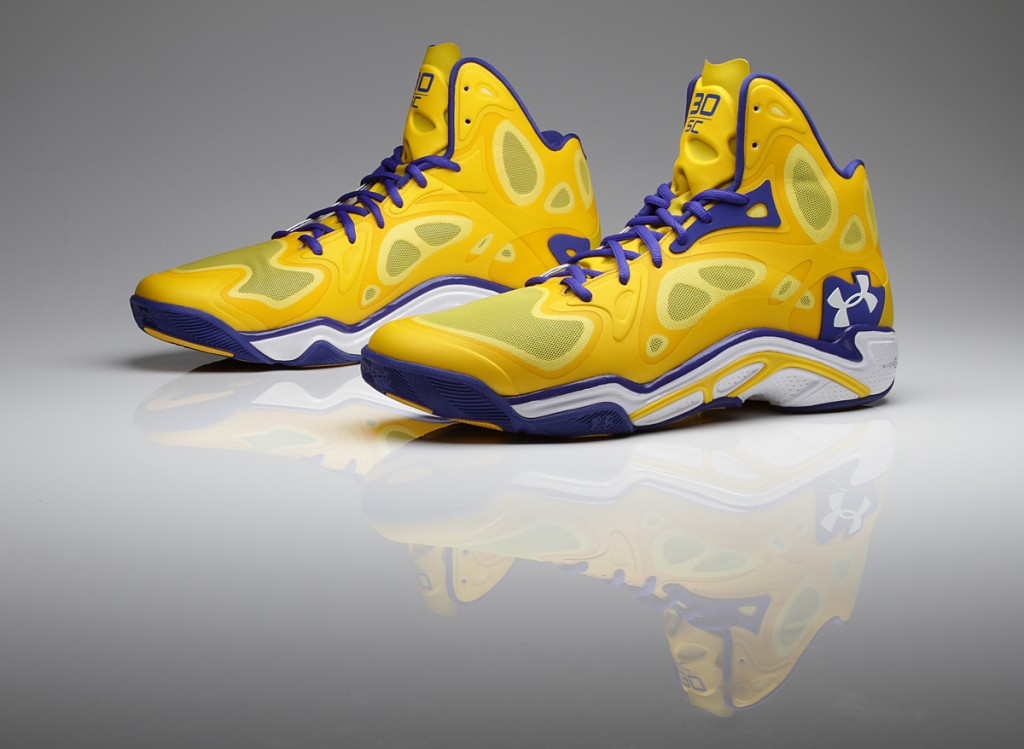 Up until Stephen Curry signed with Under Armour in the early fall, it was difficult to associate the company's flagship basketball shoe with any one of their endorsed point guards. With a stable of young promising guards and veterans like Brandon Jennings of the Detroit Pistons, Kemba Walker of the Charlotte Bobcats, Raymond Felton of the New York Knickerbockers, and Greivis Vasquez of the Sacramento Kings — none with a truly transcendent profile — in a way, the sneaker was sort of up for grabs. However, when it comes to someone like Curry, the dynamic 'non-Star' of the Golden State Warriors, the special color makeups for the point guard seemed to suit him.
Now you get to see, too.
Covered in taxi yellow/royal blue/white, the player exclusive version of the Micro G Anatomix Spawn is totally Curry and totally Warriors. Check below for more detailed pics of the Away version of Curry's shoe, which is not available to the public, unfortunately.