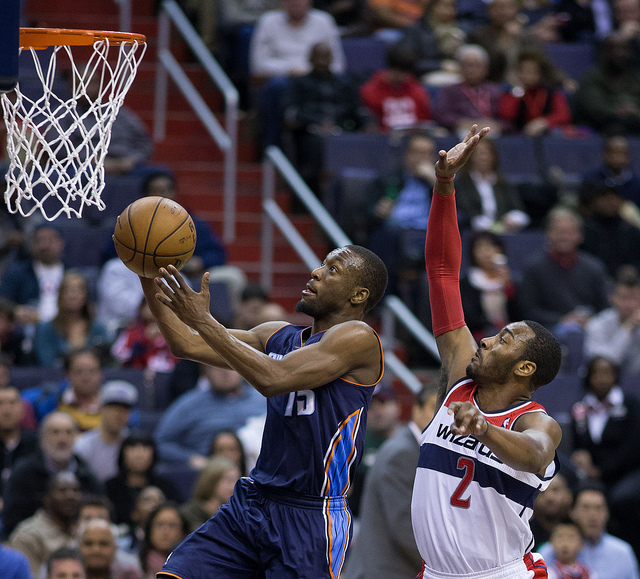 The Charlotte Bobcats beat the Golden State Warriors in an exciting game at Time Warner Cable Arena on Monday night. The Bobcats started off fast in the first half and led at halftime 53-41. The Warriors stormed back in the second half, led by Stephen Curry, who scored 32 of his 43 points after the midway mark
Bobcats point guard Kemba Walker came close to matching Curry's second half explosion by scoring 27 of his 31 points in the second half. With just under seven minutes to play in the game, the Warriors were down 88-92 with momentum on their side and the ball.
Bobcats combo guard Ben Gordon then made the two most important plays of the game.
He forced Warriors shooting guard Klay Thompson into a turnover and hit a transition three-pointer to extend the Bobcats' lead to 95-88. After the Gordon three-pointer the Warriors were not able to recover. Kemba Walker hit several clutch free throws toward the end of the game to seal the victory for the Cats. Other contributors for the Bobcats were Josh McRoberts, with 11 points and 10 rebounds, and Gerald Henderson, with a 24 points plus a wide open slam you can see below.
[youtube]http://www.youtube.com/watch?v=ICkbSTBHrI4[/youtube]
The Bobcats will attempt to get to back .500 on Wednesday at home against Arron Afflalo and the Orlando Magic.
Image courtesy of Keith Allison/Flickr