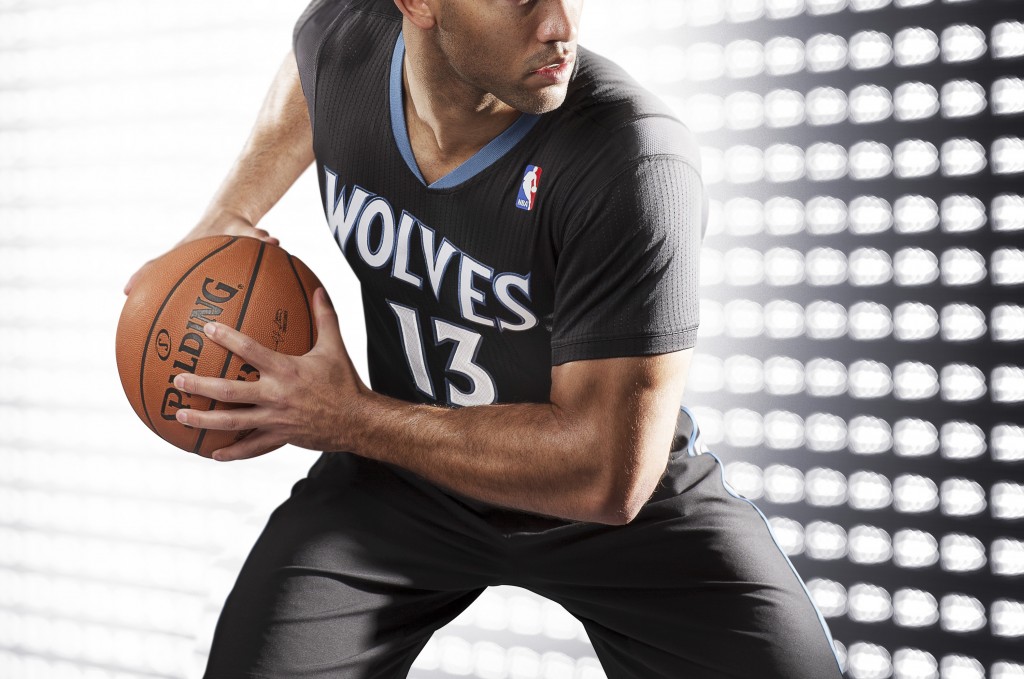 They were already debuted on the day before Thanksgiving this season, but most people didn't see the debut game of the Minnesota Timberwolves' "Lights Out" uniforms, and so here's a closer look at the threads.
As you can see and guess, the nickname of the uniforms refer to their hue — black — something the Timberwolves have long worn for over a decade, but for the first time with a sleeved jersey, which is the point of the Lights Out uniform.
Basically just the prior black alternate uniform with modified sleeves, the Timberwolves are scheduled to wear the uniforms for nine more games this season, which you can read about below (courtesy of the Timberwolves and adidas):
—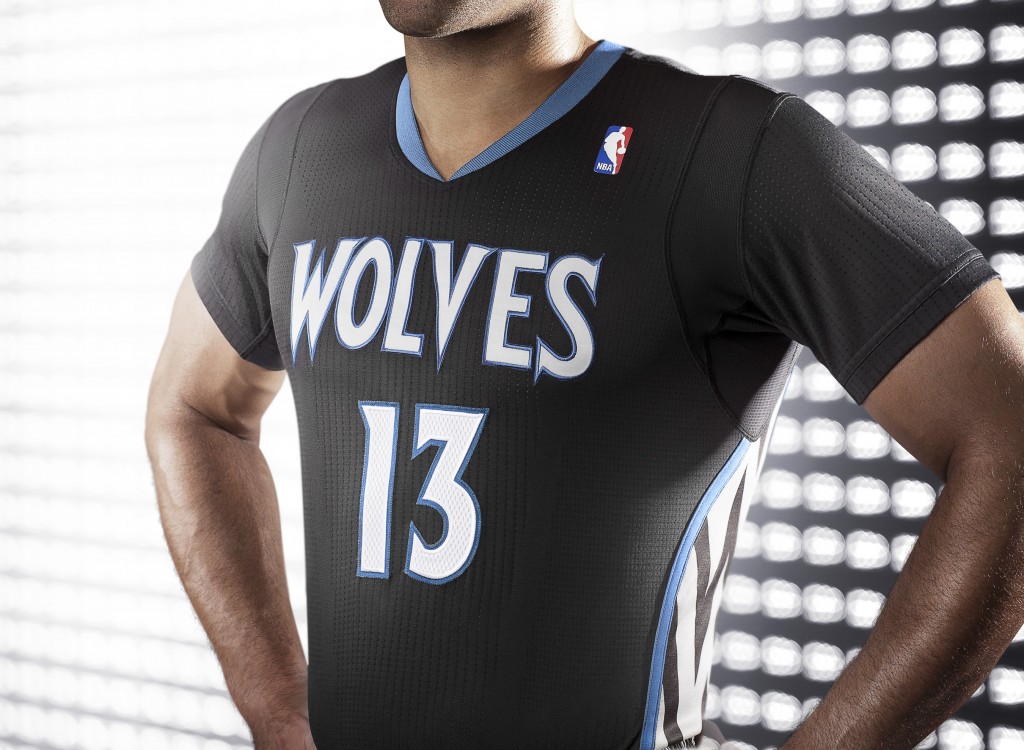 Designed by adidas, the black short-sleeve uniforms are inspired by the rich, sophisticated nightlife of Minneapolis and continue the black uniform tradition the team began in 1996. It features side panels with repeated "M" and "W" patterns to represent the team name. Timberwolves players were involved throughout the design and evaluation process.
"We think our fans are going to really embrace these new uniforms," said Timberwolves CMO and Sr. VP of Marketing and Communications Ted Johnson. "As we continue to build our brand, it's very important that we keep giving our fans fresh new looks and opportunities for them to identify with us."
The Timberwolves join several NBA teams wearing the short sleeve alternate uniforms this season including the Phoenix Suns, Golden State Warriors and Los Angeles Clippers.
The jerseys are available for the public to purchase at www.wolvesproshop.com, the official team shop and merchandise outlets at Target Center, and NBAStore.com.
For more information, please visit timberwolves.com and Facebook.com/MNTimberwolves. You can also follow the Timberwolves on Twitter and Instagram.