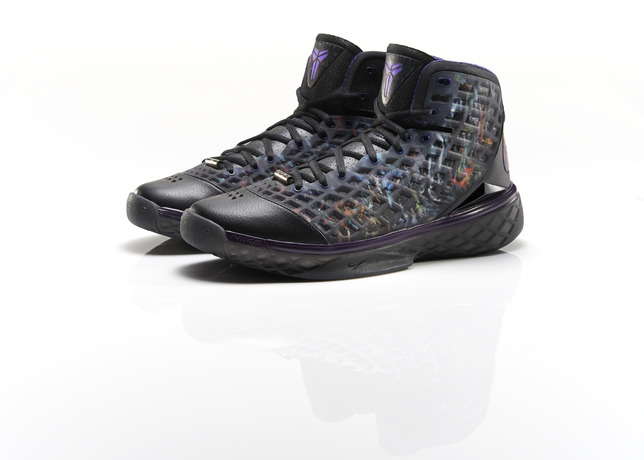 The Nike Zoom Kobe III was originally the epic shoe of Kobe Bryant's 2007-2008 NBA MVP season. A unique-looking shoe because of its net-like/scale-like design, it was a shift to minimal design before Kobe moved to low tops as his preferred cut of sneaker. Of course, the shoe has returned as a prelude to his ninth name signature shoe by Nike — renamed the Nike Kobe Prelude III.
Though fairly unspectacular, the Kobe Prelude III is equipped with the tried-and-true Zoom Air unit and a unique outsole design that made traction the tops in the sneaker. In addition, it borrows loosely from the Huarache series to give the ankle more independence.
See more below (courtesy of Nike), and be sure to check @BMFKicks at Instagram and Tumblr.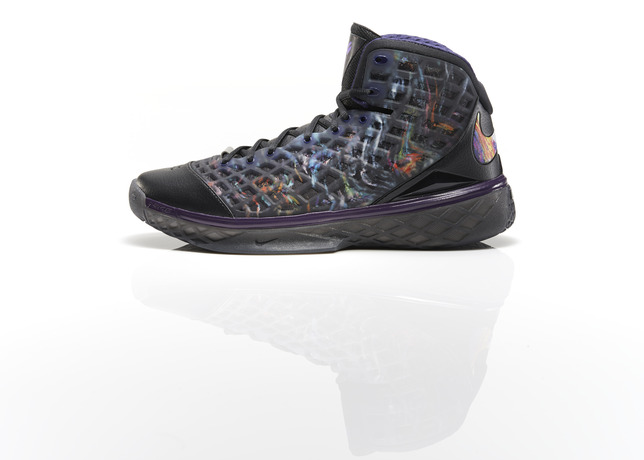 With an innovative, web-like upper, the Kobe Prelude III is built for premium performance. The fresco-inspired artistry sets it apart, with a story of 'misery' coming to life – a nod to the misery of defeat Kobe Bryant felt in a game 6 loss to Boston in the 2008 finals.
The scrambled, abstract graphics are featured beneath the cage-life upper. The geometric web design also translates to the outsole for maximize traction.
The Kobe Prelude Pack features all eight of Bryant's signature shoes and celebrates the stories behind some of his most defining moments. Eight revolutionary art movements have been paired with eight milestones in Bryant's career to recreate each of his signature shoes.
Each shoe will be available in limited quantities on Nike.com (North America, Greater China and Western Europe) and at select retailers in North America and Greater China. The Kobe Prelude III is available on Saturday, December 21.