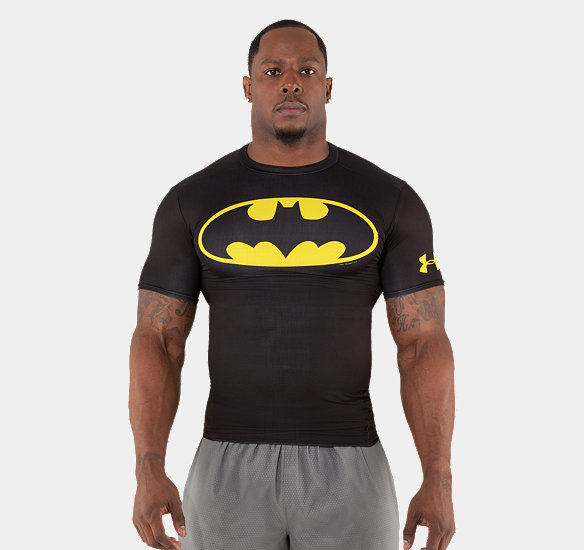 NBA players, let's face it, are a lot like superheroes. Between 400 and 450 players only get to play in the league each year, and the odds of a person playing on that stage is very, very slim. As Charles Barkley is wont to say about NBA players, "Everybody's good, everybody's talented."
They're heroes to many chasing that roundball dream.
People of all ages already wear NBA jerseys and wear the top signature shoes, but what if those guys – and you – were to play and train in the likeness of your favorite comic book hero? That's the premise of the Under Armour Alter Ego training tee.
Seen prominently on Under Armour-endorsed point guards such as Brandon Jennings of the Detroit Pistons, Raymond Felton of the New York Knicks, Greivis Vasquez of the Toronto Raptors, and Kemba Walker of the Charlotte Bobcats, the Alter Ego tees have great visual appeal, but offer a lot in performance and training.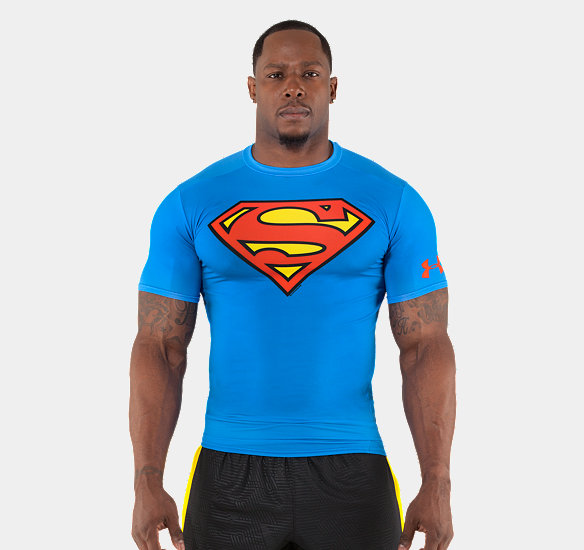 Whether you're a fan of Iron Man, Batman, Superman, Spider-Man, or The Incredible Hulk, the Under Armour Alter Ego tee is one of the more valuable pieces of gear you'll likely find. It fits close to the body for a number of reasons that enable it to help you. As a compression top, it keeps your muscles warm and primed for activity, but it also has moisture-wicking properties that keep you dry, so that you're not hampered with sweat; also, the all-stretch spandex construction allows full range of motion, so that you're not hindered from making any movements that are necessary as you prepare in the gym, with or without the basketball.
You may not be able to be the league PGs mentioned above or the actual heroes depicted on the compression tees, but you can at least emulate the look.
For more about the UA Alter Ego Compression tee, go to underarmour.com.