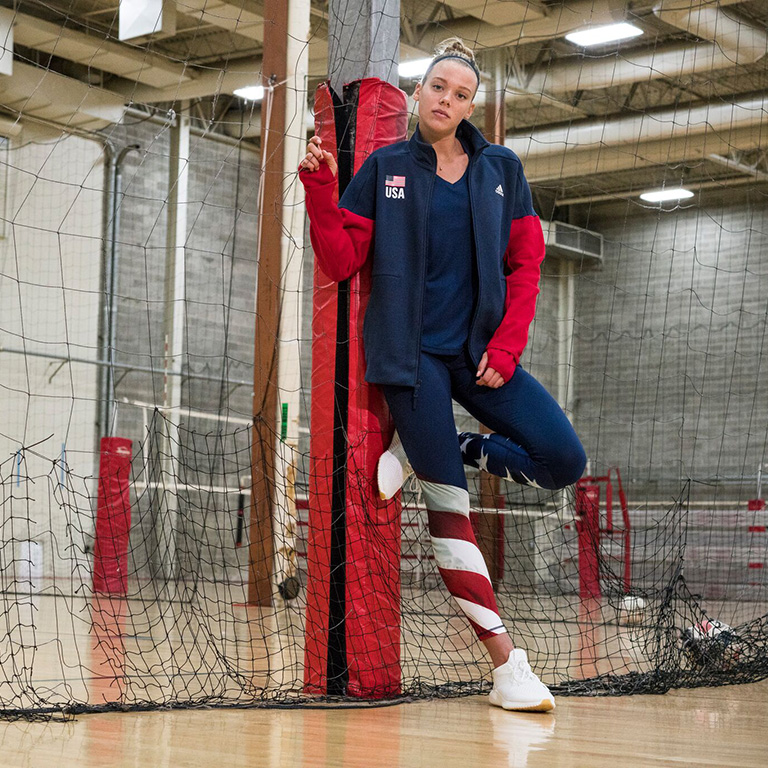 adidas announces new multi-year partnerships with 16 USA Volleyball athletes vying for spots on either the 2020 Olympic or Paralympic Games rosters.
Joining U.S. Women's National Team setter Lauren Carlini, who signed with adidas Volleyball earlier this year, are outside hitters Jordan Larson, Kim Hill and Sarah Wilhite, setter Carli Lloyd, middles Tori Dixon, Hannah Tapp and Paige Tapp, and opposite Kelly Murphy. From the U.S. Women's Sitting Volleyball Team, outside hitter Katie Holloway joins the adidas family. U.S. Men's National Team athletes joining team adidas are outside hitters Thomas Jaeschke and Taylor Sander, middle blockers David Smith, Max Holt and Dan McDonnell, opposite Ben Patch and libero Dustin Watten. The new roster of adidas Volleyball athletes will be included in upcoming brand marketing campaigns and will collaborate on future volleyball sneakers, equipment and accessories.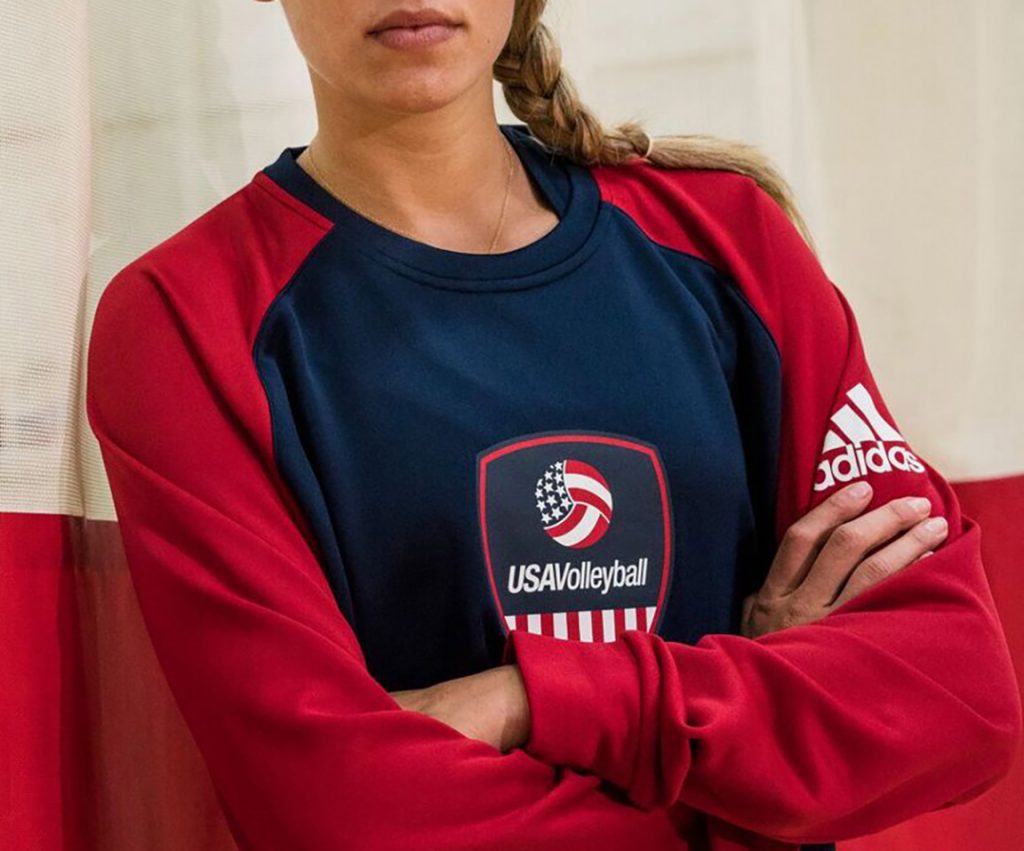 To help celebrate the partnerships with the newest members of the adidas family, adidas Volleyball unveiled its new Spring-Summer USA Volleyball apparel line, available starting today. Inspired by the world's best volleyball athletes and designed for fans, the new Spring-Summer 2018 apparel line fuses the traditional sporting aesthetics of USA Volleyball fan gear with streetwear inspired trends. The new look features a muted color pallet that's been married with the traditional patriotic red, white, and blue, stars and stripes to offer a cross-functional sports and lifestyle apparel line.
"It's an honor to join the adidas family," said Jordan Larson. "I really liked the vision and the direction the company is taking. It motivates me to know they are striving to be the best alongside us during our journey."
"I want to start by thanking the adidas family for believing in me and asking me to be a member of their team," said Carli Lloyd. "Along my journey I have always looked for the most comfortable gear to train and compete in to be my best. This partnership with adidas is perfect for my path. I love what the brand is doing for the sport of volleyball, and am really excited for what's to come!"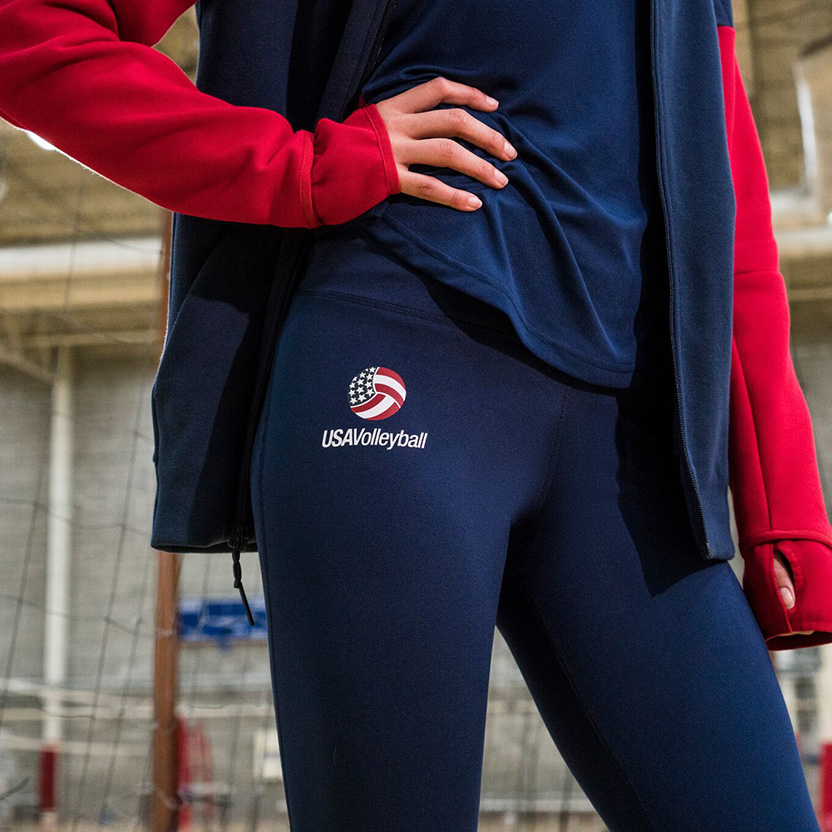 "I am extremely excited to join the adidas family. It is an honor to be surrounded by an inspiring team that encourages individuality and creativity," said Paige Tapp. "The company's culture and constant innovation fully support my lifestyle and my passion for sports. We are here to create and adidas supports us as we continue to grow, create, and refine ourselves into the best athletes we can be."
"I'm really excited to be joining the adidas fam," said Tori Dixon. "I've been following the adidas brand and seeing the creative passion that drives the entire organization for a while now. When the opportunity came up to join the three stripe movement, it was a no brainer. I'm excited to partner with adidas, and I'm looking forward to working with the best creative innovators in the sport of volleyball."
"Being a part of the adidas family during this time in the growth of USA Volleyball is exciting," said Katie Holloway. "! I can't wait to partner with adidas on the #RoadtoTokyo in the hopes of winning another gold with the U.S. Women's Sitting Team as well as growing the Sitting game."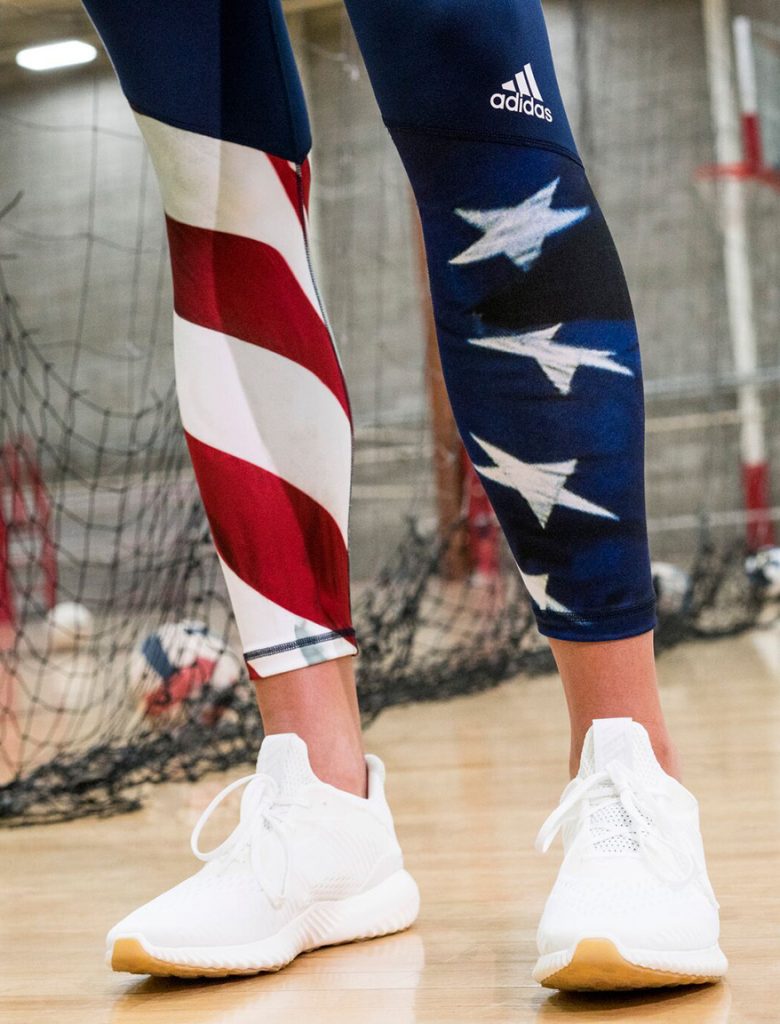 With the goal to help grow the game and inspire volleyball athletes everywhere, adidas is expanding its footprint in the sport. Early this year, the Portland, Oregon, based company announced a multi-year partnership in which adidas will be the official athletic footwear, apparel and accessory brand for USA Volleyball. Beginning with the 2017 season, all USA Volleyball teams will be outfitted with adidas head-to-toe kits for games, travel and training, as well as lifestyle footwear and apparel.
At the grassroots level, adidas is the proud official sponsor for the Windy City National Qualifier, a 3-day qualifying event featuring top teams in the 12-17 age divisions, the USA Volleyball Girls' Junior National Championships, where 1,260 teams compete for a chance to be national champions in their division, and the USA Volleyball High Performance Championships, which provides the top youth volleyball players an opportunity to work alongside Team USA and their coaching staff. Additionally, adidas has more than doubled its partnerships with club teams across the nation to 70 clubs over the last six months.
The new adidas Volleyball Spring-Summer apparel line will be available on 11/30/17 at adidas.com and USAVolleyballShop.com. For additional USA Volleyball athlete quotes and more information and images of the new adidas Volleyball Spring-Summer apparel line, visit http://news.adidas.com/US and join the conversation on Instagram via @adidas, @adidasvball, @usavolleyball #teamadidas.