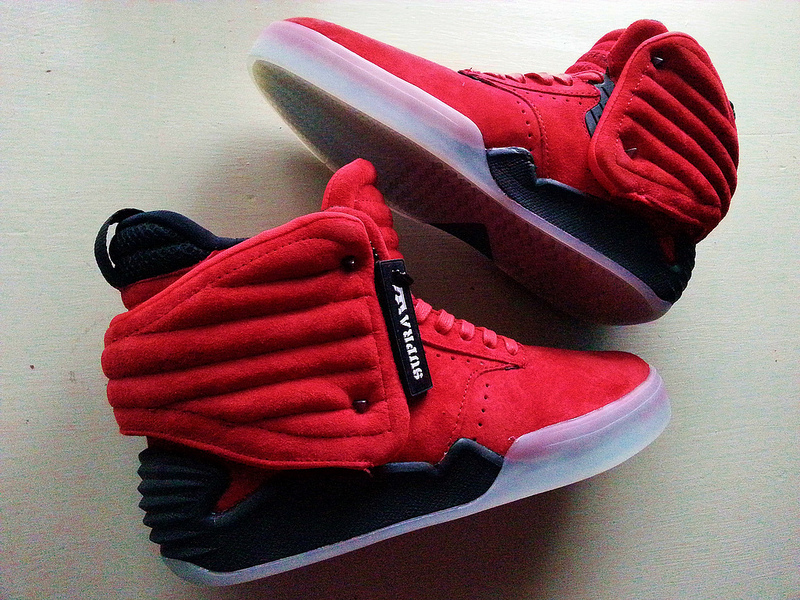 Today on Christmas Eve, the SUPRA Skytop IV has released in its limited red suede colorway. One of the foremost sneakers for skaters, it's become a signature series that many basketball players have grown to love and appreciate. Actually influenced by high-top basketball sneakers, the Skytop IV is a perfect complement to the off-court baller lifestyle.
Read more about the Skytop IV and also see exclusive photos (captured by our very own BMF Kicks & Sportswear Editor) below.
If you're lucky, you may still be able to find the red Skytop IV at fine SUPRA retailers worldwide and suprafootwear.com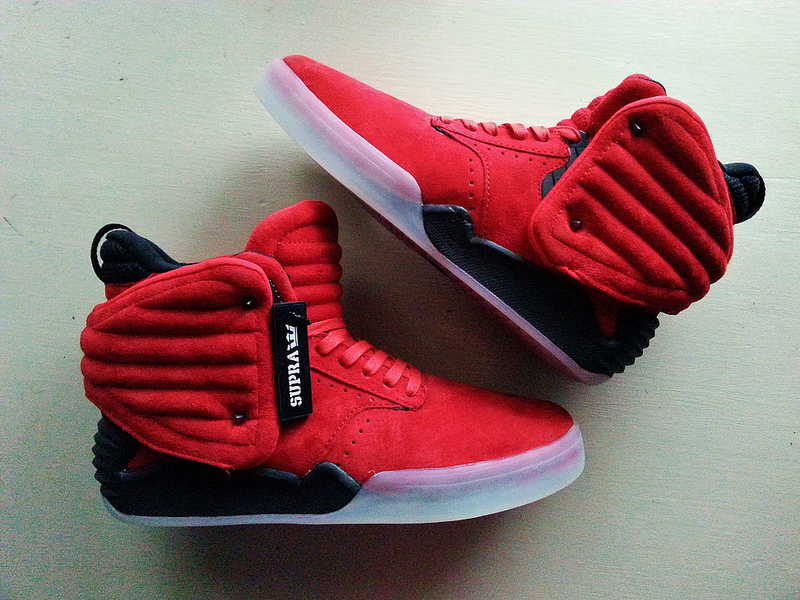 After the successful launch of the premiere Black style, the Chad Muska signature Skytop legacy continues with the holiday release of a red Skytop IV with a removable shroud.
Said Muska, "This shoe is truly one of my favorite models to date, merging the worlds of high fashion and high performance athletic footwear."
This second, limited edition, holiday model is outfitted in plush, red suede, and comes with a removable red shroud that can be affixed with pyramid bolts (the shroud is available for holiday styles only). A short list of its many other features include: 
Short eye stay with a long, clean vamp
Ribbed padding on an extra tall tongue and heel inset
Black TPR inset pad that accepts pyramid rivets for affixing padded shroud
Industrial-style arm bar with hexagonal rivet detail
Durable black heel pull
Padded red and black mesh lining
Lightweight, black SUPRAFOAM midsole with a ridged heel accent and unique sidewall line
Translucent rubber outsole