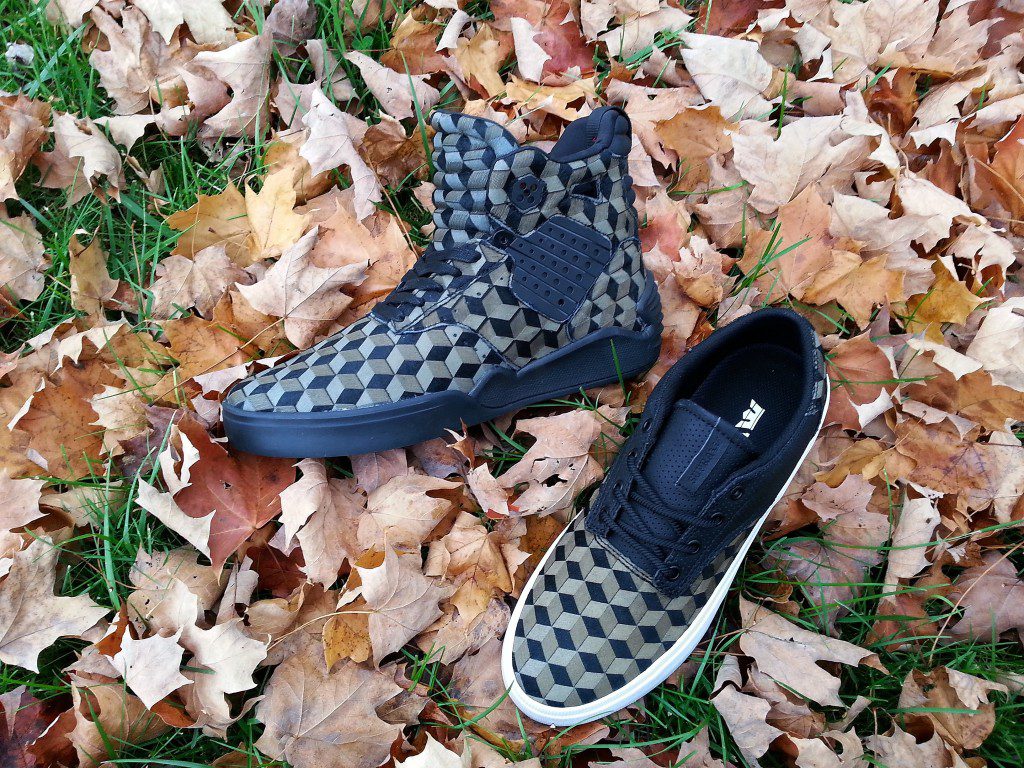 The SUPRA Skytop IV and SUPRA Pistol are not strangers to the Baller Mind Frame Style portal, but they're back in a whole new way — as part of the SUPRA Laser-Etched Pack, the Skytop IV and the Pistol return with said etching of the upper and with pony hair. Mind blown a little? SUPRA goes into it with their detail.
Both shoes feature a lavish geometric pattern of diamonds and chevrons created by lasers etching finely detailed lines into the materials. The lines add shading and definition to the pattern while also creating a distinctive, three-dimensional effect. The Pistol rests atop a traditional, white vulcanized sole while the Skytop IV is couched upon a tonal black SUPRAFOAM sole with a ridged heel accent and unique sidewall line.
See the exclusive photos only here.