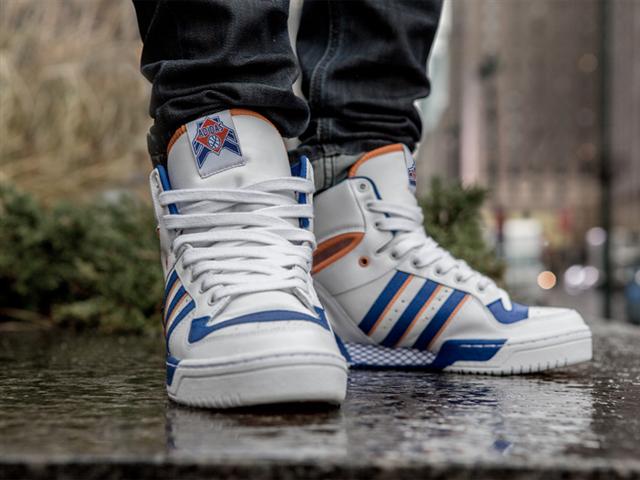 What many people don't realize that aren't actual hoopheads is that New York Knicks legend Patrick Ewing was a member of the adidas family in the 1980s. Though he was a cult figure in the sneaker world for wearing his own shoes from his own company (BEFORE Michael Jordan, mind you), he was in three stripes at a time when adidas was thoroughly dominate in basketball footwear, pre-Jordan.
Before EWING, before his later Nike affiliation, No. 33 himself was in the adidas Attitude Hi.
A close relative of the adidas Conductor, the Attitude was truly an affecting shoe in basketball and urban culture. The Attitude was a shoe that was able on the basketball court, but it was probably a better kind of shoe to rock as the years moved on and the technology in performance footwear advanced. The net-wrapped midsole, the Knicks-inspired colorway, the hi-top silhouette, and that special Attitude logo on the tongue marked the shoe. Even better, an NBA All-Star in New York City was playing in it — its destiny seemed made before years even aged the model.
Thankfully, adidas Originals is releasing the shoe again (at an as-yet-to-be-determined time) and you can see more of the Attitude below, courtesy of the brand with the three stripes: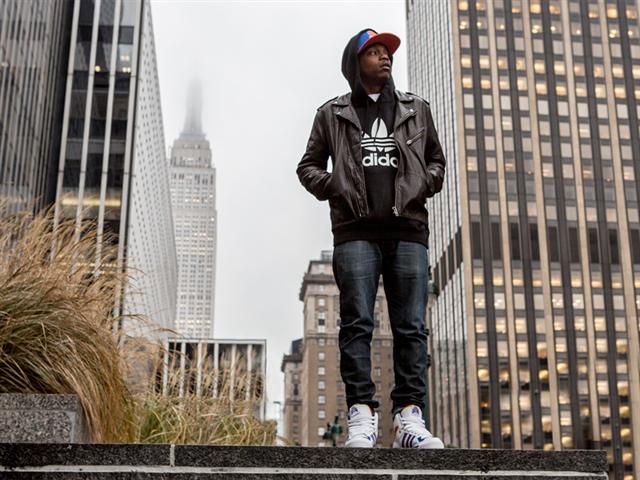 Tough, authentic, and fiercely competitive, it's no coincidence that a shoe called Attitude came to represent NYC. From the courts of Madison Square Garden to the streets, the Attitude Hi is coming home.
Attitude Hi lookbook photos featuring Children Of The Night rapper and Queens native Remy Banks.