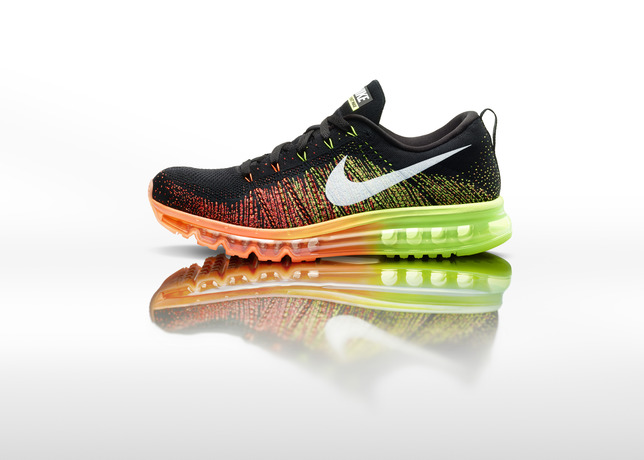 The Nike Air Max running series has a long history with basketball. A key part of the big running movement of the late 1980s with Nike, the Air Max technology was integrated seamlessly into the Nike Basketball division. Considering how strong the sports are related and connected, especially in the sprinting nature of hoops, a new Air Max runner is about as important to players as the shoe is important to diehard runners — however, there is a new shift in the way you can feel in your running and your training, made available to you by the Swoosh.
Upon us is the Nike Flyknit Air Max, the next evolution in the Air Max series.
Similar in construction to the Nike Kobe 9, the Flyknit Air Max is unlike any running shoe that's ever been produced.
See more about the Flyknit Air Max below, courtesy of Nike, and don't forget to follow @BMFKicks at Instagram and Tumblr.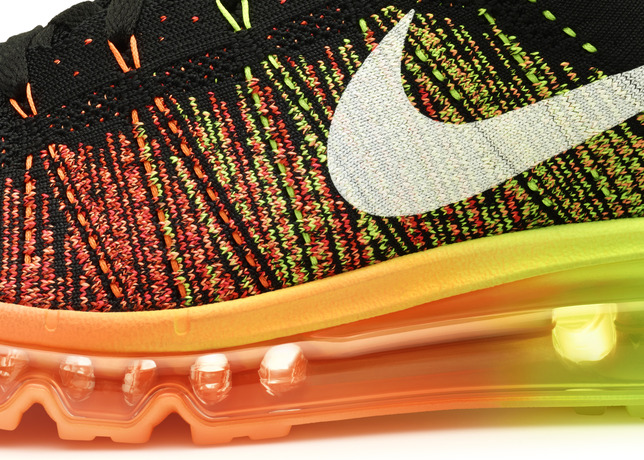 The highly anticipated Nike Flyknit Air Max running shoe, combining a revolutionary Flyknit upper with iconic Air Max cushioning, is now available worldwide. 
The new Nike Flyknit Air Max marks the first time that Nike has paired its innovative Flyknit technology with the iconic Air Max cushioning system. The light, yet strong Flyknit upper contours to the foot for a comfortable, supportive fit and works with a more flexible Air Max midsole and waffle outsole to deliver the lightest, and most flexible, Air Max ever. 
The Nike Flyknit Air Max will be available initially in the Green/Orange/Black men's colorway and Orange/Pink/Black women's colorway. Two additional colorways for both men and women will be available in January and February 2014.
The Nike Flyknit Air Max is now available on nike.com.