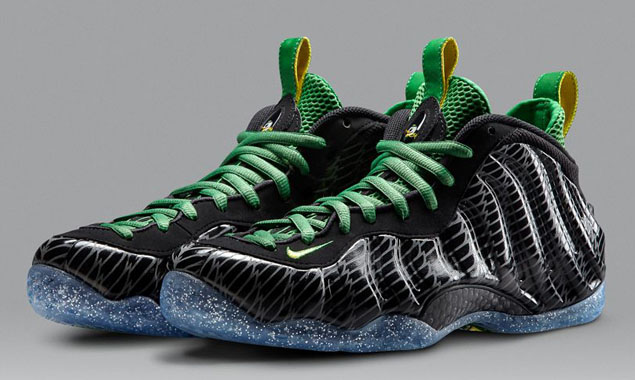 Anfernee "Penny" Hardaway was one of the greatest players of the 1990s, and before injury felled him and shortened his career, a future Hall of Famer as well. Though he wasn't able to sustain a healthy career, mostly spent with the Orlando Magic, Hardaway's signature Nike shoes have succeeded where he could not in longevity.
In the Nike Air Foamposite One, Hardaway not only became known for his play, but for his alien-like shoes, which then debuted the previously-unseen Foamposite technology and elevated Zoom Air as a premium cushioning system in the athletic footwear industry. The Air Foamposite One Oregon, now, gives a new point of reference to the shoe's history.
Though technically a retro shoe, the Air Foamposite One is still one of the most popular and polarizing shoes in basketball culture, and it's still worn often by various players in the NBA.
See more of the Nike Air Foamposite One Oregon below, courtesy of Nike, and also be sure to follow @BMFKicks on Instagram and Twitter.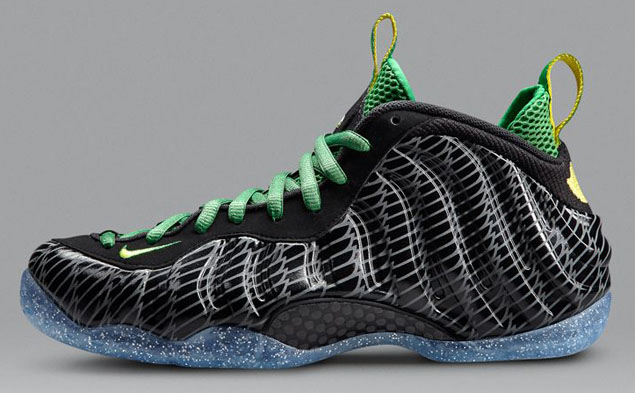 The Oregon Ducks are capable of putting on a show in more ways than one. Their signature quick-paced offense keeps defenses scrambling while their week-to-week uniform changes keep others staring. The Air Foamposite One Oregon appropriately reflects their in-your-face style while maintaining a strong sense of stealth.
An all-over reflective wings print inspired by the Ducks on-field uniforms has been paired with a mostly black upper. Ducks insignia on the heel and tongue along with an ice sole highlighted with silver speckles complete the package. No matter where your collegiate allegiance stands, the Air Foamposite One Oregon will have you thinking: Win the day (and dress the part).