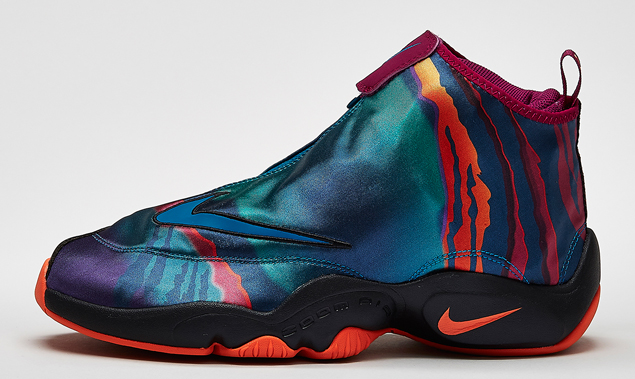 Originally slated for a release this spring, the renamed Nike Air Zoom Flight The Glove (originally Air Zoom Flight '98) has been given asylum to the balling public much sooner.
A play on the nickname of Basketball Hall of Famer Gary Payton, known most for his superstar play as the dominant point guard of the Seattle SuperSonics from 1990-2003, the Air Zoom Flight The Glove was, in its time, one of the most advanced shoes to come to the hardwood. A microfiber upper that zipped up protects the laces and the feet, the anti-inversion waves on each ankle help to dissuade ankle sprains, and its classic full-length Zoom Air platform makes it a classic performer.
Styled in the form of an old Andre Agassi Nike tennis shoe, this incarnation of the The Glove (the shoe, not the player) will sure get run on the court.
See more of the The Glove below, courtesy of Nike, and follow @BMFKicks on Instagram and Tumblr as well.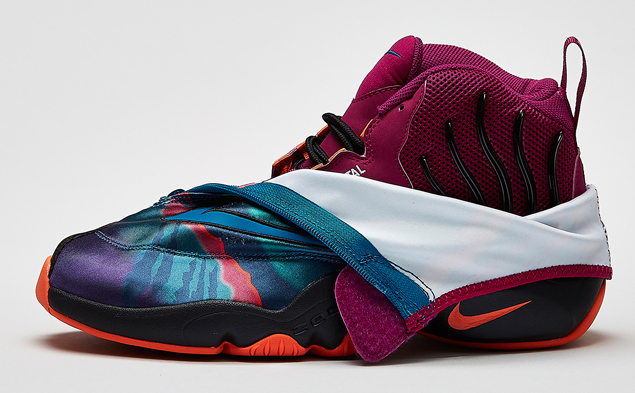 Gary Payton made a name for himself by locking down opponents on the court. He wore away at opponents mentally as much as physically. And in the process, he gained legions of fans worldwide. Nicknamed "The Glove" for his defensive tenacity, GP's style of play continues to influence players on the court. And now, his influence rings just as loudly off the court, with the reintroduction of the Glove's signature model.
With a crazy multi-color upper, this Zoom Flight can't be missed. Launching on Nike.com January 11 (8am EST, 5am PST).