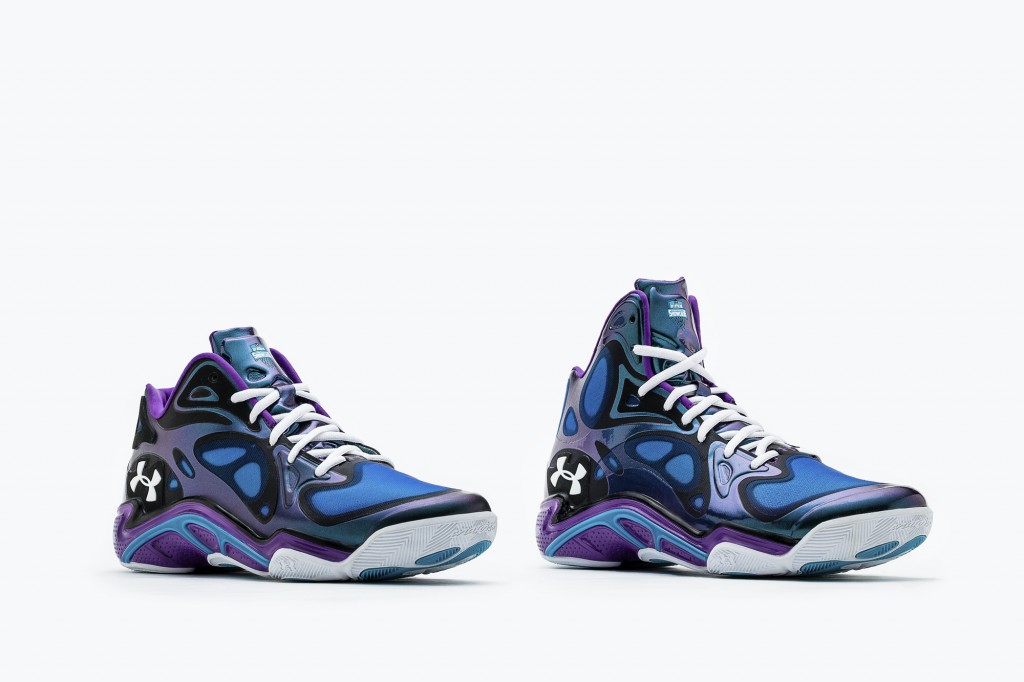 On January 11, Under Armour debuted a future Charlotte Hornets-esque colorway of its star sneaker for the 2014 Under Armour Showcase in Charlotte, NC — that shoe being the Under Armour Anatomix Spawn Showcase, both in the Showcase Mid and Showcase Lo.
It's understood that the UA Showcase also featured four top high school basketball teams and four of ESPN's Top 20 ranked seniors among them who played in the Showcase Mid and Lo.
Check more details of the UA Anatomix Spawn Showcase Mid and Lo below, courtesy of Under Armour.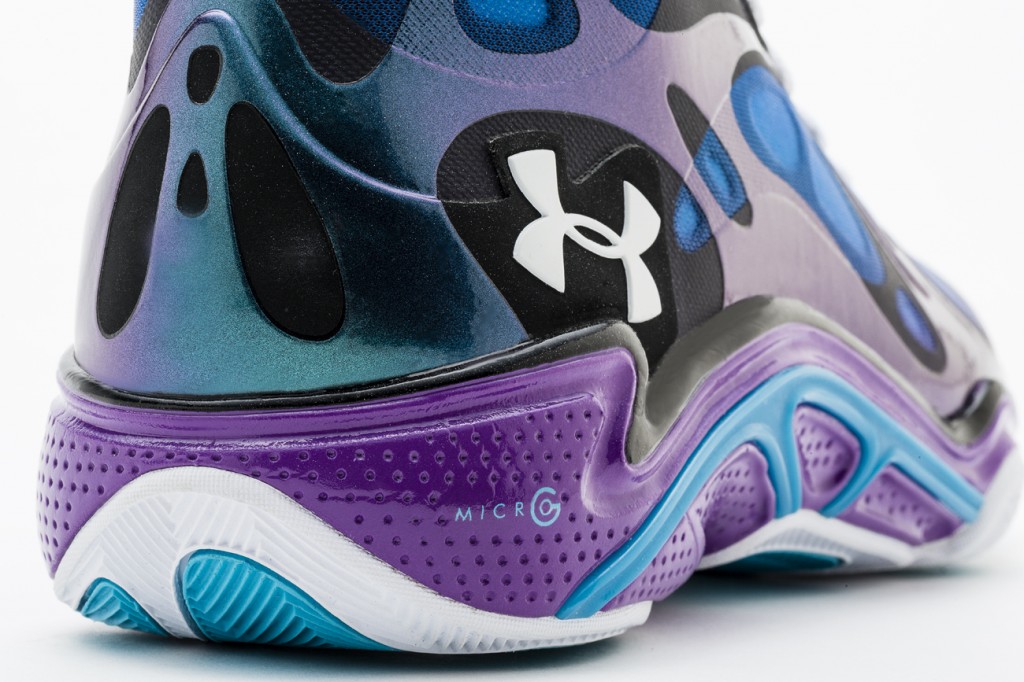 This marks the first Anatomix Spawn Low to hit retail. Only a limited number of pairs will become available.
The new Anatomix Spawn UA Showcase Mid and Low that are available now on UA.com.