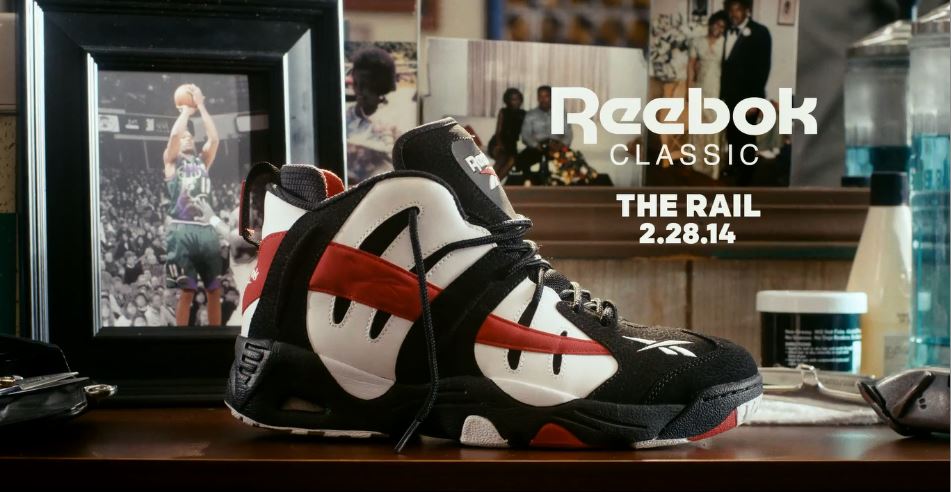 Glenn Robinson, known to most as the Milwaukee Bucks' most definitive player (outside of Ray Allen) in the 1990s, was one of Reebok's top pitchmen during the time, and for his star play, he also was given a signature shoe — the Reebok Rail, or simply as it was known, The Rail.
Archived and subsequently retroed today, the Reebok Classic Rail OG is back in its most attractive colorway ever released — black/white-red.
See more pics of this beauty below, and note the YouTube videos featuring Shaquille O'Neal also:
For years, Glenn "Big Dog" Robinson was known for his dominant presence on the court. His silky smooth jumper made him a headache for opposing teams and his hard-nosed style of played inspired a shoe just as aggressive: The Rail. Glenn Robinson and The Rail, Razor Sharp Since 1996.
The Reebok Classic Rail OG blk/red/white will be available Friday, February 28th at key retailers Foot Locker, Champs, Eastbay, Jimmy Jazz, City Gear, and Reebok.com for $100.
[youtube]http://www.youtube.com/watch?v=gbJfwgvSXV4[/youtube]
[youtube]http://www.youtube.com/watch?v=5wsNzexpbi4[/youtube]