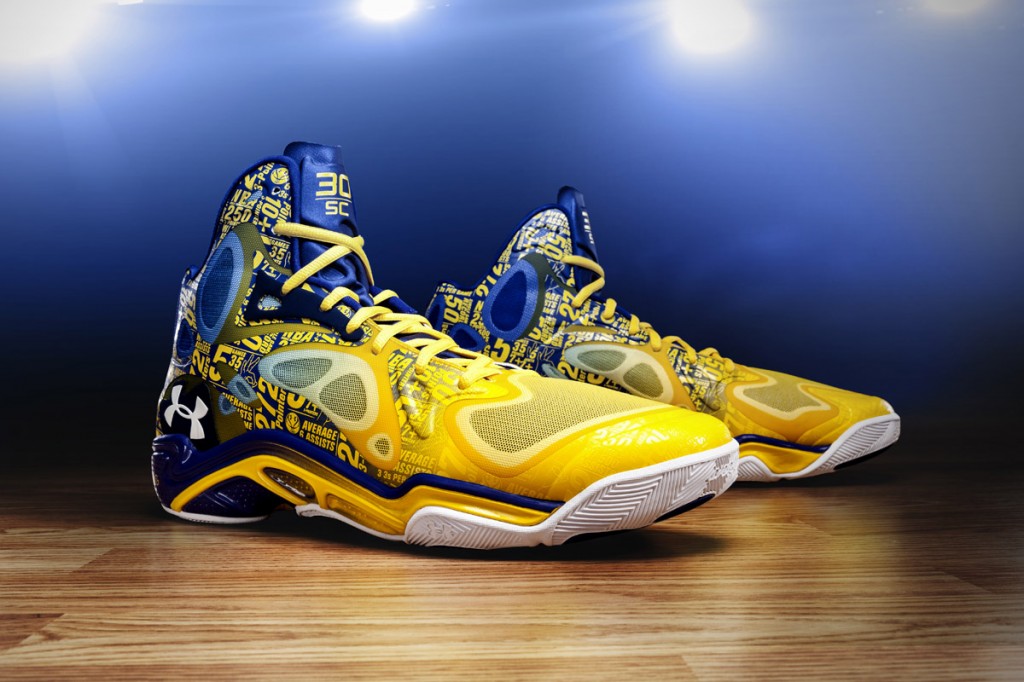 Courtesy of Under Armour >>
Stephen Curry returns to MSG for the first time after his historic 54 point performance last year. Being in zone isn't something that just happens. That performance and his accomplishments last season were a result of him putting in countless hours in the gym to hone his skills. That feeling of thinking you can't miss is a byproduct of trusting your practice habits. To celebrate his hard work, UA Basketball has designed a special PE in Golden State Warriors colors that highlight his accomplishments from last year including his performance at MSG and record breaking 272 made three pointers in a single season.
The UA Anatomix Spawn "The Zone" are the first PEs in his team colors to hit retail this season.
They are available in limited numbers starting today.