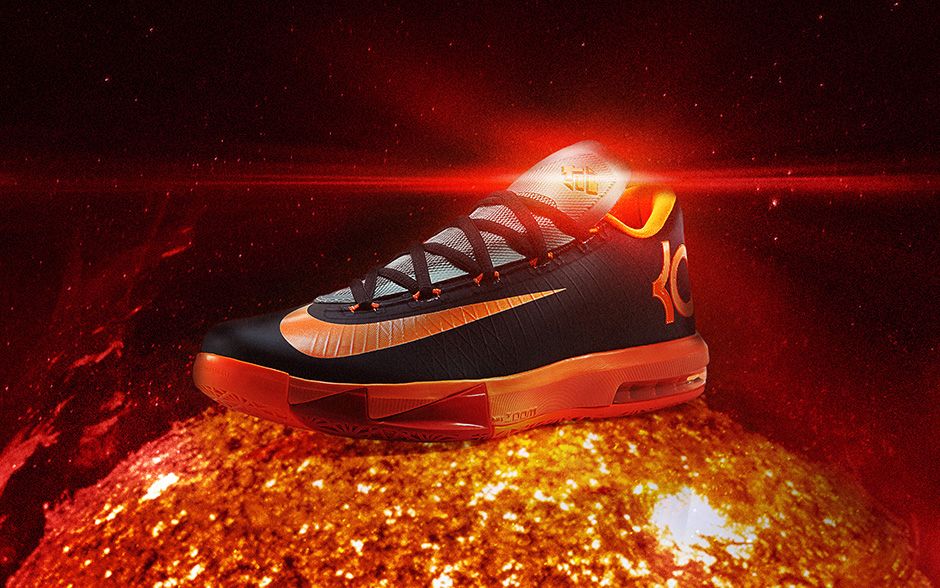 It's been as clear as day to those of you who have being following Kevin Durant and his performance footwear series — the sixth signature shoe of KD (a.k.a "Durantula a.k.a. "The Slim Reaper") is the most celebrated in the series. It's handsome, it's unusual, it's a top dog in Nike Basketball technology, and is a great template to be creative with color.
Enter the Nike KD VI 'Neutral' — a shoe that makes great use of one of the Oklahoma City Thunder's most underused hue — orange.
See more of the Neutral below, courtesy of Nike:
Like KD's game itself the KD VI 'Neutral' reflects an even-keel approach interwoven with a quick burst of flash. The bright Total Orange Swoosh, midsole and KD logo provide an eye-catching contrast to the cool dark tones of the Anthracite upper. Think of the slate color of the blacksmith's iron, slowly transforming through heat. This is a shoe forged by fire—streamlined, supportive, and red-hot.