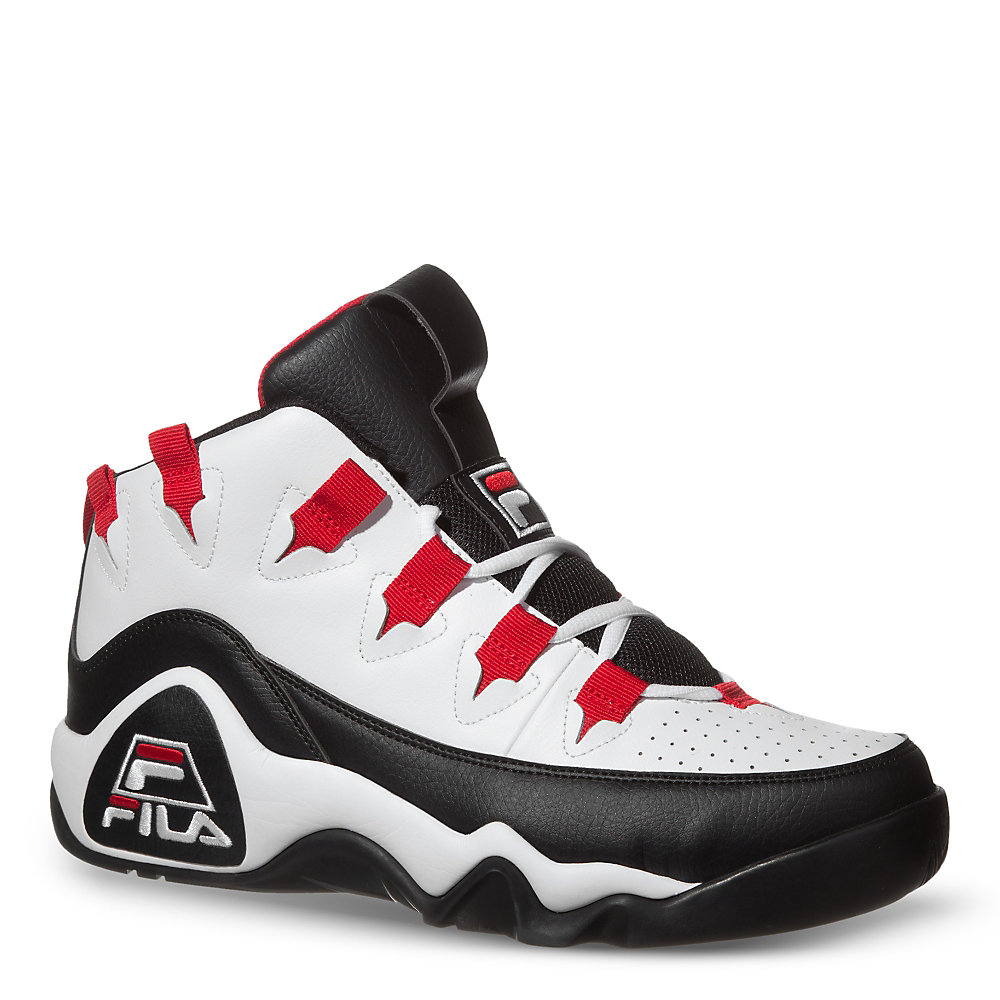 BMF Style: Because balling is more than the roundball – it's the lifestyle that surrounds the ball. BMF Style brings you the best styles in sportswear and fashion apparel for when you're away from the court, whether you're checking for new gear or checking for your favorite NBA players' pieces outside of the locker room.
—
Back in 1994, shoes weren't necessarily as team-oriented, because companies wanted to make shoes that were sure bets to be retail hits without having to produce a terribly high amount of shoes that didn't sell immediately. That meant killing risk and being as conventional as profit might dictate. Even a dash of bright blue and red wasn't without risk, but today, it's a different world.
With the former Grant Hill 1, the now-FILA 95 'Red Pack' is a shoe that actually is enhanced by the inclusion of red as a centerpiece to the shoe. Add black textured leather to the affair on the leather rand, and you have a new classic of a classic retro.
See more of the 95, courtesy of FILA: