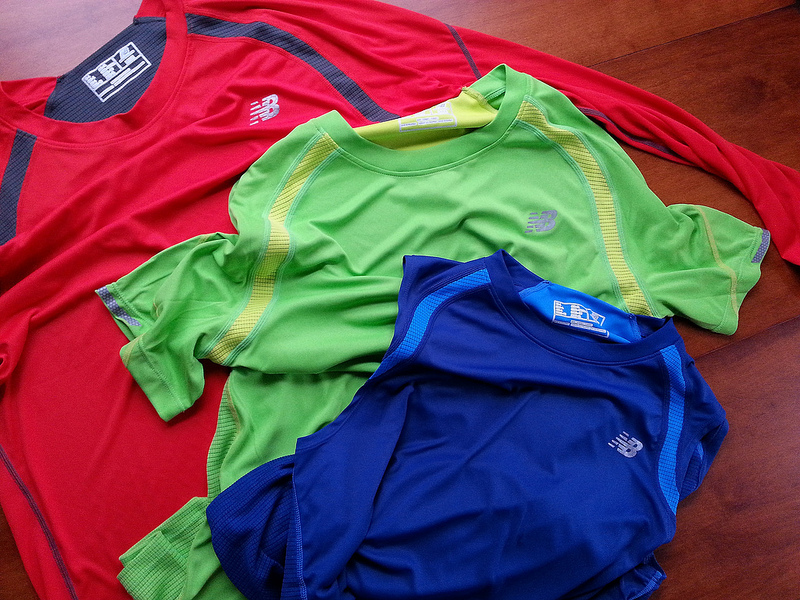 BMF Training: Being a baller isn't just about what you do on the court – it's about how you prepare to ball when you're away from it. BMF Training is about bringing you the latest in training footwear and apparel that can help you raise your game and also give you insight into what the best players are wearing in preparation for their battles on the NBA stage.
—
With this winter of the so-called Polar Vortex, hearing or even seeing the word "ice" may bring about chills. It's been a difficult time already, and it's only been just after a full month of winter and its woes, so the patience of athletes all across America has surely worn thin. Still, the dedicated, in particularly the hardwood heroes out there, are not without seeking good, hard training, and that often involves heat and sweat, both of which are good, but also troublesome if you don't have the right apparel to train in.
Luckily, New Balance has those kinds of athletes in mind with its NB Ice Collection.
Namely a selection of tops that come in long sleeves, short sleeves, and sleeveless, the Impact tees of the Ice Collection are some of the most comfortable training tops you can perform in.
New Balance describes the Ice technology's functioning as "intuitive cooling" that actually is initiated when sweat touches the fabric. NB Ice is also described as "fast drying" and does so by a means of "2-way air circulation".
Now, what you will appreciate is the truth in those statements. NB Ice feels silky on the skin and lays over the shoulders, upper back, and arms in such a way that you don't feel fettered by the construction of the tops. Between the single sheet mesh and the waffle-print mesh  across all of the categories of the tops, the venting of the NB Ice Collection is top-notch.
The Impact tees provide a level of comfort that you can't necessarily find anywhere else. They are very unique in their feel and are more-than-competent tops even when you're not running or training. If want a training top that doesn't cling to you, but constructed to fit your body, keeps you cool, and doesn't stick to you in the midst of your running or any other high-impact exercise, the ICE Collection by New Balance is the way to go.
For more information, go to newbalance.com.
Photography: Sandy Dover Creative for Baller Mind Frame | COMPLEX Media