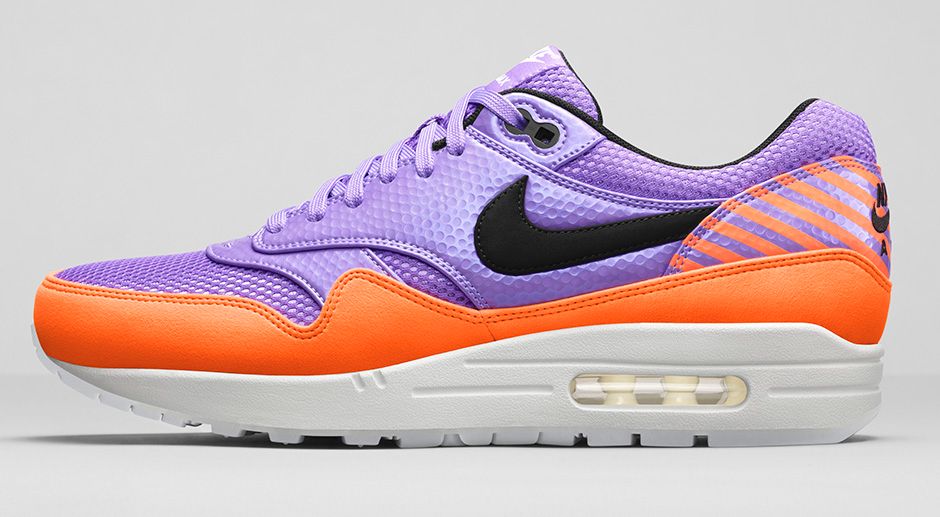 Courtesy of Nike >>
Though the heritage of Nike Football dates back to 1971, it wasn't until 1998, with the launch of the first Mercurial boot, that Nike brought signature innovation to the pitch. Featuring a lightweight upper constructed with synthetic materials, the Mercurial put the emphasis on maximizing speed like no boot prior. Its legacy continues to grow year after year on the pitch – and now, off of it.
The new Air Max 1 FB Premium pack features four designs that each draw inspiration from a distinct era in the Mercurial's lineage. Whether you're rocking with the polarized blue & total crimson (2014), the atomic violet & total orange (2010), the vibrant yellow & black (2006), or the metallic silver & volt (2002), you'll be taking a piece of on-pitch heritage with you. Utilizing the same performance materials as on this year's boot, each pair features a dimpled synthetic upper with premium suede and mesh details. Instead of studs, a translucent outsole completes each design for a sleek take on street style.
You know the Air Max. You know the Mercurial. Now, worlds collide with the Mercurial-inspired Air Max 1 FB Premium pack. Available April 12 on Nike.com.