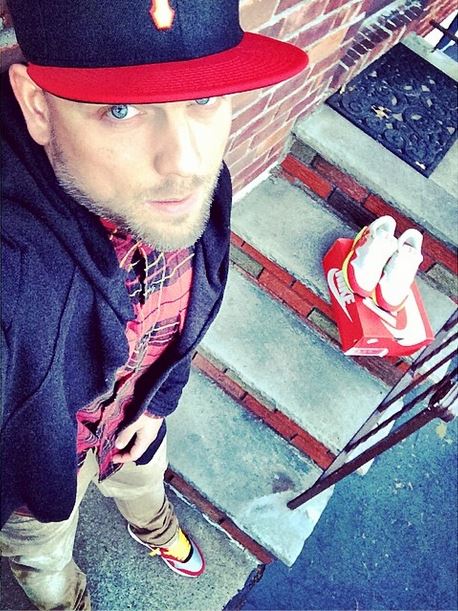 During Tuesday night's Bacardi Mango Fusion event, King Harrison and I had a chance to speak with iloveswoosh who was displaying part of his collection with Sneaker Pimps. He was gracious enough to do an interview with us about his origins in the kicks game, Sneaker Pimps, and what drives sneaker design. The man has over 22,000 followers on Instagram, so the people know that he knows his stuff. It was a pleasure talking to him. Hopefully we get to do it again soon.
Baller Mind Frame: First off, thanks for giving us the opportunity to ask a couple of questions. Just want to start off by asking what got you into this: learning about the shoe game and everything about it.
iloveswoosh: It never came about by learning about the shoe game. I'm 31, so I grew up watching Jordan play. Coming up, a lot of it was based on the shoes the players were wearing. I watched Jordan play, and I always wanted his shoes. He was basically a role model. Somebody you looked up to. Through that time, going through school you wanted that shoe when you went to school. That fresh pair — Jordans, Webbers, the Nate Robinsons. Back then, I didn't have the luxury to get those shoes so I just started working and making my own money.
At that point, I started buying my own sneakers. That's how it all started and from that point, I branched out and started buying other shoes: Nike's skateboarding shoes started coming around. Ever since then I've been hooked. Every year they add new colors. With the Jordan Brand, they keep re-releasing the older pairs. I buy shoes to wear them and you always need a fresh pair or a pair you weren't able to get before. That's pretty much what it comes down to.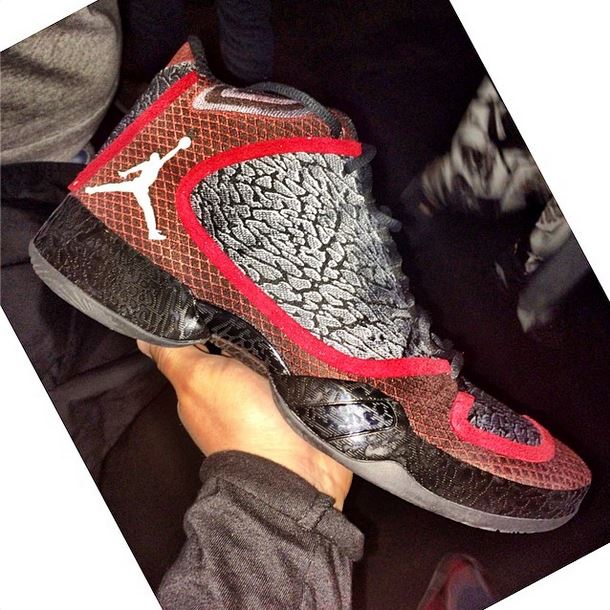 BMF: That's what's up. Where some of the best places you've been so far to do the displays for Sneaker Pimps?
ils: To be honest, this is my first time doing a display with Sneaker Pimps. I'm from Jersey. I've traveled to D.C. with people to display shoes, that was cool. I've been to a bunch of events up and down the East Coast. I'm close to New York and New York is always a good time, always has a good crowd, good shoes. A lot of dope collectors. I'd say to say New York.
BMF: Cool. Of the newest trends coming out right now, what do you think is going to be the next hot thing that everybody wants to jump on?
ils: There isn't a thing to be honest with you. It's just all across the board. All sorts of new things with the Jordans. The one thing a lot of people are getting into is the Way of Wade, Dwyane Wade's shoe. I think his company is doing a good job of reaching out to influencers on social media sites and getting shoes to those people. That's creating a lot of hype on the lower end for people wanting and needing the shoe. Once they are available, people are going to want them. I think that's where it's going. That's not where things are headed, overall, but I do think that's the next big thing. The Way of Wades are the thing people want with the new colors and styles in that particular shoe.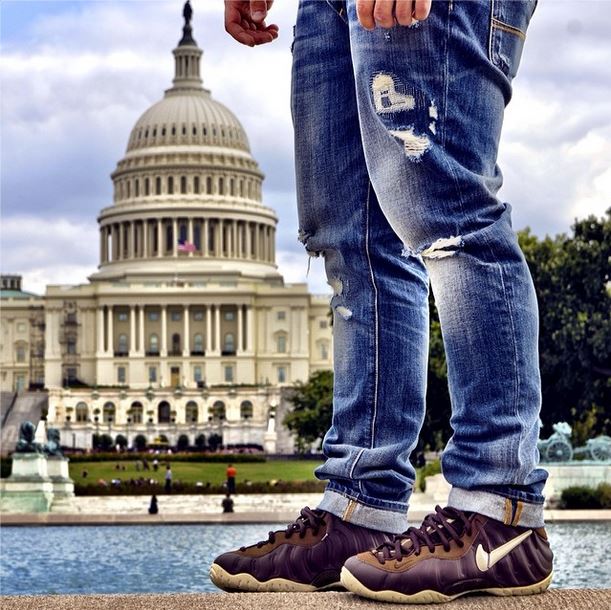 BMF: So when you see a guy like Damian Lillard, for example, who just got a lucrative shoe deal with adidas, do you think that will have an influence on the next set of designs? What do you think drives the sort of designs displayed here, for example?
ils: Good question. I feel like a lot of it comes down to the older, retro styles. Not many recent shoes have come out and held on to make much of an impact over the years. (Derrick) Rose's shoes have come out with adidas and those shoes created a demand but it was more of a performance shoe, not a lifestyle shoe or a style type shoe. With the Jordan stuff, they think more outside of the box, doing things that push fashion forward. Just depends on who are asking. There is a separation between performance and lifestyle casual.
BMF: Damn, that was a great answer.
ils: Well I've seen where's it been, where's it's come from. The trends over the last 15 years how they've changed and evolved. That's where all of the current stuff comes from. I didn't jump into this overnight. I didn't try or just want to be part of it. It was just something I felt and enjoyed. Now, here we are.
BMF: Yeah, I can tell. Your base knowledge really shows. I really appreciate you taking a few minutes from this party to speak to me and King.
ils: Thank you for having me.
Photos courtesy of iloveswoosh.