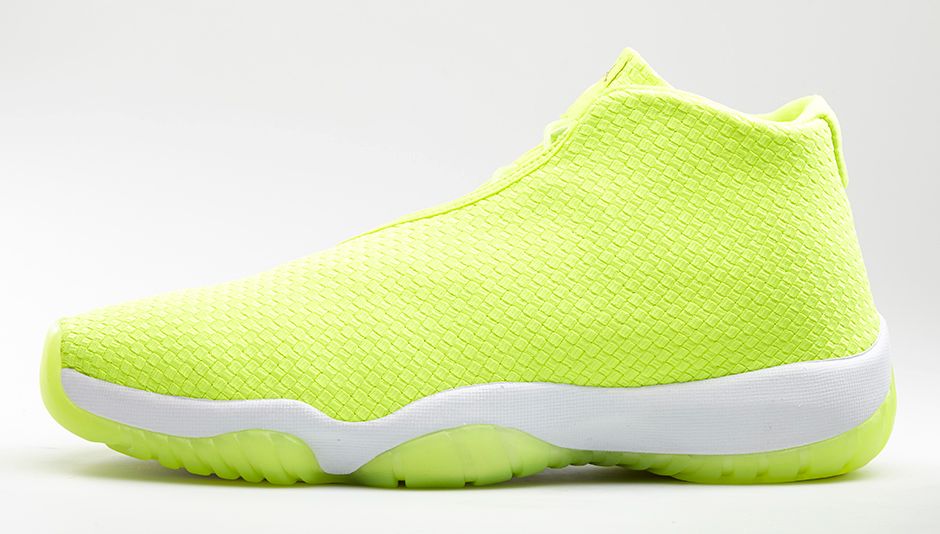 BMF Style: Because balling is more than the roundball – it's the lifestyle that surrounds the ball. BMF Style brings you the best styles in sportswear and fashion apparel for when you're away from the court, whether you're checking for new gear or checking for your favorite NBA players' pieces outside of the locker room.
Courtesy of Nike | featuring the Jordan Future 'Volt' >>
Paying tribute to the symbiotic relationship between the court and the street, the Jordan Future blends one of the most iconic designs with a one-piece woven upper to create an entirely new look. The deconstructed upper forgoes a heel counter and toe enforcer for a futuristic, minimalist style.
The Future gets bright with a blast of Volt on the one-piece woven upper and full-length Air outsole. Stand out in the latest colorway of the Jordan Future. Available on Nike.com May 17 (8am EDT/5am PDT).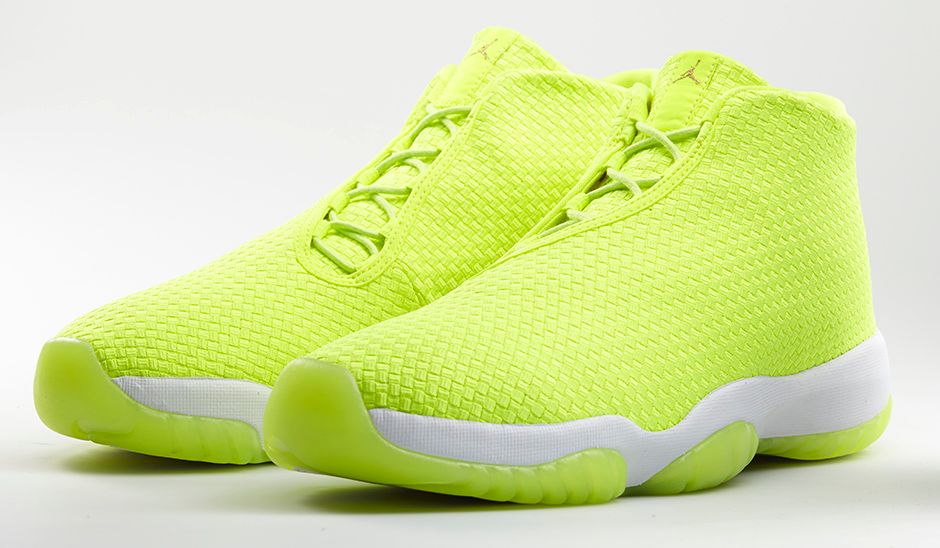 The BMF Kicks & Sportswear Take:
The Jordan Future 'Volt' is a really a lovely shoe. One of the issues with creating a shoe based around the classic of classic shoes is that it will always be compared with the original, and in order to have true success that leaves an impression, you have contrast from the past. The Future does that in Volt. Such a striking color as Volt gives the shoe the ability to form its own identity without looking like an exercise in model repetition. Despite the loudness, it's beautiful. It looks like the closest thing to a lemon that were to be sculpted as footwear.