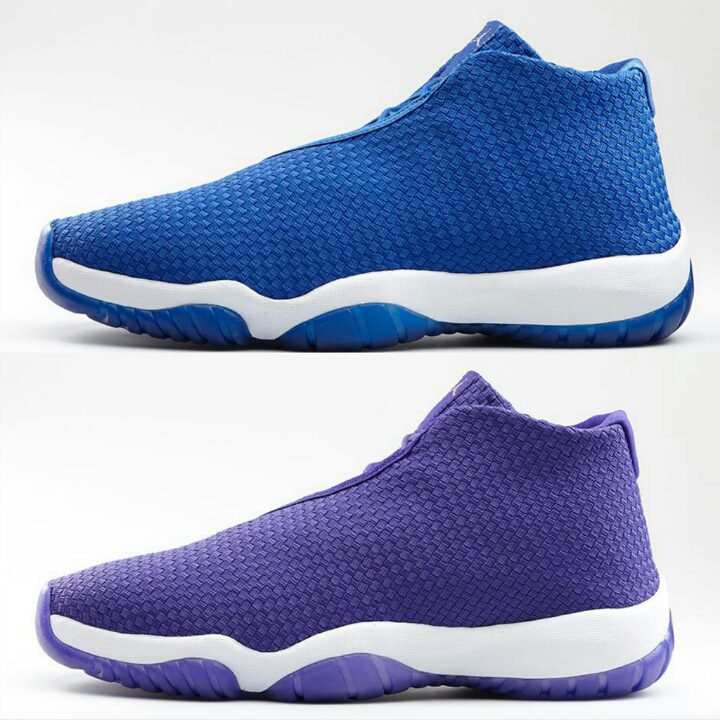 Weekend Rewind: Need to catch another look at the top weekend releases in basketball footwear or just catching up in general? BMF's Weekend Rewind gives you a brief recap in the best performance and lifestyle sneakers to drop, ranging from Nike to Jordan to adidas and more.
Courtesy of Nike | featuring the Air Jordan Future 'Royal' & 'Concord' >>
Paying tribute to the symbiotic relationship between the court and the street, the Jordan Future blends one of the most iconic designs with a one-piece woven upper to create an entirely new look. The deconstructed upper forgoes a heel counter and toe enforcer for a futuristic, minimalist style.
The BMF Kicks & Sportswear Take >>
The Air Jordan Future 'Concord' is a shoe that you'll love if you're a purple lover. If you don't love purple, then you'll probably not fall in love with this shoe so much, however, if you appreciate the design of the new upper on the old Nike Air Jordan XI chassis, then it may still work for you. But this is an awful lot of Dark Concord to have on a shoe.
Likewise, the same goes for the Air Jordan Future 'Royal' – if you love blue, then you're made! What's interesting is that Royal Blue is more commonly found in hoops uniforms, so this version of the Future looks like it actually wants to squeak on the hardwood.