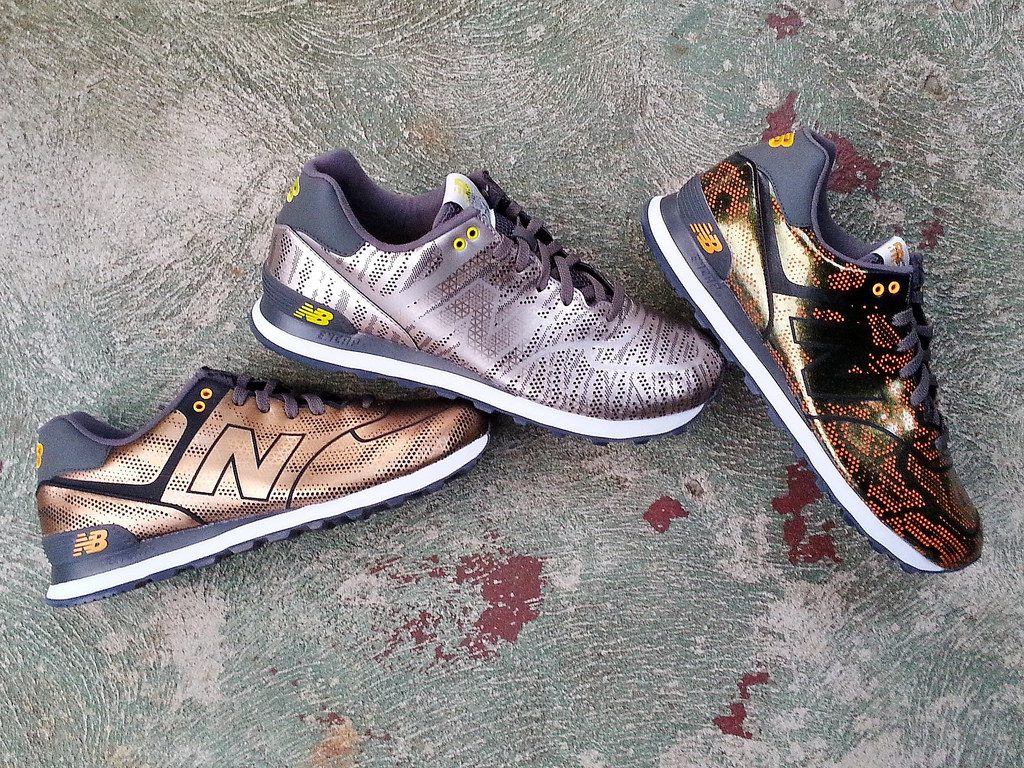 BMF Style: Because balling is more than the roundball – it's the lifestyle that surrounds the ball. BMF Style brings you the best styles in sportswear and fashion apparel for when you're away from the court, whether you're checking for new gear or checking for your favorite NBA players' pieces outside of the locker room.
Feature photography courtesy of Sandy Dover Creative >>
If you're a true sneakerhead, you'd know that the New Balance 574 is one of the truly classic models in athletic footwear. Formerly a performance running star, the 574 has now been canonized a retro classic and within the last 10 years, has made a tremendous comeback at different points in time, namely today.
With the company now exploring the true potential of the shoe as a style icon in footwear, the former industry leader in running can be seen paying an homage to aquatic life as the New Balance 574 Tropical Fish Pack.
Here's what New Balance has to say about these beauties:
Each New Balance Tropical Fish 574 is inspired by the rare, beautiful and venomous. Metallic materials with laser-etched graphics replicate the shimmer of tropical fish moving through the water, creating captivating style. Simply pick your poison: the green/orange Lionfish, bronze/grey Dragonfish or silver/grey Scorpionfish. But catch them quick (sorry, we couldn't resist) — these sneakers are limited edition and won't last long.
Each version of the 574 Tropical Fish takes on a different look, and each model has a unique dimension and finish that is embedded in and on the shoe itself, making these some of the more unique sneakers you can see today. Based on the original model, the 574 is a roomy sneaker, but not a moon boot; in other words, you can get comfortable in these, whether they're tied tight or unlaced, and the 574 is a relatively light shoe, despite the advancements made in the last three decades since its release.
A high point in the 574 Tropical Fish beyond the shiny finishes is its uni-body construction; instead of  being a product made of layers fashioned together to create a body, the 574 Tropical Fish is literally just a whole piece of upper with the classic lines etched in. This actually makes the shoe lighter and gives it a sleeker look. Along with smoke grey translucent outsoles, the 574 Tropical Fish looks the part of something not quite natural to land.
In the history of the 574, the Tropical Fish Pack may be the most avant-garde version ever made in its model – and they don't disappoint in their style.
You can find the New Balance 574 Tropical Fish at newbalance.com.