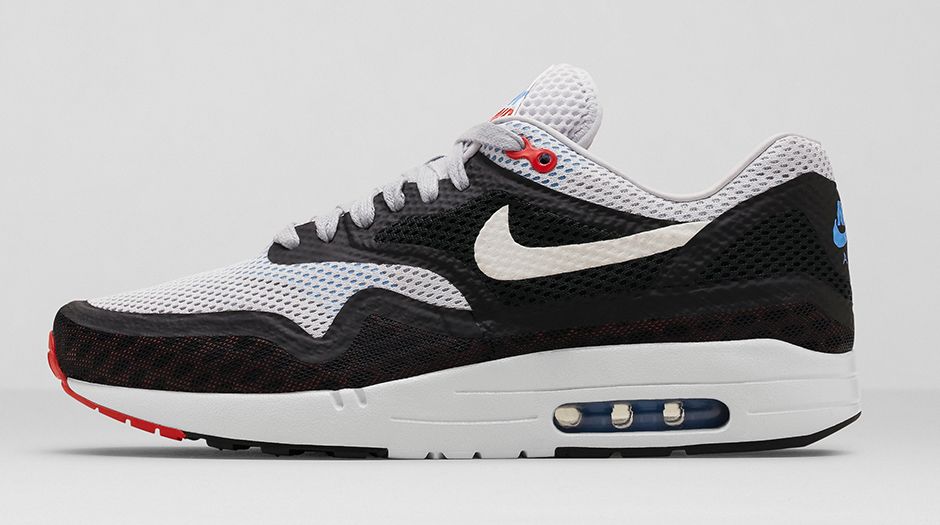 BMF Style: Because balling is more than the roundball – it's the lifestyle that surrounds the ball. BMF Style brings you the best styles in sportswear and fashion apparel for when you're away from the court, whether you're checking for new gear or checking for your favorite NBA players' pieces outside of the locker room.
Courtesy of Nike | featuring the Nike Air Max 1 City 'London' >>
Inspired by London's cultural vibrancy, the quick-pace of its streets, and the colors of English pride, the London City Collection features two classics, of the track and the streets, in the Air Max 1 and the Air Max 95. Both designs have been distinctly marked with colors informed by the British flag as well as London City Collection insignia.
The Air Max 1 employs a breathable mesh upper with taped construction for maximum comfort and coolness throughout the summer.