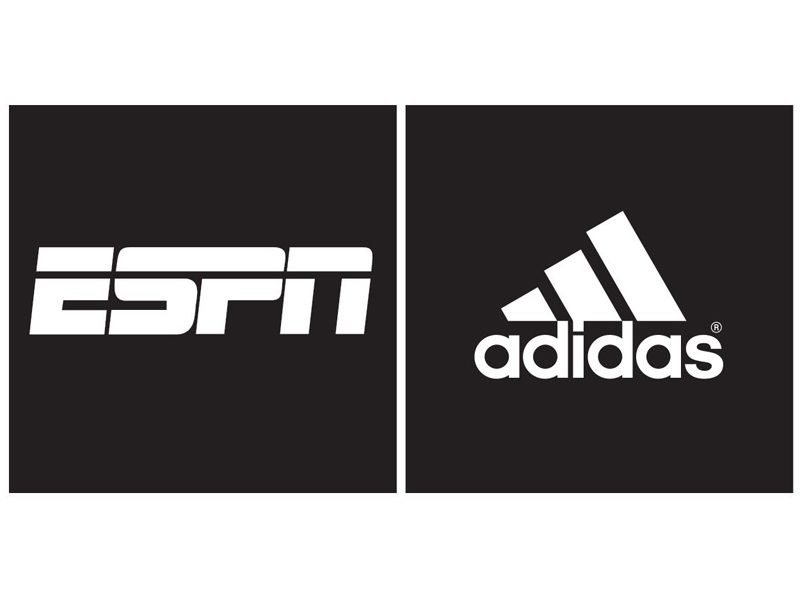 Courtesy of adidas >>
adidas and ESPN announced a three year television agreement to air championship games of the adidas Uprising basketball program. Programming includes the championship and All-Star game of the adidas Super 64 from Las Vegas and adidas Nations championship and 3rd place games from Los Angeles. This year, Super 64 will be televised on Sunday, July 27 and the Nations championship and 3rd place games on Monday, August 4.
"adidas Uprising is the premier program to help the game's next superstars reach their potential," said Jeff Robbins, manager of grassroots basketball for adidas. "Partnering with ESPN is a unique opportunity for adidas to bring elite high school basketball to millions of viewers across the country."
adidas Uprising includes a four-tournament series, an elite skills camp and adidas Nations, all designed to showcase the best young basketball players in the country. Former adidas Uprising participants include NBA athletes Dwight Howard, Derrick Rose, Eric Gordon, Jrue Holiday, Joakim Noah and Serge Ibaka.
One of the most prestigious AAU summer tournaments, adidas Super 64 is the culmination of a four-part tournament series where the best 15, 16, and 17-year-old teams in the country compete to qualify for a spot in the championship event. Qualifying tournaments were held in Dallas, April 25-27, Indianapolis, May 16-18 and Orlando, May 23-26 with only the top 64 teams receiving invitation to compete in Las Vegas.
Now in its eighth year, adidas Nations brings together the top high school basketball players from the U.S., Europe, Africa, Asia, Australia and Latin America to train and compete. Current NBA players, highly esteemed NBA veterans and collegiate players join the global program as head coaches, mentors and camp counselors.