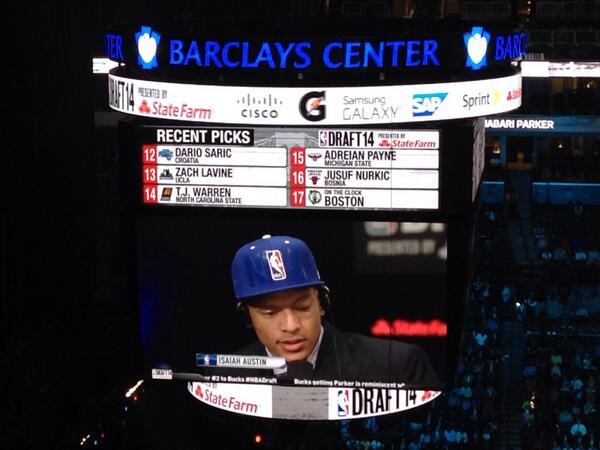 Between the 15th and 16th picks in Thursday night's draft came a very special selection by the NBA.
Commissioner Adam Silver announced at that point that the NBA would let Isaiah Austin fulfill the dream of every young player, making him a ceremonial pick.
Just over a week ago, the sophomore center from Baylor was diagnosed with Marfan syndrome, a rare genetic disorder that affects the heart. It ended his playing career.
The illness was discovered during a physical for the draft.
The NBA honored Baylor's Isaiah Austin, whose career ended after he was diagnosed with Marfan syndrome.
"For Commissioner Silver to even invite me here was a tremendous blessing and it just shows how much class that man has," Austin said. "It's really been a tough week for me, and it's been really rough. I've just had a tremendous amount of support from everybody around the world, telling me they're praying for me and everything. I can't thank everybody enough."