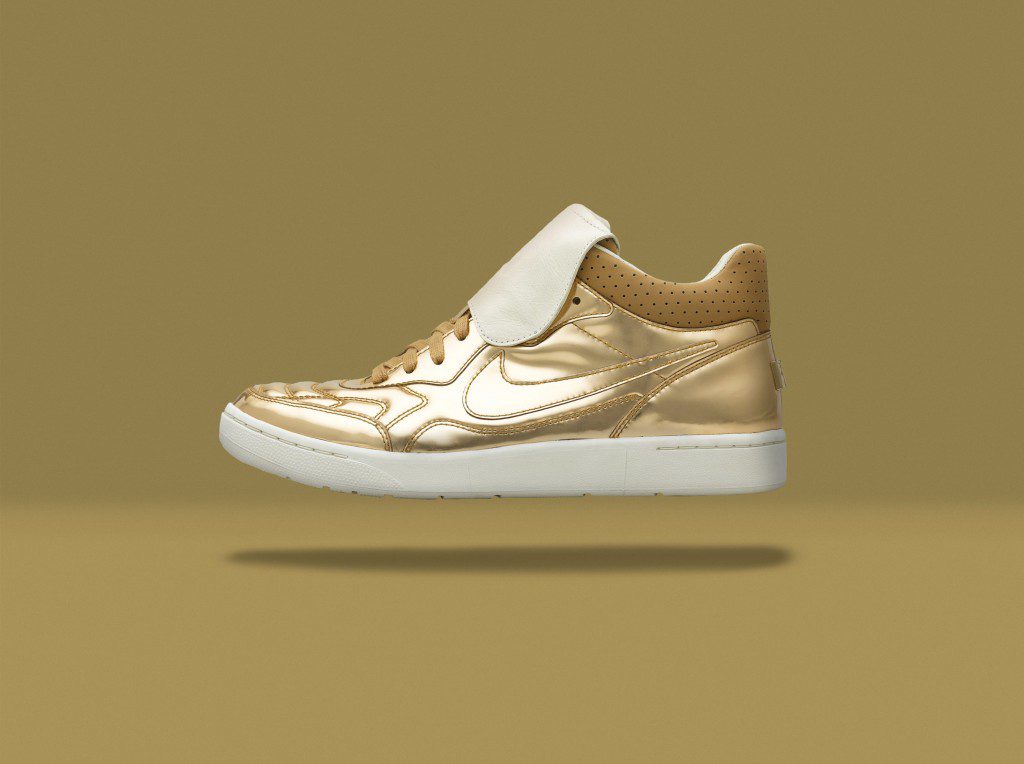 BMF Style: The Baller Mind Frame is more than the roundball – it's the lifestyle that surrounds the ball. BMF Style brings you the best styles in sportswear, fashion apparel, and accessories for when you're away from the court, whether you're checking for new gear or for your favorite NBA players' pieces outside of the locker room.
Courtesy of Nike | featuring the Nike Tiempo 94 Gold
>>>
Nike celebrates this summer's soccer events as well as the 20th anniversary of the Nike Tiempo 94 by gilding the retro football-inspired shoe with a liquid metal finish that hints at the tournament's top honors and premier players.
When it debuted on pitch in 1994, the Nike Tiempo 94 established itself as a game-changing boot. Transformed into an off-pitch shoe with a go-anywhere sole, it was cemented as a favorite of players and fans alike. To honor the ongoing allegiance of both groups, Nike wrapped the trademark sneaker's synthetic leather upper in a Metallic Gold hue, featuring a liquid-like finish inspired by the Periodic Table of Elements, specifically the element of beryllium, with its abbreviated symbols: 9 (atomic weight) and 4 (atomic number).
The shoe's precious nature is further underscored by premium details, such as a micro-perforated leather collar and leather sock liner — and signature oversized, removable tongue. Additionally, a Phylon midsole adds lightweight cushioning while the complementary bone-colored outsole features exposed flex grooves, which maximize comfort and natural motion.